Next musician up "obreez"
Obreez time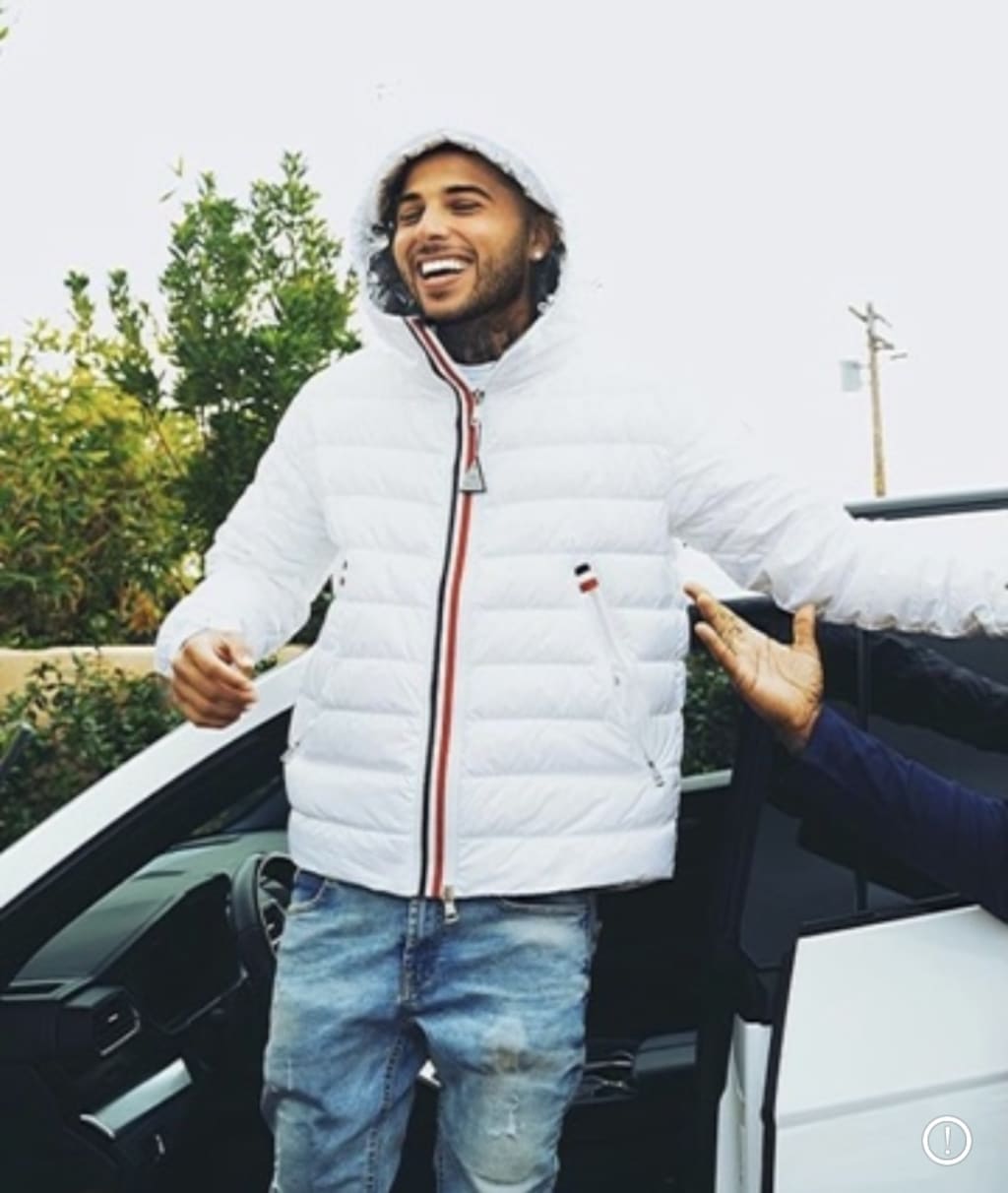 Obreez represents the wave of urban artists hailing from New York Tristate area. Obreez born Omar Soliman was raised in the streets of jersey city NJ just outside of Manhattan. He is one of the few buzzing Hip Hop artist making noise in the music industry with their dope array of talent , Obreez is here to stay.
From the debut of his first video for his record "Survival of the hood" . Shot when he was just 17 years old. Obreez showcased his captivating musical style. While he started songwriting at the early age of sixteen. It was " Survival of the hood " that garnished his loyal audiences attention Obreez states . Fans would always compare me to Nas or Mobb Deep .. for the fact that my flow and lyrics were something most people couldn't understand unless they were book smart .
He was heavily influenced by his parents appreciation of hip hop. Like many of his friends and colleagues he did not have much growing up . " I remember days when my parents were searching for coins under the couch just to buy milk for my little brother. Obreez father was a DJ and his mom played various of genres of music in the house hold during his childhood. He states "When I first heard my mother play Tupac my world changed and I knew I wanted to become a rapper. My parents taught me early on that when everything in your world seems dark turn into god or music to help cheer you up .
During his adolescent years , Obreez watched many of his close friends become incarcerated and witnessing murders on the block that he grew up on. He attributes most of his musical inspiration to his father who instilled strict home environment on him which kept him out of the streets of New Jersey. As his career has progressed and evolved. Obreez started collaborating on records with artist such as the legendary Kool G Rap and upcoming rapper $tupid Young from Long Beach , California. Obreez dropped his latest single , "Jungle" featuring $tupid Young in early 2019. His devoted fans can expect more videos and his highly anticipated EP " Rich before Rap" in upcoming months Obreez is known through out his music career from making a big impact in jersey city New Jersey where he was born and raised. and Spotify streams . Obreez was also featured on the jersey journal article for distributing 150 turkeys to his community of Lexington avenue. Obreez has been featured on many articles such as "patch"
" medium " "skopmag" . In 2020 Obreez dropped his album "Out Da Mud " which was hosted by hip hop icons Dave East and The Game.
Obreez reflects on the first album that he ever purchased, The Marshall Mathers LP. He states, "Eminem was just amazing to me, no question about his skills as an artist." He shared with us the first track he ever recorded, a remake of a Mobb Deep single titled, "Survival of The Fittest." Obreez put his own unique spin on it called, "Survival of The Hood." Since the release of that first video, he has lost some of his friends that were in that video. Obreez explained, "We were just ignorant and young. I was blessed to get out of that circle and create a positive future for myself and my family." Since his first live performance, a talent show at his high school, Obreez has gained impressive stage skills. He admits he was nervous at first, but remembers the adrenaline rush when he first hit the stage and felt like he was exploding with energy. Reflecting on attending a concert in Woodstock, New York, Obreez shared with us his memory of watching DMX perform in front of thousands of fans. "I just remember saying to myself, I hope that will be me one day."
When we asked Obreez if he feels Hip Hop as a genre has changed over the last decade he responded, "It has definitely changed, but truthfully, that is the beauty of Hip Hop. It became a globally respected genre. It started from just rhyming to a beat and laughing with your friends about who's rhymes were better to decades later, influencing fashion, slang and a way of life. I believe it's going to continue to evolve and rise in trends."