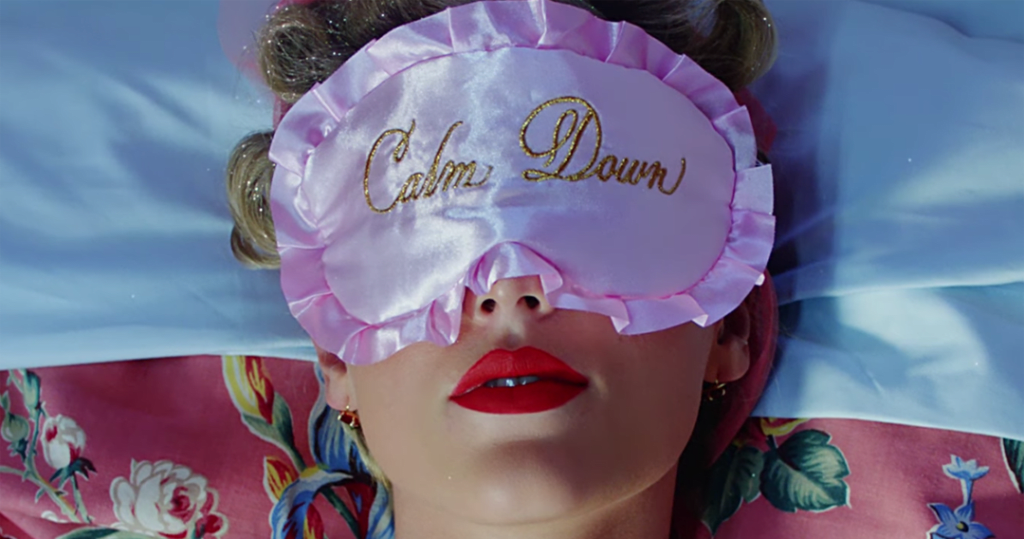 My average playlist isn't exactly what most would consider "calming." I love pop and hip hop, and I particularly enjoy tunes that allow me to blow off some steam (think the Marshall Mathers LP or Taylor Swift's reputation). Many of my favorite songs are fast-paced, rage-filled, or dramatic.
But everyone needs to calm down sometimes, and I've got a few songs for that, too.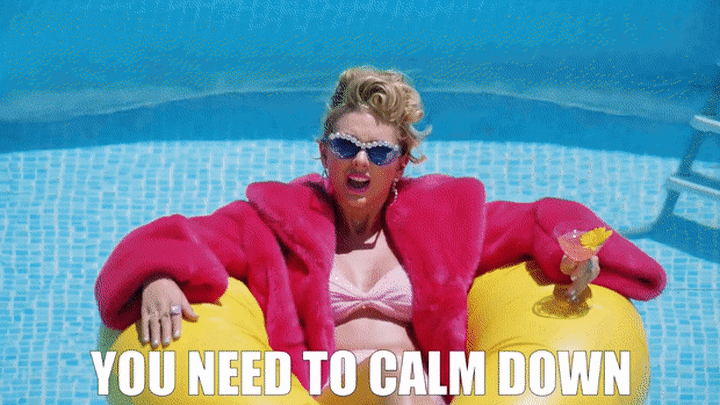 This is a pretty random, diverse list. Some of these songs have chill stoner vibes, some are anxiety relievers, and some are peaceful, pretty ballads that invoke the whimsy and romance of times gone by. I've tried to limit the amount of T-Swift and include some more unique picks. I've embedded the full playlist in a Spotify link at the end.
Here's my "Zen Playlist":
1. Ramin Djawadi - Light of the Seven
I know this is a weird one, but hear me out.
I never would have expected a 10-minute orchestral piece from a television show to become one of my favorite songs, and I certainly never thought that a tense score building up to an explosion/mass murder would help me with anxiety. But somehow, Game of Thrones composer Ramin Djawadi made it possible.
This song isn't just stunningly beautiful; it's also great for panic attacks. Even if I can't actually listen to it in the moment, it still helps; I know every second of this piece by heart, so when I feel anxiety building up, I start at the beginning and go through each note in my head (if you listen to it, you'll see why the first few minutes of the song work well for this). It helps me slow my heart rate, pace my breathing, and focus on something other than whatever's stressing me out.
And if I'm not busy, I'll go ahead and watch the whole scene again, because it's still one of the greatest in entertainment history. (Even if you've never seen Game of Thrones, this is still worth the watch. You'll be confused, but it's quality TV and adds so much to the song.)
2. Mac Miller - Self Care
My family has explicit instructions to play this at my funeral if I die. It will ensure that I rest in peace, that's how chill it is.
We didn't deserve him.
3. Taylor Swift - folklore and evermore
I'm just going to throw these two whole albums into the mix. Part of why Taylor Swift's latest projects have been so successful is that they were entirely written in quarantine and somehow capture the slow-paced melancholia of the past year. They are chock-full of calm, mellow, soothing tunes. Everything about them just radiates peace.
I'd love to pay homage to all of them, but these songs are especially relaxing: cardigan, august, my tears ricochet, willow, invisible string, exile, coney island, evermore.
Every part of the above performance is beautiful, but check out 3:47 and tell me you don't want to live in that quaint little cabin in the woods.
4. Hans Zimmer - Time
The Inception soundtrack was stunning from start to finish, but Hans Zimmer's "Time" is a masterpiece sure to have you feeling zoned out and stress-free.
5. The Troggs- Love Is All Around
6. Taylor Swift - The Archer
It took me a while to appreciate this song, but it has a very soft, euphonious melody that's calm and quite pleasing to the ear.
7. Colin Newman - Alone
This song brings me comfort in part because it's featured in my favorite movie, The Silence of the Lambs (no, I will never shut up about that film; I know I bring it up in every story). Admittedly, it's not really a great listen all the way through. But that first minute or two has a great beat and gives me really laid back vibes.
8. Phil Collins - In The Air Tonight
9. Noah Cyrus - Stay Together
No idea why, it's just a chill song.
10. Tommy James & The Shondells - Crimson & Clover
11. Taylor Swift - I Forgot That You Existed
This song is about moving past the drama, so if that's what you need to relax, give it a go.
12. Taylor Swift - Call It What You Want
Last Taylor song, I promise.
Some totally unsolicited background info: Back in 2009, through absolutely no fault of her own, T-Swift was dragged into some drama by rapper Kanye West. You remember:
In 2016, Kanye and his soon-to-be ex-wife Kim decided to rekindle this feud. Kanye released a song in which he called Swift a bitch and took credit for her career. He went so far as to create a music video in which he was depicted lying next to an incredibly real-looking naked Swift in bed.
Kanye and Kim had previously (and possibly illegally) recorded a phone call with Swift in which he told her that he was writing a song that mentioned her. She was clearly uncomfortable, but he said that he'd send the finished product to her for approval, and she said she was looking forward to hearing it.
Swift has maintained that she never received the song or okayed the lyrics in question. When she expressed her frustration after its release, Kim shared a clip of the conversation that made it sound like she had approved the song. Kim called her a snake, and Swift was accused by the public of lying and playing the victim. Her reputation took a hit (hence, her subsequent album's name and its accompanying snake theme), and she retreated from the public eye for a year.
Upon her return, Swift released reputation and made a fortune off of her angriest, most badass album to date. The full recording of the call has since been released and seems to exonerate her.
Anyway, Joe Alwyn, her still-boyfriend of four years, stood by her through the drama, and this song is really a lovely ode to their relationship and her journey to finding peace and freedom from the seven-year narrative she never asked to be a part of.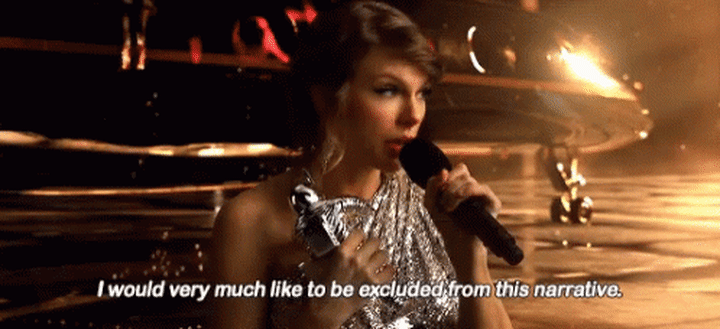 You didn't care about any of that, but saying it gives me peace of mind, which is what this playlist is all about.
13. Kanye West - Gorgeous
It is for this reason (and his politics) that I hate to include a Kanye song, but this is a great one for chillaxing.
14. Dennis Lloyd - Nevermind
15. AURORA - Into the Unknown
16. James Vincent McMorrow - Wicked Game
and, of course
17. Taylor Swift - You Need To Calm Down
(Sorry, I lied.) This is more of an explicit call to not be homophobic than a stress-reliever, but you get the message.
I've put this playlist together for you on Spotify, so feel free to give it a listen!
Ask me what songs I listen to when I'm angry, Vocal. That's a playlist.