My Top Ten Favourite Songs by Bob Dylan (Pt. 3)
Part 3: Numbers 21-30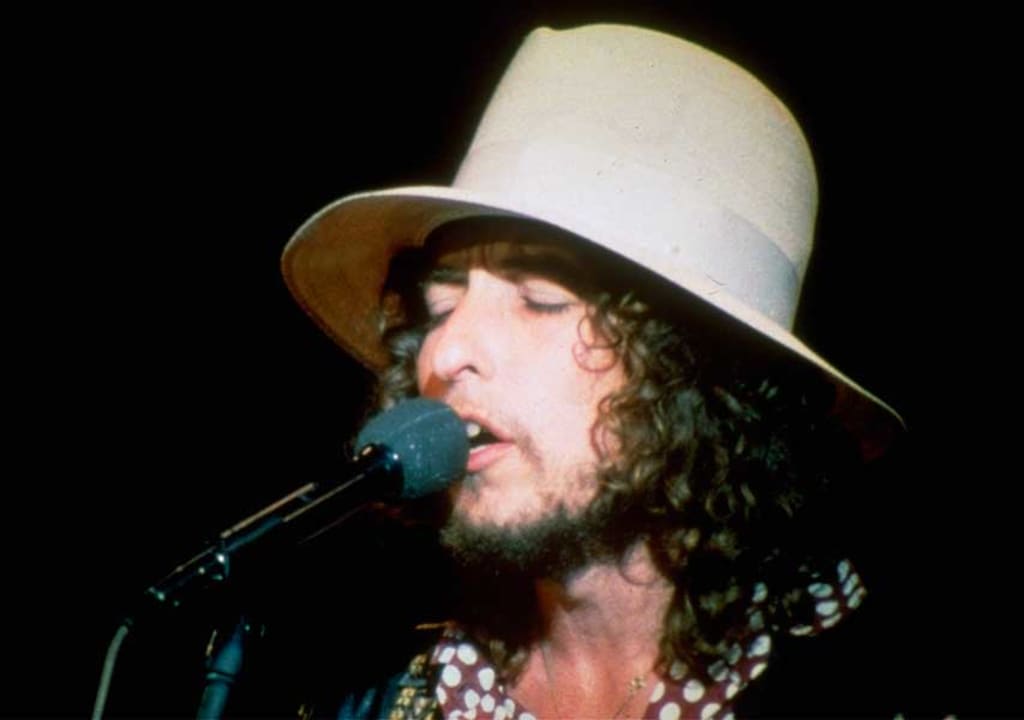 Bob Dylan's catalogue is expansive and, well, I've probably said many things about him by now. You're all probably sick to death of me talking about him, but you wouldn't be here if you really were, so I'll take that as a compliment. He's won Grammys, he's got a Golden Globe, and the man even has an Academy Award for the song "Things Have Changed."I will have to say that this series may be a bit longer to what you're used to of me. I love writing about Bob Dylan and sharing my love for him with everyone, and I would love to hear what you think of my articles and what your favourite Bob Dylan songs are too.
Contact me @3ftMonster on Twitter to tell me what your favourite songs are.
Bob Dylan is an incredible person to study and has had many songs that have been called the greatest songs ever written; hopefully, we can be on the same page about these since my top 10 already got some side views. I love listening to Bob Dylan and my favourites may not be the same as yours, but I hope you can respect my choices.
This is going to work the same way as last time, we're going to talk more personally about these songs instead of discussing what they mean. These ones are numbers 21 to 30, and so, if you haven't already viewed the articles on one to 10 and/or 11 to 20, then you probably should do that because it'll make more sense that way.
21. "Tonight I'll Be Staying Here with You" ('Bootleg 5: Live at the Rolling Thunder Revue 1975')
"I can hear that lonesome whistle blowing!"
This song is brilliant and so much better than the album version on Nashville Skyline (please don't hate me for saying that but it is). The version from Bootleg Volume 5: Live at the Rolling Thunder Revue 1975 is a brilliant mixture of rock and roll and folk rock. It is an upbeat version of what is normally a downbeat love song. I have to admit, though, Nashville Skyline's version is soulful more so than this version, it is just a little less active than the bootleg version. It really does show that Bob Dylan knows how to change his songs to suit a live audience.
22. "Neighbourhood Bully" ('Infidels')
"Neighbourhood Bully, he's just one man, the enemy says he's on their land..."
This song is more like a political statement, and for the album Infidels that is a pretty good thing to do, since by this time, he hadn't given us a "protest song" for a long time. No matter what this song is about, it will always be a folk rock and roll blended classic. "Neighbourhood Bully"has some incredible lyrics, and the way it fits into the album is brilliant. It's quite possibly one of my favourite songs from the album. I listened to this song so much for inspiration in my own writing because, it has some killer lines in it.
23. "If You See Her, Say Hello" ('Blood on the Tracks')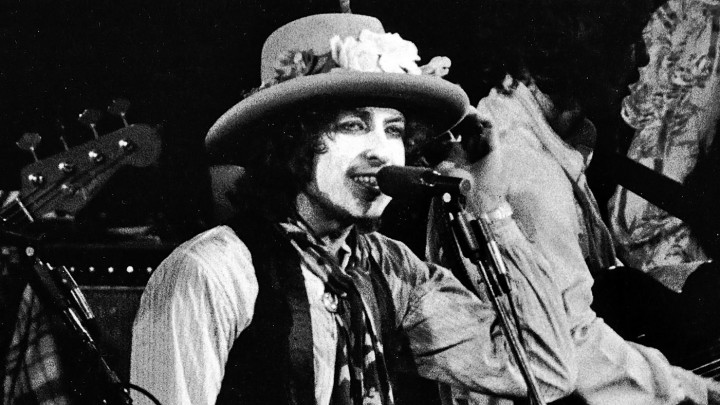 "I've never gotten used to it, I've just learned to turn it off. Either I'm too sensitive, or else I'm getting soft..."
I love this song so much because when I started my MA, I was writing a lot of stuff and this song just seemed to have the best lines. Personally, I believe it's this song that makes everyone think that Blood on the Tracks is the "divorce album"—but I don't think it's that at all. This song has an incredible melody and has a great story to it, it also has some of the best lyrics on the album. I have seen on Twitter that it also seems to be the favourite of many people, or at least in their top 10.
24. "On the Road Again" ('Bringing It All Back Home')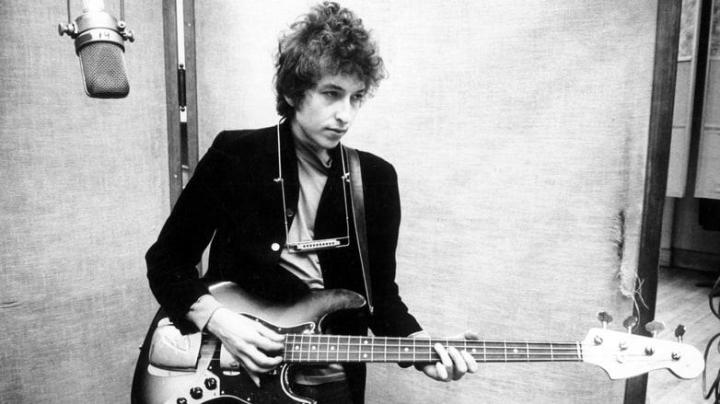 "Honey, how come you don't move?"
I love this song because it's crazy and it sounds very rock and roll/blues. It's Bob Dylan finally choosing to go electric, instead of standing around and just being folk. In this song, we witness someone creating their own genre and making their own path, instead of following anyone else. Bob Dylan ditching the Woody Guthrie look by 50 percent and the remaining 50 percent seems to be mixed with Elvis. It sounds weird on the page, but it sounds great on the record. Again, this song is a crazy one, all about having fun and it doesn't take itself too seriously.
25. "One More Cup of Coffee" ('Desire')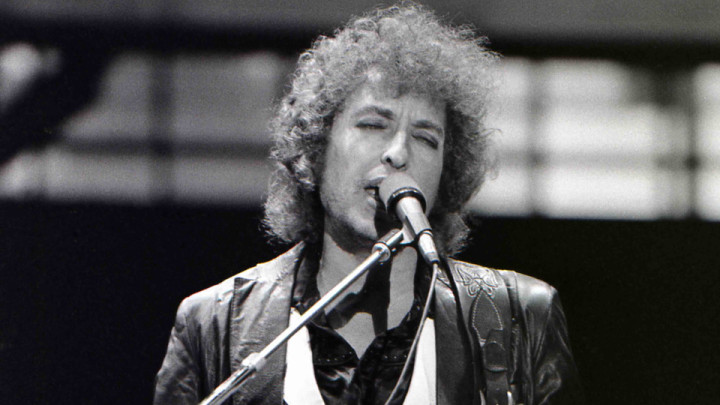 "Your breath is sweet, your eyes are like two jewels in the sky..."
This song is a classic from the album Desire (1976) and has a great reputation as being one of the album's greatest songs. There are some brilliant lyrics and sounds in this song. The violin sound is beautiful and the backing vocals of Emmylou Harris are just divine. I loved listening to this song on repeat, and using the lyrics and story of the gypsy girl in my own writings—it seriously is a beautiful song. I would love it if there were more people out there with this on their top 100 list—at least. Or even on their top 10.
26. "The Wicked Messenger" ('John Wesley Harding')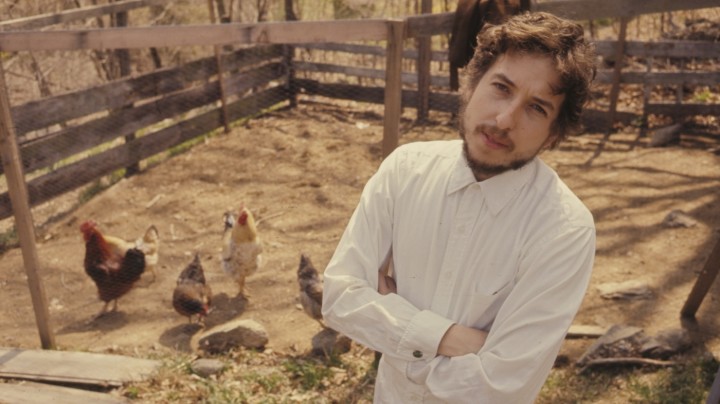 "There was a wicked messenger from Eli he did come..."
This is my favourite song on the whole album of John Wesley Harding because it sounds brilliant and has a really interesting story behind it. If you'd like to know my theory behind it, I feel like it's Bob Dylan in 1967 talking about "The Wicked Messenger" who is Bob Dylan from 1963. Especially the last line of the song, it seems to echo the kinds of subjects he has sang about. Regarding songs like "The Lonesome Death of Hattie Carroll"and the way he acted seems synonymous with "The Wicked Messenger."But I'm not here to analyse the song, I just love the song for what it is—a brilliant story. This song has a special place in my heart because I listened to it when I was really stressed out and it always made me feel better. Especially when the soles of my feet, I swore they were burning... (laughs in evil Bob Dylan).
27. "Gates of Eden" ('Bringing It All Back Home')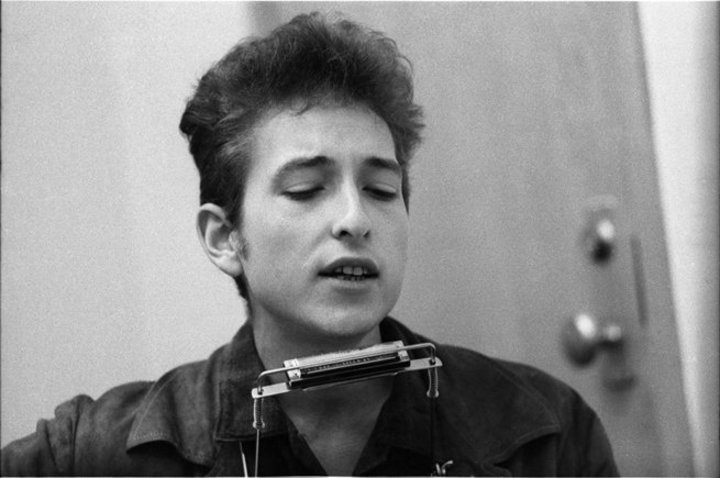 "And the Princess and the Prince discuss what is real and what is not..."
The song "Gates of Eden"has become revered in society as being one of the most poetic songs ever written. The line "all in all can only fall with a crashing but meaningless blow..." is a line I have read so many times in people's essays when they reference "Gates of Eden,"or when they try to analyse it, categorising what it means as a story. It is a timeless line in an incredible song. It is Bob Dylan still doing those folk epics that are so well associated with him. I love this song because of its beautiful imagery and brilliant lines—it's a mind-blowing song.
28. "Every Grain of Sand" ('Shot of Love')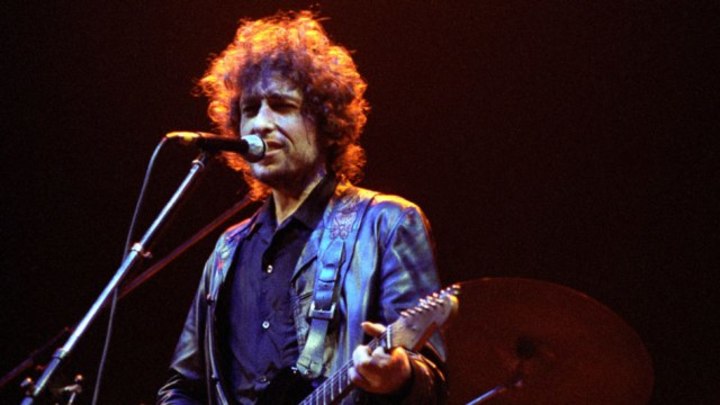 "Don't have the inclination to look back on any mistake. Like Cain, I now behold this chain of events that I must break..."
A song that came out of the great Gospel/Born-Again Christian Era, this is one of the greatest pieces of music Bob Dylan composed in the early 80s. He has a brilliant mind and it definitely shows through this softer, more ballad-like song. His voice is nearing its best and he really does feel the lyrics he is singing. I used to listen to this song a lot and, well, I haven't listened to it in a long time now, which I regret. I should listen to it a lot more than I actually do.
29. "Union Sundown" ('Infidels')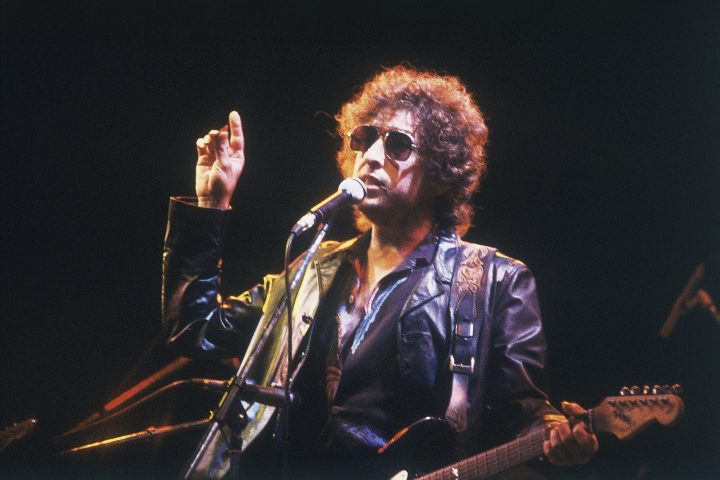 "Well, my shoes, they come from Singapore, my flashlight's from Taiwan..."
This song is brilliant to listen to for political satire. Unlike the seriousness of "Neighbourhood Bully,"this song has a great way of making a joke out of the fact that America gets everything made in other countries and there's no industry left in the country. The lyrics to this song are almost funny, but they're a lot more lighthearted than a lot of Bob Dylan's many "protest songs." I think that he was really having a great time making this one, or at least I would like to think so. I love this song so much—I actually listen to it a lot still.
30. "This Wheel's on Fire" ('The Basement Tapes')
"But you know that we shall meet again, if your memory serves you well..."
I love this song because it's dark and brooding. Once you listen to it, you can never forget how it goes because it's so memorable. The mixture of the sound of Bob Dylan and the sound of the Band are awesome and I love the whole album. This song always stands out for me because it's the song I've heard the most times. I used to listen to this song whilst studying and it really helps with concentration because of that driving melody. Even though it's dark, it has a brilliant sound and an amazing way with the poetry of the songwriting. You can tell this is Bob Dylan and the Band—this song literally makes The Basement Tapes what it is.
Conclusion
This is the end of Part Three, but Part Four will be coming along shortly and I want to share with you numbers 31 to 40 because now we're getting further down my list. If you're still reading these then I love you and respect your decision. I didn't expect you to stick around that long. But if you would like to read more then just click on my name at the top of the article in red. All the previous sections are stored in there. If you want to talk to me about your favourite Bob Dylan songs, I am @3ftMonster on Twitter, as I have already said. I have had people contact me about their favourites and it's always nice to hear other Dylan enthusiasts share their songs with you. I hope we can be Bobcat friends!