My First Rappers
My Journey from Emo Rock to Hip-Hop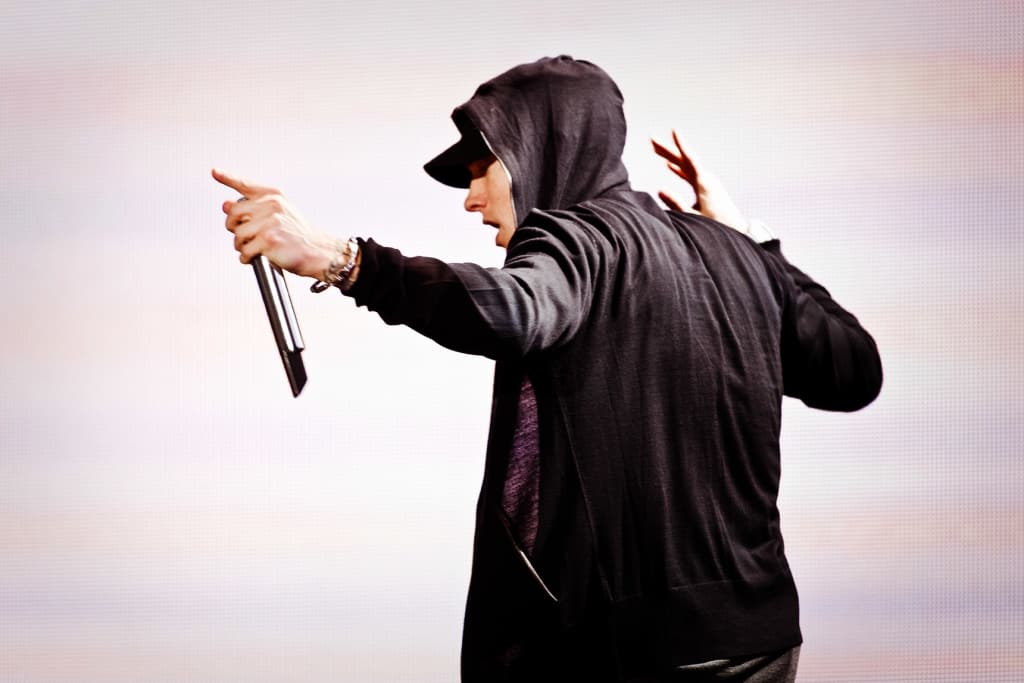 Eminem
There is a point in time for every man's (or woman's) life when they are exposed to Rap/Hip-Hop for the first time and then fall in love with the genre. This is how it started for me with three significant rappers, all of whom are from California. To be clear, these three are not among my top ten favorite rappers list (they're top five and I'll explain why). Before I do I'll be explaining my journey from Emo/Scene tearing your heart out music that a lot of people like, to the sound of beats and lyrics that change mainstream music so fast it's crazy. SO without further rigmarole let's just get into this.
Emotional Rock, My Sad Foundation
Picture a kid in middle school having almost no control over what he wants to hear because he isn't allowed to have a phone until High School. This means that basically I had to listen to what my older brother liked to listen to who in turn listened to what my older sister liked to hear. This was basically a cavalcade of Emo, Pop, Grunge, Rock, and whatever kind of sound those genres collected. So naturally when I finally got my cell (which was an iPhone 4) I was primed and ready to go with what I had personally gravitated to: Emo Rock music. Freshmen year of HS was absolutely riddled with artists like New Found Glory, Blink-182, and Taking Back Sunday. These guy fest groups had a pungent way of expressing their feelings of regret or anger towards breakups with girls, getting drunk after a break up with a girl, or yelling about how pretty a girl was to them (after or before a break up). This was all perfect fodder for a young me going into High School and finding it full of new attractive females who could break my heart like nobody's business. I was completely decimated with out of control emo fantasies about wearing dark clothes, being miserable for fun, and not falling in line with anyone. It was great, or so I thought. You see, the issue I didn't see until recently was that I was being molded in a negative way by all this self-deprecation. Sure, the music was all in good fun to those it appealed to, but I found it made me a very bitter and inwards person. Those tendencies couldn't be deciphered by a 16-year-old who already didn't handle rejection well or had the confidence of a rotting Jack-O-Lantern in November. Now that you have some idea of where my musical taste came from, Its time to begin the process of how I found my new and final obsession in life. 2015, the summer before my Junior Year of High School (everything must happen in HS of all places).
The Perfect Exposure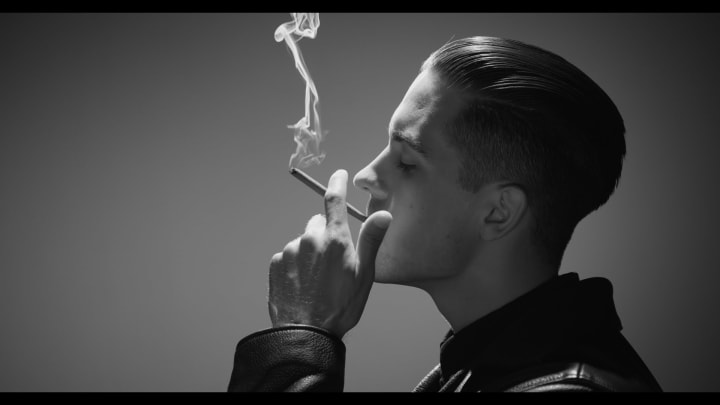 I was spending six weeks of my summer in Fair Oaks, Indiana and staying with my sister and her husband. It's a dairy farm which is an important detail because my access to internet was limited to portable routers. One night my sister suggested watching a movie she had that I might like. I suspected it belonged to her husband Paul because it was the first time I had heard of it. The movie was The Up in Smoke Tour DVD from 2000 with Dr. Dre, Snoop Dogg, Ice Cube, and Eminem. She sat me down that night and showed me my very first rap concert and one of the most famous ones at that. The first song played was "The Next Episode" from Dr. Dre's 2001 album featuring a west coast rapper from Long Beach called Snoop Dogg. Together the two performed a duet of gangster-cool lyrics that had the crowd losing their minds with excitement. This fantastic experience was the very first time I had heard both Dre and Snoop rapping or performing. I was hooked, just like the millions of fans. The next morning I found out that not only did my sister possess Doggystyle on vinyl but she also had The Chronic ready to go as well. Without missing a beat, I listened to both albums start to finish for at least three days straight. At night however, I couldn't play my new music too loud because they both had early morning jobs to go to. My night listening consisted of using a music app with the artists songs as my preferred selection. During this night listening I had discovered a dapper, leather clad, pompadour styled rapper who looked straight out of the 50s. He called himself G-Eazy. "I Mean It" was the first time I had appreciated young Gerald from the Bay Area. He, however, was just the tip of the iceberg. When I left Indiana that summer, I had already been introduced to so many more artist of all styles and backgrounds. Some notable ones are: Kendrick Lamar, Missy Elliot, Notorious B.I.G., Childish Gambino, Tupac, Mary J. Blige, Chris Brown, Logic, Lil Wayne, Too $hort, Schoolboy Q, and Mac Miller (swim forever, rest in peace).
Now I'm here.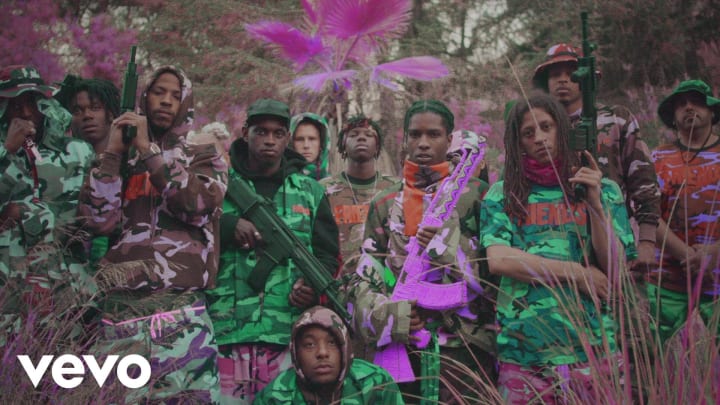 Well that's about how it all happened. From that summer experience I went on to explore all types of lyricists and groups from the A$AP Mob to N.W.A. I can confidently say that Rap/Hip-Hop is the only genre I can be obsessed with for the rest of my days. Rappers are inspiring and wise. They see the world and take it to new levels. The heights they take my mind didn't compare to the music I once binged. The beats and lyrics of this music are like a way of life and a lot of times the music reflects the reality of the artist. To me, rappers are still by far the most dynamic and complex artists in the music industry. They speak from the soul in a healthy way. It's who I want to be. Until then I'm here as a fan looking up to the greats of my time and the past. I will always appreciate and never forget what these men and women have done for this amazing genre.