Mortimer M. Philbert
High Profile Entertainment and Productions, Inc.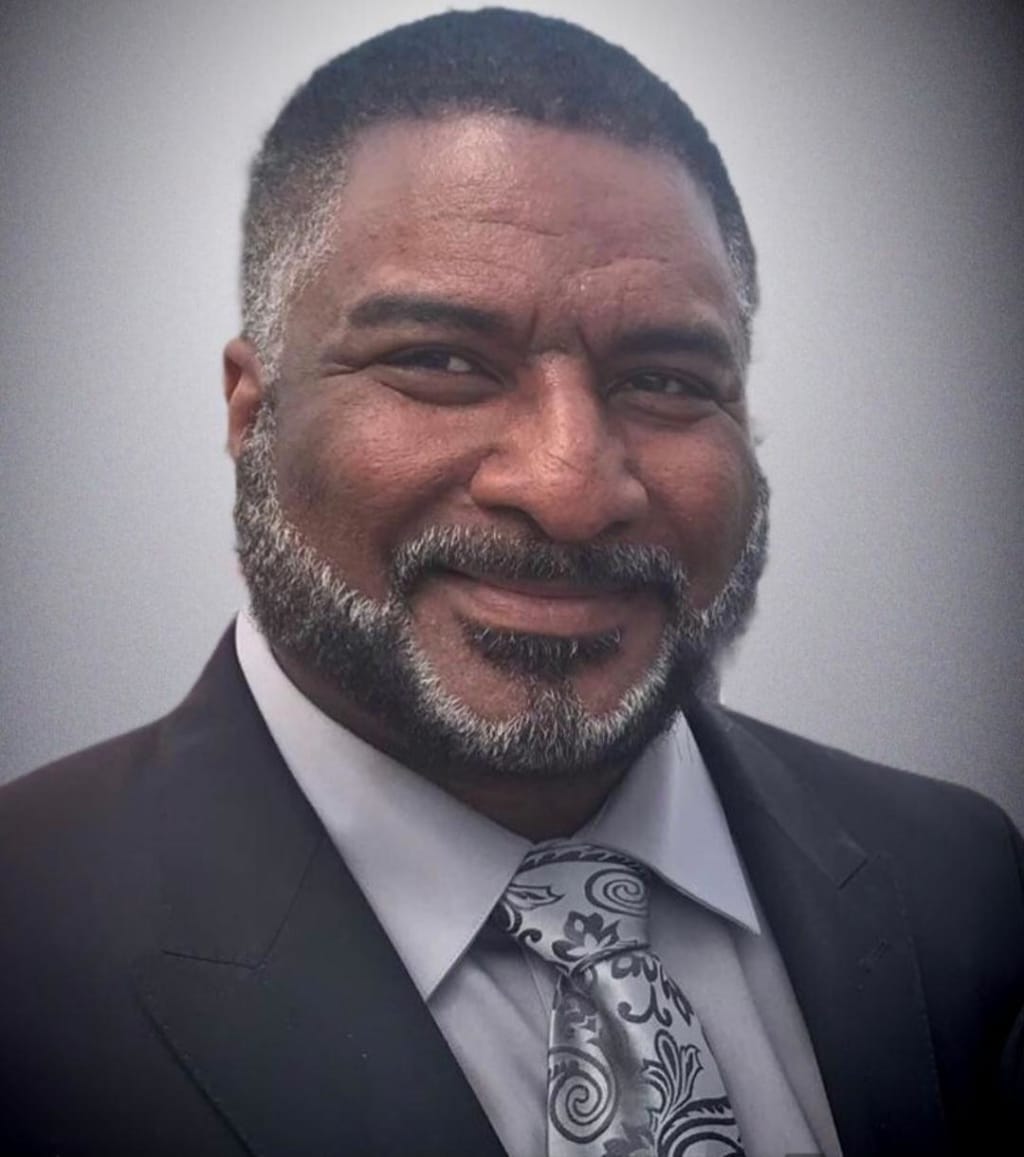 Mortimer M. Philbert, Sr. ( CEO of High Profile Entertainments & Productions, Inc.)
Mortimer M. Philbert, Sr., AKA "Blaze" has been involved in the entertainment industry since he was a young child. Growing up as a comical young man, Blaze also took ballroom dance instruction, tap, and modern jazz. Blaze is also gifted in singing, songwriting, and keyboard.
At the age of 17, while attending Erasmus Hall High School in Brooklyn, NY, which specializes in the Academy of Arts & Entertainment, Blaze began his dream of building an entertainment empire and since, has taken the steps into building High Profile Entertainments & Productions, Inc.
Blaze has worked closely with associates of Sony Records. As a teen, Blaze has been featured in an Afro Sheen commercial and has also modeled for textbooks regarding math and science.
Vocal readers, please enjoy our interview!
Tammy Reese:
What inspired you to get into the entertainment industry?
Mortimer M. Philbert:
From a young age, I recognized and admired artists such as James Brown, Tom Jones, and The Jackson Five. I loved the way they would bring happiness to people who listened to their music. I enjoyed watching Soul Train and knew one day that I wanted to be in the position where I would be in charge of bringing large crowds of people together to enjoy the art of entertainment.
My mother was big on being sure I was well rounded, and I began taking modern jazz, tap, as well as ballroom dancing at Bob Fosse Dance School in Manhattan. I am self-taught on the keyboard and began learning when I was only 12 years old. As I came closer to my teen years, I took vocal lessons and stepped foot into a small bit of acting. I attended Little Theatre Acting School and later completed an Afro-Sheen commercial and a Coca-Cola commercial where I did an acapella jingle for the well-known soda brand in Brooklyn. Sadly, none of those commercials were aired.
Tammy Reese:
What are some memorable moments in your career so far?
Mortimer M. Philbert:
I would have to say some of the most memorable moments in my career would be when I stepped back from the stage and began managing talents. I made it my goal to get in with the multi-award winning producer at Sony Records, Mr. Doc Holiday. My persistence with him almost landed me in jail a few times, and he quite often threatened to call the police if I didn't leave the property, but he saw that I was young and hungry to be where he was, and he finally broke down and took me under his wing. To this day, Doc has continued to be a huge mentor and personal friend of mine.
Another memorable moment would be that I was honored to be asked to put on a show in honor of the first African American Seal Diver, Carl Brashear, at an upscale, black-tie dinner event in Norfolk, Virginia.
Lastly, I was invited to complete the Tim Reeves Celebrity Golf Tournament in Chesapeake, Virginia, all by word of mouth and my reputation for the quality and excitement of the shows I was able to put together.
Tammy Reese:
How has the pandemic changed your day-to-day life?
Mortimer M. Philbert:
The pandemic has given me a chance to reassess my long-term goals as an artist development company; being able to take the time to think out and take a different approach to the music industry. I have had an opportunity to focus on using my experience, talents, and resources to move into the film industry with co-companies such as AS Plus Modeling, LLC, and Big Diez Productions, LLC. It also gave me the opportunity to rebuild and restructure my corporation. High Profile Entertainments & Productions, Inc. has been able to branch out from doing local gigs to creating music and sound for motion pictures, and that has really brought us to a brand new level.
Tammy Reese:
What do you love most about the work that you do?
Mortimer M. Philbert:
The thing I love the most about what I do is being able to take my personal time to find people who are in hospice, cancer centers, children's hospitals, men's shelters, and rehab centers who cannot get to, or maybe cannot afford to get to a show with live entertainment and bring the entertainment to them. It is really important to me, always has been, and always will be, to give back to the community and to give smiles to those that I feel need them the most. I suppose this is my ray of hope to them to know that there are people and companies that really do care for them.
When creating my company, I make it known to every artist that there may be times where they will be asked to donate their time to these shows, and it warms my heart when they come through for shows I have put on such as the Disabled American Veterans' Association, Artistic American Veterans' Association, VA Hospitals; Spinal Chord Injury Ward, Hospice Ward, and Rehab Ward, Children's Mental Hospitals such as Child Help, homeless shelters, and Red Cross.
Tammy Reese:
What have been some obstacles that you have faced that resulted in triumph?
Mortimer M. Philbert:
Being able to overcome multiple rejections from Doc Holiday of Sony Records to La Face Records and more has really been an obstacle that I faced for many years of my career. However, truly listening to the rejection and the reasons why artists, that I thought were fantastic, were thrown back in my face, helped me grow and understand what the industry was about and what it wanted. I was able to move forward from a, basically sole proprietorship, to a full-blown corporation, that is housing equipment similar to what all the huge production companies I admired now use.
Even between personal issues, being a single parent of three boys, managing financial issues, and health issues, I am still in the position to be able to completely mold artists from vocals to stage presence to get them ready for not only shows but to market them out to major record labels as well as create opportunities for them in the film industry. My motto is "Throw me out to the wolves, I'll come back as leader of the pack."
Tammy Reese:
Please tell us about High Profile Entertainments and Productions Inc.
Mortimer M. Philbert:
High Profile Entertainments & Productions, Inc., or "H.P.E.P.", is my personal design and concept that truly has a huge meaning behind it. "H.P.E.P." is a constant reminder for me of "Helping People Entertain People" and that is the goal we aim for every single day. I wanted to create a place where talented artists could come and records while gaining guidance on what they really needed to prepare for in order to make it big. I have created a studio that offers a live recording space that can house a drummer, guitarists, pianists, vocal artists, and more, all the way down to a single artist who wants to work on a personal and intimate level with one of our producers.
We have the ability to guide artists with wardrobe, choreography, video production, and more. We have songwriters, producers, and audio engineers to help aid in the creation of original pieces for an artist who needs a little inspiration. We are able to do in house mixing and mastering, and we are also able to branch out to create television and film jingles as well as complete soundtracks. We also offer DJ services and are able to accommodate small venues all the way up to large concert halls with full effects such as pyrotechnics, laser lights, and fog machines. We are also planning to create a podcast where we can interview local talents and help bring awareness to who they are and to their sounds. I am proud to say that High Profile was established in 1995 as a sole proprietorship, and was able to become a corporation in 2017.
Tammy Reese:
What other businesses do you have or are involved with?
Mortimer M. Philbert:
Currently, we are in partnership with AS Plus Modeling, LLC, which is a film and modeling agency, as well as Big Diez Productions, LLC, which is a film production company. Between the three companies, we are able to cover every aspect of entertainment and build our businesses up together while offering multi-talented artists a variety of outlets to be discovered and to continue on with their dreams and ambitions. We are the only companies that are able to provide all of these services as one unit, and all in the county of King George, Virginia. We are also the largest production company available in the Northern Virginia area.
Tammy Reese:
What are you currently working on?
Mortimer M. Philbert:
Currently, we have shifted our main focus from local shows to two feature films. The first one is entitled "CONNIE", which is a psychological thriller/horror film written, produced, and directed by Amy Philbert and Big Diez Productions, LLC. The second film we are currently working on is a drama film, based on real-life events of Diezel Ramos, entitled "Raw Power". CONNIE is currently in filming status and Raw Power is scheduled to begin filming in March of 2021. There are already plans for a sequel to Raw Power and an animation series, for which we have already been contracted to completed all sound and music. In addition to these projects, we are currently in the works of closing a deal on a series that will be pitched to Netflix and another project that will be pitched to TLC. We are also pending two other project possibilities, one series, and one documentary.
Tammy Reese:
What do you want your legacy to be?
Mortimer M. Philbert:
I would like my legacy to be that I was able to create a company that created a platform of opportunity. Not everyone can afford to move to L.A. or New York City on a whim and hope they're one of the lucky ones who make it. I wanted to create a platform where talents can be given the opportunity to do what they love and to be able to do it nearby. There is a lot of talent, sometimes where you least expect it, and I want to be that driving force that helps those "small town" acts become big.
Tammy Reese:
What is some advice you would have for anyone who wants to enter into the entertainment industry?
Mortimer M. Philbert:
The best piece of advice I would give would be to continue to follow your dreams and passions, despite hardships because the toughest battles are given to the strongest soldiers. You'll never see a victory until you fight to the end. In short, never give up.
Learn more about High Profile Entertainment and Productions, Inc. HERE
About the Creator
Tammy is best known for her legendary interviews with Sharon Stone, Angela Bassett, Sigourney Weaver, Geena Davis, Morris Chestnut, Jeffrey Dean Morgan, Sheryl Lee Ralph, Laurence Fishburne, Omar Epps, Joseph Sikora, and more.
Reader insights
Be the first to share your insights about this piece.
Add your insights