More Beyond KPop
Silver Linings #33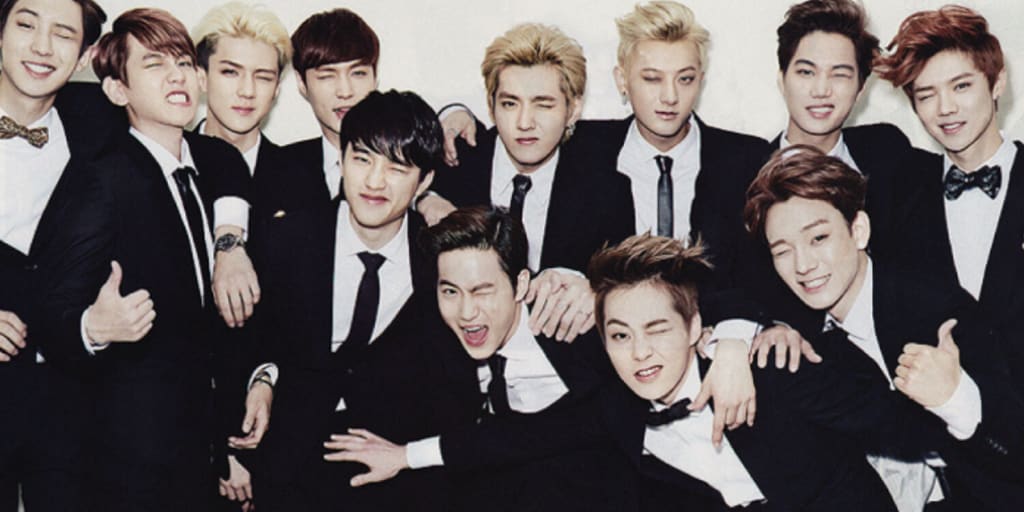 Hello, and welcome back to Silver Linings where the maligned, forgotten, and ignored are on the playlist.
Korean music is commonplace around my house, and I'm not just talking KPop. The music scene over there has the kind of diversity that could give the US a run for its money. Since posting my first look beyond KPop, more acts have been discovered by Ally and me that deserve attention here. Here are twelve more acts that should be on your Spotify or YouTube playlist when you're feeling adventurous.
Cacophony
Cacophony is one artist that seems to be hiding from the world as much as the world is ignoring her. Despite searching everywhere, I couldn't even find her real name! That mutual forced anonymity does both her and the music world a disservice as her work is excellent. She is basically a jazz/blues artist similar to Fiona Apple. Her album Harmony (dedicated to her late mother) is full of haunting melodies that can hypnotize anyone.
Colde
Gim Hui-su, also known as Colde, is a relative newcomer on the music scene. Originally part of the duo Off On Off, he released two solo EPs over the last two years and won new fans around here. His stuff is smooth jazz with a hint of hip-hop; it's the kind of stuff that I can imagine playing in a quiet bar that would normally feature piano soloists. Just try getting "Control Me" out of your head; I dare you.
Flowsik
Pak Dae-sik, better known as Jay Pak or Flowsik, may have been born in New York like his compatriot Jessi (whom I mentioned in the last "Beyond KPop" article), but he's become one of the tightest rappers in Korea. He has the kind of lightning fast flow I would normally associate with rappers like Busta Rhymes or Chamillionaire. Just listen to "Bbung" and try to keep up with his pace!
Hyukoh
I mentioned in the previous article that Korean indie rock has a very different feel than American indie rock, namely that it's not as dour or pretentious. The Seoul indie rock quartet Hyukoh, formed in 2014 and led by Oh Hyuk, shows that. They may have cited The Beatles and The Whitest Boy Alive as their influences, but their sound reminds me more of the college rock of the late 90s like Semisonic. Of course, that's a great thing!
Jackingcong
Here's some more smooth jazz for you, courtesy of the quintet Jackingcong. Led by singer and trumpet player Kang Hun, this is the stuff I'd load up to unwind after a hard day. It's been a long time since I've heard new jazz that's this laid back, and I didn't realize how much I missed it.
Next Generation
Talk about indie! The indie rock act simply known as The Next Generation is nearly impossible to find info on though they have plenty of pics on Instagram. They are worth seeking out as their songs are just... cool. They're a little bit jazz, a little bit funk, and even a little bit lounge act. This is one of the most refreshing mixes of genres I've heard in a long time.
Sam Kim
Here's another American-born Korean star. Sam Kim, born Kim Gun-ji near Seattle, pleasantly reminds me of the best of 90s crooners. Some of his stuff fits in with R&B like R. Kelly, and some like his track "Sun and Moon" reminds me of early 90s soft rock with its grand scale. When he isn't belting out his own hits, he is seen often on YouTube doing covers and having a lot of fun doing them.
Se So Neon
Upbeat and groovy can easily come together in indie rock if the trio known as Se So Neon are any indication. Hwang So-yoon, U-su, and Hyunjin hit the ground running when they formed in 2016. They won "Rookie of the Year" at the 2018 Korean Music Awards, and it's easy to see why. They manage to layer tight bass grooves with almost dream-like vocals to produce some of the most mesmerizing rock in years.
Sik-K
Kwon Min-sik, also known as Sik-K, could easily be considered Seoul's answer to Drake. Like Drake, Sik-K combines controlled flow with his rapping with some pretty good R&B singing. The track "party(SHUT DOWN)" shows that mix to great effect. He also collaborates well as shown when he teamed up with Jay Park and pH-1 for "Iffy".
Wetter
Hyukoh above may have been inspired by The Beatles, but the quartet known as Wetter, led by Jung Ji-hoon, actually sounds like The Beatles. Seriously, listen to "Love Is All Around", and tell me you can't imagine it being performed by John, Paul, George, and Ringo. I swear, even Oasis didn't sound this much like the Fab Four! Well, since we'll never get any more songs from The Beatles, I'll take it!
Zico
People may be amazed that RM and Suga managed to maintain their rap cred after joining BTS, but there are more cases like that. Just look at Woo Ji-ho, better known as Zico. Despite being the leader of the boy band Block B, he is still one of the most respected underground rappers in Korea. His rapping and production work is highly sought by some of the biggest names in Korean music including DEAN and Verbal Jint. If you need to know why, just listen to "Human", "Daredevil", or "Any Song".
Zion. T
Here's an R&B crooner who can give DEAN a run for his money. Kim Hae-sol, also known as Zion. T, reminds me of the greats of 70s and 80s R&B with his silky smooth vocals and the slow grooves in his backing instrumentation. He truly has something special if even the "King of KPop" G-Dragon actively seeks him out for collaborations!
What do you think? Any more Korean music acts that deserve more attention? Let me know, and take care!