For New BTS Fans - 10 Great Female KPop Acts
Silver Linings #32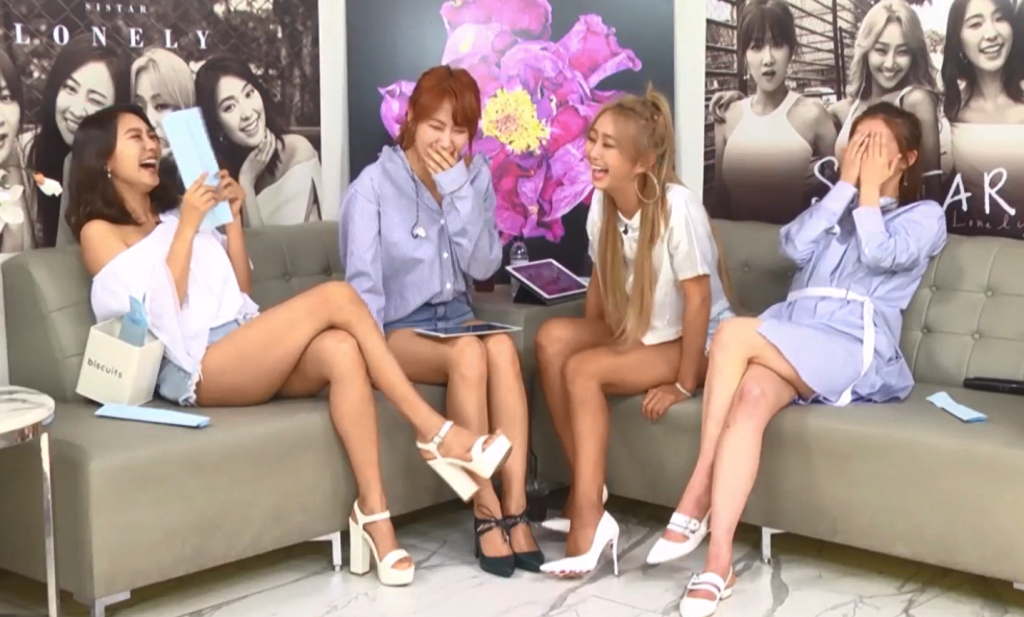 This is Sistar. They're here because Girls Generation would've been too obvious.
Hi, and welcome back to Silver Linings where I shine the spotlight on the maligned, forgotten, and ignored.
Last time, I brought up ten KPop acts that are a great starting point for those new to the genre. After all, one could get sick of BTS if they're the only ones getting loaded up on Spotify. However, KPop isn't a boys-only club, and now it's time to give the stage to the ladies.
It was actually much harder for Ally & me to pick worthwhile female KPop acts. That's not because they're bad, but because too many of them are very similar to each other. We wanted to choose the ones that go beyond just looking and sounding cute. That's why the most famous female KPop act Girls Generation will not be on the list (though I will give a nod to their very fun track "Genie"). In a field that tends to be very same-y, these ten stand out the most and are worth a listen. Let the show begin!
4Minute is a quintet that are definitely the best of both worlds. While they started as a rather hard rap act, they evolved into more of a balance. As tracks like "Whatcha Doin' Today?" show, they found the way to have a pop appeal without losing their edge. By the way, if one of the members looks familiar, find out why further down the list.
Worthwhile Tracks: "Hate" & "Crazy"
Kwon Bo-ah is known professionally as "BoA", but she has also been dubbed the "Queen of KPop". Tracks like "Woman" demonstrate why. Like Janet Jackson, BoA has shown that women can groove just as hard as the guys can without having to give up their femininity. Imagine if BoA teamed up with Taemin like Janet and Michael did with "Scream". The awesomeness might just cause the universe to explode!
Worthwhile Tracks: "Camo" & "Spring Rain"
I mentioned in the opening that a lot of female KPop acts fall into a stereotype. EXID grabs attention by playfully mocking that stereotype. They managed to subvert the cutesy cliches of the genre but in ways that don't actively bash them, as shown with their viral hit "Up&Down". As someone who absolutely loves parody and satire, EXID definitely rubs me the right way. (I didn't mean it like that...)
Worthwhile Tracks: "I Love You" & "DDD"
F(x) are pretty much the female counterpart of BIGBANG. Their style of KPop is also more on the techno side, but they also have a bit more hip-hop in the mix. The track "Red Light" really shows that off. Even after founding member Sulli's departure in 2015, F(x) is still considered one of the greatest female KPop acts of all time.
Worthwhile Tracks: "4 Walls" & "Signal"
4Minute's producers definitely knew there was a star in the group, and it was Kim Hyun-ah. I saw several parallels with Nicki Minaj. Both first gained attention as hardcore rappers; both drifted into straight pop music and found solo success there; and both were scandalous with their obvious sex appeal. Hyuna showed all that off big time with "Red". She's a whole lot more than just that chick Psy danced with in the "Gangnam Style" video.
Worthwhile Tracks: "Babe" & "How's This?"
Lee Ji-eun, better known as simply "IU", may have the look and songs of a "girl next door", but she also has the voice and production savvy to shatter preconceptions. "Twenty-Three" may be a simple song about growing up, but the sense of humor and funk groove shot it far past the norm for KPop. Let's hope she keeps defying expectations into the next decade.
Worthwhile Tracks: "Palette" & "Bbibbi"
Deaths can shatter groups in a second, but that didn't happen with Ladies' Code. After a car crash claimed two of the quintet, the remaining three members returned as a trio with a new style that blew me away. Their sound reminds me VERY pleasantly of 90s R&B like the legendary group En Vogue. The funky groove of tracks like "The Rain" is just irresistible.
Worthwhile Tracks: "Galaxy" & "Feedback"
Time for a bold statement. The relatively new group LOONA is the female BTS. With the high production values in their music videos and the clear appeal to audiences outside Korea, as shown with tracks like "Butterfly", the comparisons are plain to see. As such, LOONA is one of the most exciting groups in KPop.
Worthwhile Tracks: "Hi High" & "favOriTe"
As cliched as Girls Generation tended to be, at least they brought Kim Tae-yeon to Korea's attention. Unlike the bubbly pop she did with Girls Generation, Taeyeon solo went in a more soulful direction which fit her voice like a glove. It's little wonder her collaboration with Korea's R&B master DEAN produced magic with "Starlight".
Worthwhile Tracks: "Rain" & "Why"
You know how Bruno Mars was experimenting with many outdated styles in the mid 2010s, culminating with the phenomenal "Uptown Funk"? Wonder Girls did that kind of thing, too. Though they broke up in 2017, they grabbed attention with their experimentation. I certainly didn't expect to hear ska or 80s disco, as heard in "I Feel You". They were one group that never fell into cliche. Also, Hyuna used to be with this group, too, before joining 4Minute. Perfect way to bookend this list.
Worthwhile Tracks: "Why So Lonely?" & "Draw Me"
Any more worthwhile female KPop? Irritated that I didn't mention "Bubble Pop" when I talked about Hyuna? Pissed at the jabs at Girls Generation? Let me know, and take care!