MODESTEP - Bringing Dubstep Home
Modestep are single handedly reviving the London dubstep scene, and here's how they are doing it...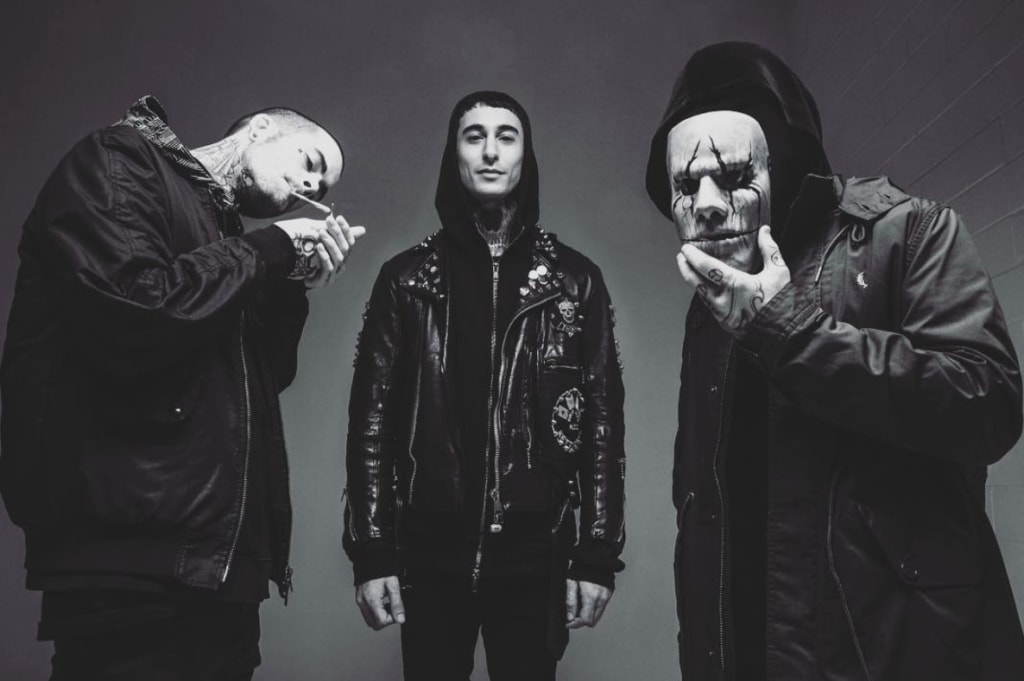 If you don't know who Modestep are, then you have probably never listened to UK Dubstep. Covered from head to toe in tattoos and now in the process of writing their third album, it seems like a lifetime since brothers Josh and Tony were first introduced to the genre, it crept around the underground London club scene in 2008, with it's pill popping, wide eyed, sweaty teens and all night raves with bass so hard it makes you throw up if you stand to close to the speakers. All the things that make London the gritty city we all know and love.
After making dubstep 'for fun' the boys first track 'Feel good' (the sentimental words now inked across Tony's knuckles) was released by UKF, from that moment a whirlwind ride began from world tours and tattered looking passports,to record deals with Universal and 4 Radio 1 A list tracks, Modestep were officially the poster boys of UK Dubstep.
After releasing their first album 'Evolution Theory', which was heavily influenced by radio, Josh and Tony decided that it was time to write the music they wanted to make. An ode to the city that gave them the passion to create. The town they were born and raised in - London. Shutting themselves in the studio for 2 years, with minimal shows, a dangerous move for any artist. Modestep were hard at work creating the passion project that would become 'London Road', a love note to the grey skies, police sirens, 24 hour chicken shops and night buses. A very real and raw album that included features from numerous legendary UK acts including Culprate, Funtcase, Trolley Snatcha, Frisco, Lay-z, Flowdan and Big Narstie.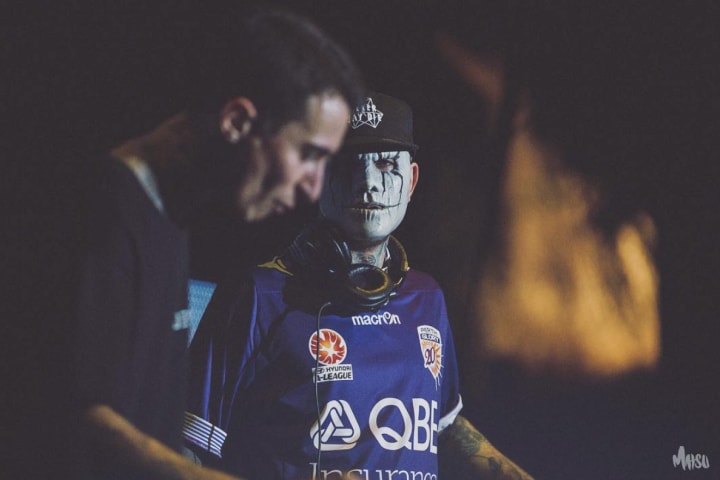 After 24 months of slaving over their masterpiece, the brothers could finally show the world what they had been working on. But much to their dismay, when 'London Road' finally saw the light of day, it seemed that London it self had turned it's back on Dubstep. Not only Dubstep, but the music scene in general. The city that spawned the likes of The Rolling Stones, The Sex Pistols, The Prodigy, Iron Maiden & Queen, was closing the doors to music venues left, right and centre. Taking with it years of nostalgia and music history. All to be lost and forgotten in place of shiny new high rise flats.
"It's a disgrace that the city that was the birth place of so much art and music is now more interested in building blocks of flats and closing music venues that were once the heartbeat of London" Tony growls, and you can tell he's passionate. "We've been travelling the world for years and the Dubstep movement is strong everywhere except the place it originated"
Currently bouncing around the globe in between writing their upcoming album, now under the wing of Dubstep connoisseurs 'Never Say Die', Modestep have never been in a better position to do something about the state of the scene they put their name to. " We realised it need's to be up to the artists to bring the scene back, radio and promoters have turned their back on Dubstep because it's not the 'cool' thing of the moment" Tony says "But the fans are still here and they are strong, craving this kind of music, and the artists are all here waiting to play, but venues are closing and the London music scene is dying, slowly but surely. Bit by bit"
It's a sad truth to be faced with, the city you grew up in and the music that made you who you are is disappearing. It didn't take long for Modestep to realise, they had to make the change themselves. "There is a lot of demand for us to play shows, our UK fans are constantly asking when we will be playing? When can they see us? Why do we only play abroad? and it sucks to tell them we aren't playing any shows. No one is booking Dubstep shows in London. Josh and I have had the idea of hosting our own club night for a while and the time just seemed right."
Tony explains "BSMNT is an extension of our radio show 'Modestep Radio' we have been doing Modestep radio since we started, a free, hour long, live stream. We interact with our fans and I play a set of the music I love. I don't have to tailor to time constraints or think 'what would this audience or line up require of me' I play everything I want to hear and that I know our fans would love to hear."
There's a glint in his eye as he continues "Our club night is all about that, it's a place for lovers of Dubstep and for our fans to come and hear the music that just isn't being played anywhere else. It's called BSMNT and we want it to have that vibe of being someones grimey London basement, with tons of kids raving and just enjoying the music."
BSMNT will be held the last Thursday of every month at 'Work Bar' in Angel, Islington. The opening event featured Gentlemens Club and Modestep themselves. This coming Thursday is an exception to 'Work Bar' and will be held at 'Egg' in King's Cross, with a fire line up including Jakes, Trampa, Megaladon and Modestep, and the best part? Entry is FREE. Yep, that's right. It is free. No money. Nada. Obviously it is in quite high demand so it is advised that you arrive early to ensure your entry. You can also head over to BSMNT.TV and sign up for guest list.
"It's free because it isn't about money, Modestep radio was always free and we JUST want to be able to play our music, to our fans, in our city" Tony smiles "Hopefully people want to hear it"
But don't fret if you aren't in the UK, or even London, they've thought of you too. Much like Modestep radio, BSMNT will be streamed live and worldwide via their Facebook and youtube channels.
So, tune in at at 9pm GMT toyoutube.com/modestep or facebook.com/modestep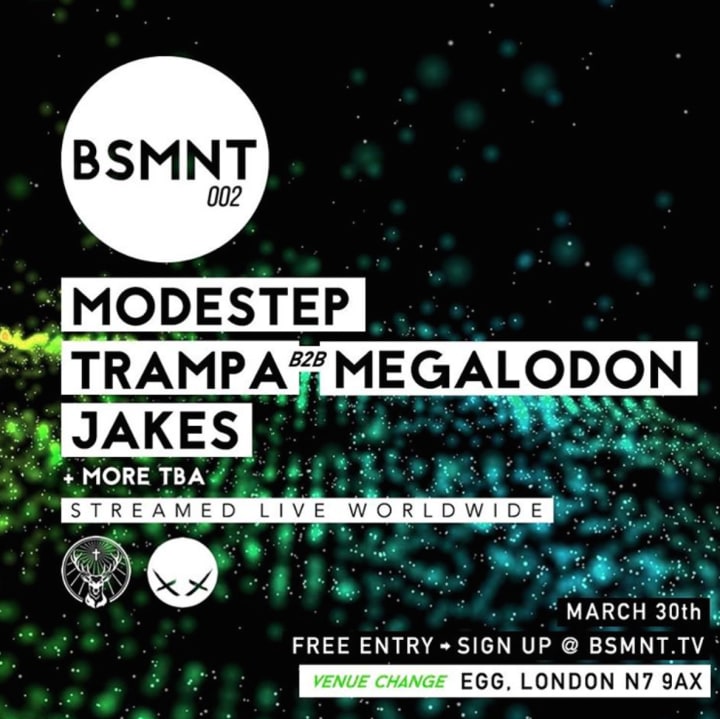 About the Creator
Born and Bred Londoner, Mother to baby Roman and my two pooches, Plant Eater, Yoga and Aerial Teacher + Learner, Music Maker... was once in Game Of Thrones, was once a Penthouse Pet, used to win awards for getting naked.
Reader insights
Be the first to share your insights about this piece.
Add your insights