Matias A'vone: The New Sound of the DMV
Matias A'vone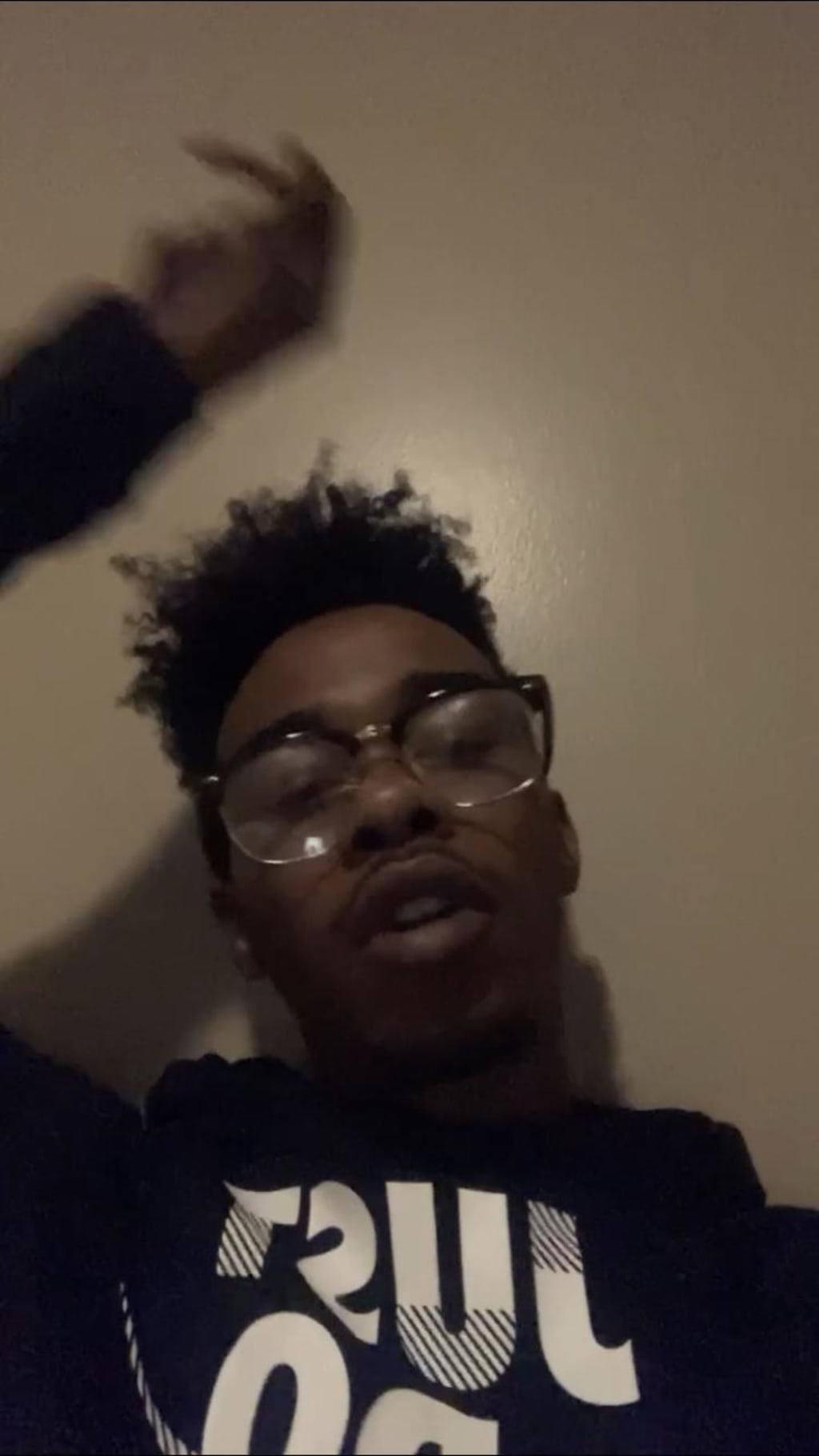 Matias A'vone is becoming an increasingly familiar name in the world of hip-hop in the Washington, D.C. area. The rapper has been consistently dropping quality music and building his presence throughout the DMV (DC, Maryland, Virginia) and beyond. His latest album, Emotional Support has reached over a million streams since it's release earlier this year. It's lead single "U St", currently has over 100 thousand plays on Spotify alone which is quite impressive for an independent artist. His follow up single "Cry with You" currently has over 20 thousand streams on Spotify, and this is right after releasing his debut project.
Hailing from southeast D.C., Matias is establishing himself as one of the most consistent independent artists from his hometown. The rapper comes from a modest background, which he proudly embraces on social media as well as on many of his musical releases. The rapper has taken opportunities to meet other hometown shakers such as Dj Annonymous and Shy Glizzy while only in middle school at the time. His latest visual release is a music visualizer for "Cry with You" the first official single off his forthcoming album "Synthetic Feelings". Matias unusually released a single the same day as his project Emotional Support. The song "right now" currently has over 40 thousand streams beating out his official direct follow up.
After working with the likes of Princeton Perez (formerly of Mindless Behavior), Matias A'vone has cleverly pivoted his attention back to his routes in social media as well as his main hub of creation, SoundCloud. Their song "Show You" comfortably sits over 1 Million streams on SoundCloud as well as 50k on Spotify respectively. The Washingtonian has drastically increased his already demanding output, racking up millions of streams on both platforms.
Matias likes to strike while the iron is hot, often releasing many unofficial tracks to his SoundCloud for free to "stay creative". A phrase that's been spotted multiple times across many of his social platforms. His "ROXANNE" remix by Columbia Records signee Arizona Zervas has picked up a lot of steam on the platform, showing off a multitude of unconventional pockets and catchy flows. The rapper also released a remix of Frank Ocean's "Thinking about You" though the track has been taken down from his SoundCloud. The track featured more sporadic samples and sound effects, the tone of track veered more towards regret than reminiscing. Adding an extra layer of ominous energy to the track while still delivering his signature word play.
The D.C. native also shows his love for more traditional 90's style of rap, freestyling over Ghost Face Killah's "All That I Got Is You". Once again displaying a level of lyricism that is far beyond average, whilst still retaining an unorthodox approach to said track sonically. Throughout the song many scattered samples can be heard ranging from trap crooner Future to New Jersey's own Fetty wap delivering his signature (yeah baby). He also freestyled over Travis Scott's and Young Thug's "Pick Up The Phone" choosing to both rap and sing in his distinct gothic style. Another unofficial track that mysteriously disappeared was a Baltimore club inspired track that sampled Jeremih's "Oui". Matias has been staying busy releasing many songs to both experiment and feed his growing and ever evolving audience. It seems all that groundwork was the basis for what we are now getting in 2021. A hard work ethic paired with pure talent, it's only a matter of time before Matias start's gracing the billboard charts.
Matias A'vone plans to release his second commercial project "Synthetic Feelings" during the summer time according to an Instagram live session. The Project is slated to have another "surprise guest" similar to how he announced his features the day of release during his last project. Unfortunately, seemingly due to obvious events surrounding Canadian rapper Tory Lanez, the song with the two was removed from the project. It is still unknown if the track will ever be officially released, though snippets are still floating around forums.