Many Hours of Rehearsal Before Anitta's Funk Party Takes Over Rock in Rio
In order to rock everything in RiR's main stage, the artist's team had to work hard backstage of this huge production to deliver a flawless concert.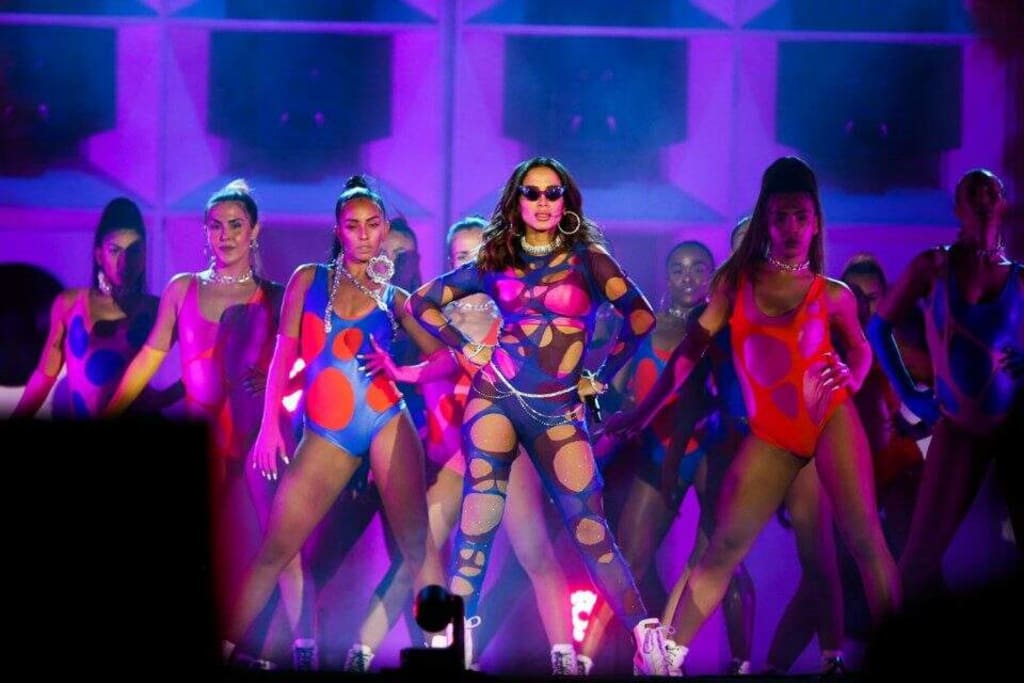 Remembering her origins, Anitta took funk to Rock in Rio's (RiR) main stage in October. In the largest music festival in Brazil, the singer performed an international-grade concert with changes in scenery, three costume changes, fireworks, and dozens of dancers.
As owner of her own career and very confident in what she does, Anitta came into RiR with her pre-conceived ideas: telling her story since Furacão 2000, going through her own band, until the current days, when she usually performs in Europe with only a DJ. Because the singer is at a crucial moment in her international career, she relied on her team to produce the concert. "In order to make Anitta's ideas come true, I followed her across Brazil to study her concerts and to see what could and couldn't be brought to Rock in Rio," says Felipe Britto, who produced and directed the artist's performance in the Main Stage.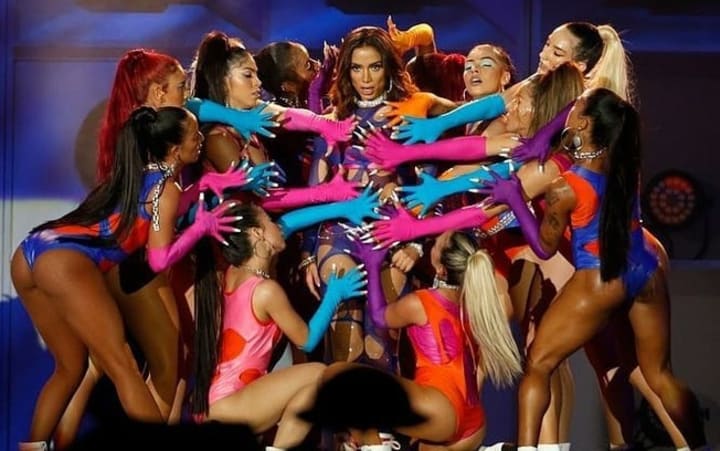 According to the producer, the stage in RiR was replicated in a studio one week before the performance at the festival. There, they rehearsed for more than fifty hours with the band, ballet, DJ, and no less than 28 stagehands, who were hired exclusively to handle the scenario movements. Up until the night before the show, some adjustments were still being made and items such as the white plush phone used by her in the song "Contatinho" still didn't exist, her costume was only finalized a few minutes before she entered the stage.
Anitta was cast to open the Main Stage before H.E.R, Black Eyed Peas and Pink. A controversial decision by the festival's organization, as the expectation for its participation was worthy of headliner.
Days earlier, organized fan groups, in direct liaison with Anitta's team, filled the social media with singer's old photos and videos. In the same operation, they called her MC Anitta, a reference to the name she used at the beginning of her career.
Anitta has been requested by the public at Rock in Rio since the 2015 edition. In 2017, a campaign asked on the singer to replace Lady Gaga, who in the last-minute canceled her performance. In the same year, she even talked to the organization about participating in Fergie's concert, but there was no agreement.
Roberto and Roberta Medina, organizers of the festival, have said she would only have space within "context".
But it was hard to go against the power of the top tags on the internet. They concluded that having Anitta on the lineup was a "must have". So on, they even agreed to give way to funk, which was snubbed by Rock in Rio until the time, despite dominating the country's music hit parade. "I think we have to revere her talent. She has done a wonderful international partnership work, played several hits. Everyone sings along from the first to the last song. She made an impressive body preparation. She rocked" said Roberta Medina about the singer's concert.
And it was so many years of waiting that she doubled the premiere. After her own show, she sang later with Black Eyed Peas, the band with which she launched in partnership the song "eXplosion".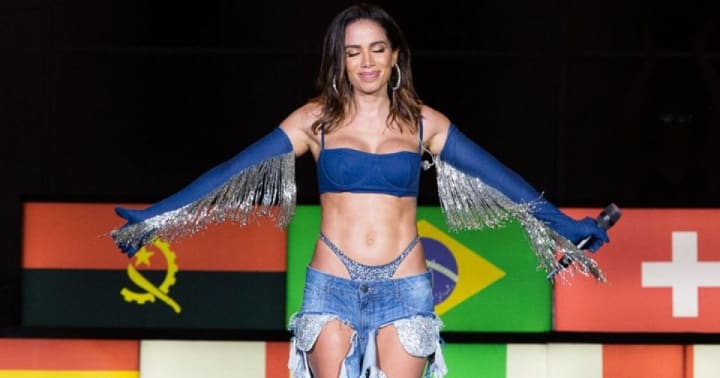 For an esthetically impeccable show, Anitta was also concerned about the TV and online broadcast. That is why Felipe Britto directed the live cameras along with the Multishow channel team.
Because of delays from other artists, the singer, who wasn't even able to rehearse on the official stage, showed off her professionalism and praised herself for the fact that she did not give up. "If I would tell you everything I went through until I get here, you might not believe it. So today I want to thank myself because I didn't give up", said Anitta.