Lori McKenna is one of the Greatest Songwriters of all time, and 'The Balladeer' proves why.
A master of her craft, this album will blow you away.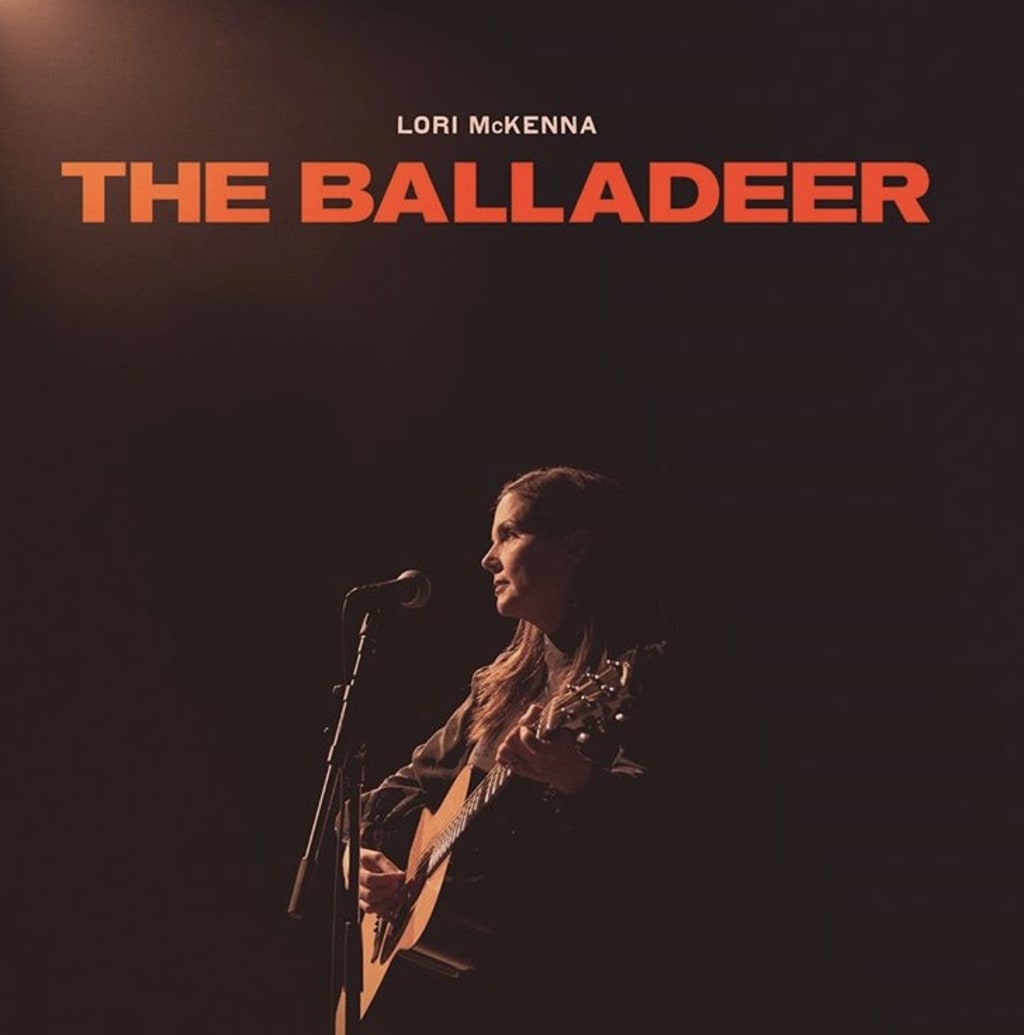 Photo credit: Instagram @lorimckennama
If you know Country music, you'll know Lori McKenna, and even if you don't, it's almost guaranteed a song of hers will have graced your life at some point. The two time Grammy award winner is best known for writing hits such as Tim McGraws Humble and Kind, Little Big Towns Girl Crush, and A Star is Borns Always Remember Us This Way, making us think we'd heard her best work, until now. Releasing her eleventh solo album last week, 'The Balladeer' encases you into a world of true human storytelling, and musical genius.
This Town is a Woman features the women of Little Big Town, Karen Fairchild and Kimberley Schlapman, whose haunting harmonies only add to the picturesque lyrics. Within this opening song, you begin to feel how personal this record already is - which is proven yet again on the albums other collaboration, When You're My Age. Written and performed with her fellow Love Junkies, Liz Rose and Hillary Lindsey, McKenna sings a sentimental and hopeful melody to her babies.
Two Birds is the Country gem of this record, a classic tale of "one got a diamond, one got a hotel room" McKenna once again proves how she can take an age old story and rewrite it effortlessly. The Dream, Til You're Grown and Marie invite us to see inside her world even more, with the latter revealing heartbreaking anecdotes about her childhood that are guaranteed to start the waterworks. It is within these deeper tracks that Mrs M proves not only how great she is as a writer, but a performer too. Her vocals pour out a sincere and geuinine energy that is just too good to ignore.
Stuck in High School brings a sense of youthfulness and confession that is also felt in the title track, The Balladeer. Showcasing the incredible production at the hands of Dave Cobb, these tracks introduce us to a side of McKenna that isn't her as a Mother or Daughter, but rather as a Performer and a Dreamer.
Two of the standouts of the records, Uphill and Good Fight, are relatable, strong, connected and inspiring. We all wish life was a breeze, yet the honesty in these songs tell us that although life isn't perfect, we can get through it together. "I'll walk with you, even if it's uphill" are just some of the lyrics that will subconsciously lift you out of your seat and take any weight off of your shoulders. Whilst "holding on just to make it right, still fighting the good fight" drives you to hug the people closest to you in an instant. It is pure and extraordinary love put to music.
Lori McKenna has always been remarkable, a well-respected, well-loved, impeccable songwriter and artist. However, this record is on another level. Top to bottom it will make you experience every emotion you can name, reminisce about old times, appreciate your people, and cry, all at the same time. It is something that not many people can do, but McKenna proves to us she can excel at, over and over again. Undoubtably 'The Balladeer is likely to follow in the footsteps of her previous records such as 2016's 'The Bird and the Rifle' which earned a Grammy nomination for Best Americana Album, and a huge amount of critical acclaim from fans and colleagues alike.
A master of her craft, this is no doubt the best of Lori McKenna - she continues to amaze, and I cannot wait to see this record fly.
'The Balladeer' is available now.
Follow us on Instagram @behindthesounds_ for daily country content and to be the first to hear about our new blogs and podcasts!