Maddie & Tae Stun with Sophomore Album
'The Way It Feels' is the duos first album in five years!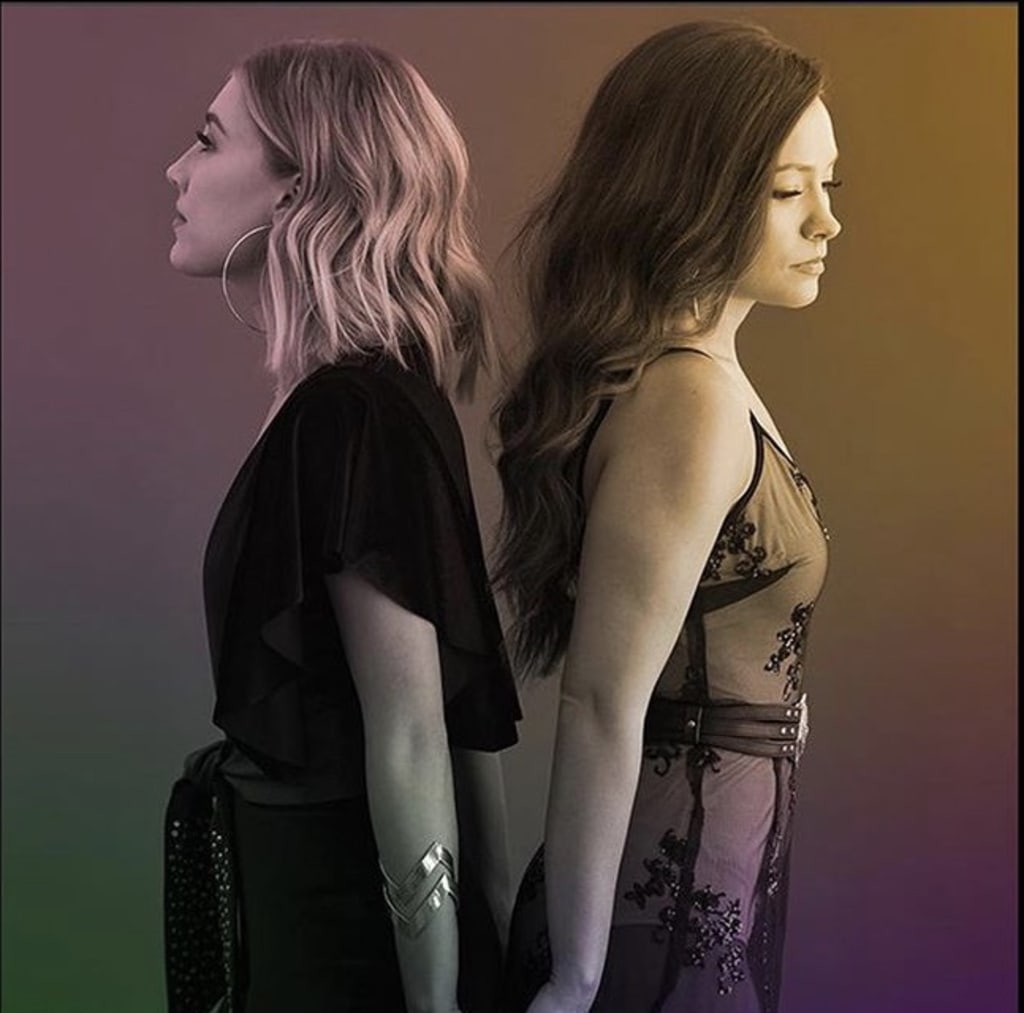 Photo credit: Instagram @maddieandtae
Now I'm a little late to the party writing about this one, but I've had it on repeat for the past week so let's talk about it.
In the five years since Maddie Marlow and Taylor Dye released their debut album Start Here; their record label closed down, they supported Carrie Underwood on her all-female Cry Pretty 360 Tour, signed two new record deals, released two EPs, and both got married. Pretty productive if you ask me.
All of this has obviously done them a world of good as their second album The Way It Feels, showcases their talents, turmoil and triumphs in the best possible way.
After signing a new record deal with Mercury Nashville, the girls followed up with 'comeback' single "Friends Don't" in early 2018, followed by heart-rending song "Die from a Broken Heart" later that year. Both charted in the Top 50, and were well received by colleagues and fans alike, helping to solidify their place on Carrie Underwood's worldwide tour.
Both songs were featured on 2019's EP, One Heart to Another, and also stand their ground on the new album. The rest of the EP also features on The Way it Feels, and reminds us of the 'girl next door' quality that Maddie & Tae eluded with their first record. Songs such as "Tourist in this Town" and "One Heart to Another" follow "Die from a Broken Heart" with their acoustic harmonies and longing vocals, whereas "Friends Don't" and "New Dog, Old Tricks" introduce us to a more mature, sassy side of the duo, that suits them perfectly.
Six months later, the girls released another EP, Everywhere I'm Goin', with 5 tracks that also feature on the new record. A video was released alongside final song "Bathroom Floor" an ultimate girl power anthem, that was co-written by the duo, and Tae's then-fiancée, songwriting mogul Josh Kerr, whom also co-wrote "Ain't There Yet", another upbeat and powerhouse track.
The title track of this EP, which stands as the new record opener, is an anecdote filled love story, that mirrors their journey as artists beautifully. Released whilst they were on the Cry Pretty 360 Tour, with an accompanied home-movie style video, "Everywhere I'm Goin" kicks off the album exceptionally.
This EP also introduced us to two more album tracks, "Trying On Rings" and "Lay Here With Me", a collaboration with Country legend Dierks Bentley. Both tracks truly show the growth that these two have gone through in the last four years. The lyricism, melodies and soulfulness blend so well, and make them stand outs of the record.
Another six months and two marriages later, the album is here. With ten tracks already released from EPs you wonder have they got anything left to give, and then you hit play.
We are introduced to five new songs, all co-written by the duo, and all with refreshing, stylistic harmonies. "My Man" is a sing from the rooftops 'I'm in love' track, and accompanies "Write a Book" as a fun, flirtatious sing-along. The other three unheard tracks are a complete juxtaposition to this, which only shows how broad their skills are, and how they have exceeded all expectations of themselves.
"Drunk Or Lonely" is exactly what it says on the tin, having figured a boy out they know he is 'either feeling that buzz' or his 'sheets are getting cold'. An almost reminiscent track, it portrays a 'once upon a time' feeling, hidden in a 'could care less' break up song. "Water In His Wine Glass", a song about desperation and a plea of faith, is one of the most emotional songs of the record. It was co-written by the duo with Nashville legends Jon Nite and Jimmy Robbins.
Robbins also produced the record alongside Derek Wells, and co-wrote the penultimate track of the album, "I Don't Need to Know" with Marlow, Dye and Adam Hambrick. The song is a coming of age realisation that sometimes you really just 'don't need to know.' The smart and negligent lyrics compliment the care-free yet despairing vocals, and make for a great lead into the final track, "New Dog Old Tricks."
In the last five years, Maddie & Tae have had the ups and downs of any long standing artist in the industry. From Vocal Duo of The Year nominations, to being signed with three labels, they really have been through it all. But as they say, there is always a silver lining. The duo have taken the last few years and put them into a record, of which I can guarantee you that everyone will be able to relate to at least one song. They have truly grown and excelled themselves from 'girls next door' into admired and consolidated artists. They will continue to be ones to watch, and I'm excited to see this continue to take them beyond their limits.
The Way It Feels is out now, and you can catch Maddie & Tae on Lady Antebellum's Ocean Tour later this year.
Like what you read? Follow me on Instagram @behindthesounds_ for daily Country content and to be the first to hear about my new blogs!