Lockdown Playlist
That gets me through troubled times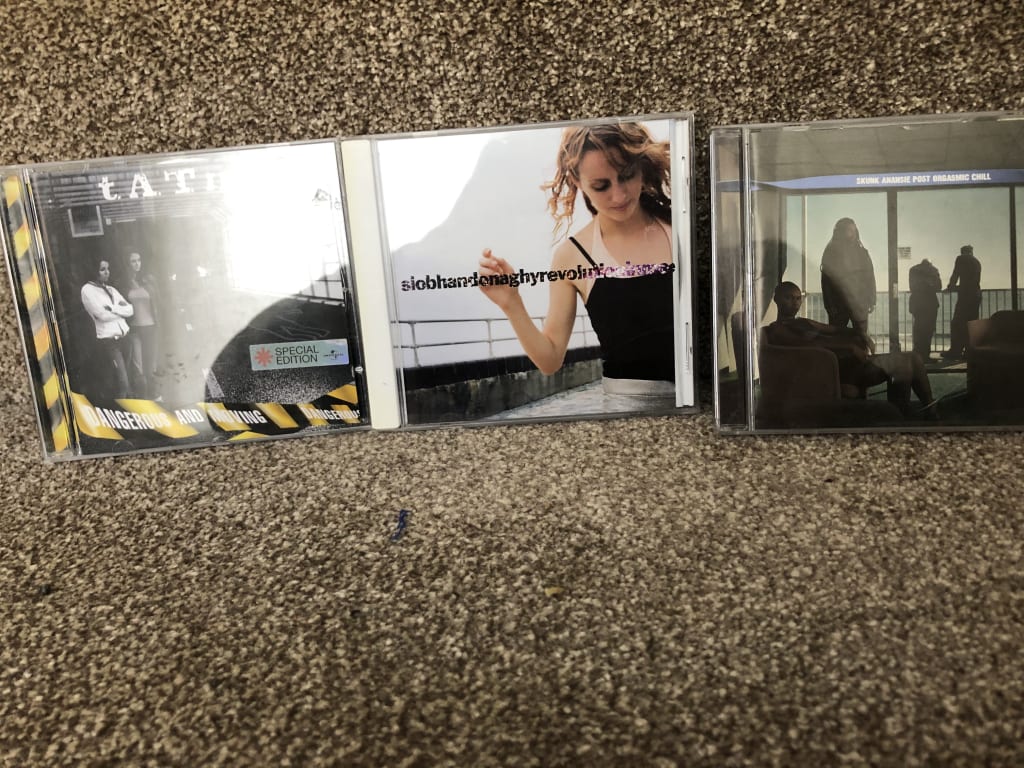 If it wasn't for music, what would we do? Where would we be? I know for a fact that I would be in a pretty dark place if it wasn't for music. I don't think I would have achieved half the things I did without music motivating me. Anyone who knows me knows I have an eclectic taste of music, even though I think everyone has to some agree some say mine is more extreme.
Before the first lockdown, I was going to the gym everyday for 2-3 hours. I did zumba, yoga, aerobics and cycling. Before the second lockdown I did kickboxing which I loved. Not only did it make me feel better, I felt closer to my friends as well. It's all expensive, so I have to make some tough decisions to cancel some memberships. I already cancelled a lot of magazine subscriptions and my premium Spotify.
I'm still nowhere near the size I want to be, but my clothes are looser on me and I can get into a size smaller than what I used to do so I must be doing something right. Still need to work on the diet thing though. That being said, I still have a dedicated workout playlist.
Mother Earth - Within Temptation
If I wrote this article ten years ago, I would say that my workout playlist would be Within Temptation's second album, Mother Earth. I love all of Within Temptation's work and at the time, I thought their earlier albums were the best. Enter was such a unique sound at the time and I think they improved their sound even more with Mother Earth. Even though there are more calming songs than fast songs on this album, the sounds and lyrics really connect to nature which really motivated me at the gym. When I listen to this album I think I'm in the woods. Ice Queen and the title track really motivates me, I always seem to run faster on the treadmill with these songs. I still include the album in my playlist but if I had to be just one song per artist, I'd go for Mother Earth.
Walking In The Air - Nightwish
Not many bands can claim that they've made as many magical songs as Nightwish. Nightwish have inspired so many bands and are still making great stuff today. Walking In The Air is a beautiful song and this version with their original singer, Tarja is my favourite. Get goosebumps when listening to it and I still listen to it on my headphones when I'm out on a winter walk, (or any seasonal walk).
Nas ne Dogonyat - t.A.T.u.
t.A.T.u. has an amazing catalogue of singles in both English and Russian. Their first four albums are among my favourite pop albums. I don't approve of how their management fetishised schoolgirls, I appreciate what the music has done for the LGBTQ community. I didn't care if they were real lesbians or not, I loved Lena and Yulia for their music. Their songs are well produced and the vocals are wonderful. Whilst it is a shame they disbanded the way they did, I do think the girls were overworked and over-exploited, especially Yulia who lost her voice. Nas ne dogonyat/Not Gonna Get Us is a classic that shows the great lyrics, themes and the best. They were at their finest hour as a band here. Lena's gone on to do some great solo albums.
Home - Depeche Mode
I love doing yoga as I find it therapeutic. It's the same reason Depeche Mode are my favourite band because I find their music therapeutic. Home is an underrated track that I use to meditate and do some some yoga stretches to quite a lot.
Snap! - Power
This song is so iconic. The 90s was a golden era for hip hop in my opinion and everything about this song is positive. For a workout playlist, I think positive vibes are important. I think we've heard this song so many times through adverts, samples from other movies and songs. Nothing beats the original.
Dirrty - Christina Aguilera
There's a good reason why you hear club anthems in the gyms. its hard to believe that this song is nearly twenty years old. It still sounds as fresh and as wild as it did when it first dropped.
Don't Stop Me Now - Queen
An epic track from a legendary band. It's one of their most known songs for sure. I think it's a lovely song that will work in anybody's playlist. It's a war, rock song that's very uplifting. Perfect to working out to.
Final Countdown - Europe
When you're coming to the end of your workout, and your tired. You just got that little bit to go and then along comes this song and it makes the impossible feel possible.
Centuries - Fall Out Boy
One of their best tracks in my opinion. It's so epic! Fall Out Boy have some wicked tracks and this and Uma Thurman are perhaps my favourites.
Out Comes The Evil - Lords of Acid
Underrated track from an even more underrated track. I love how shamelessly vulgar the lyrics are and how trashy the euro pop beats are. This song makes me feel like I'm on a roller coaster.
Syncopation - Babymetal
Not many people know this track. It's a Japanese exclusive track to Babymetal's second album, Metal Resistance. I think Syncopation is a great track and very upbeat. I remember having it on repeat a lot during one work out.