Bust a Rhyme
Kansas City, KS Underground Rap Act Breathes Life Back Into 2019's Entire Hip-Hop Genre
Mad Marlon's "I'm From Outer Space" offers lyricism and features song concepts, which showcases the essence of his genre.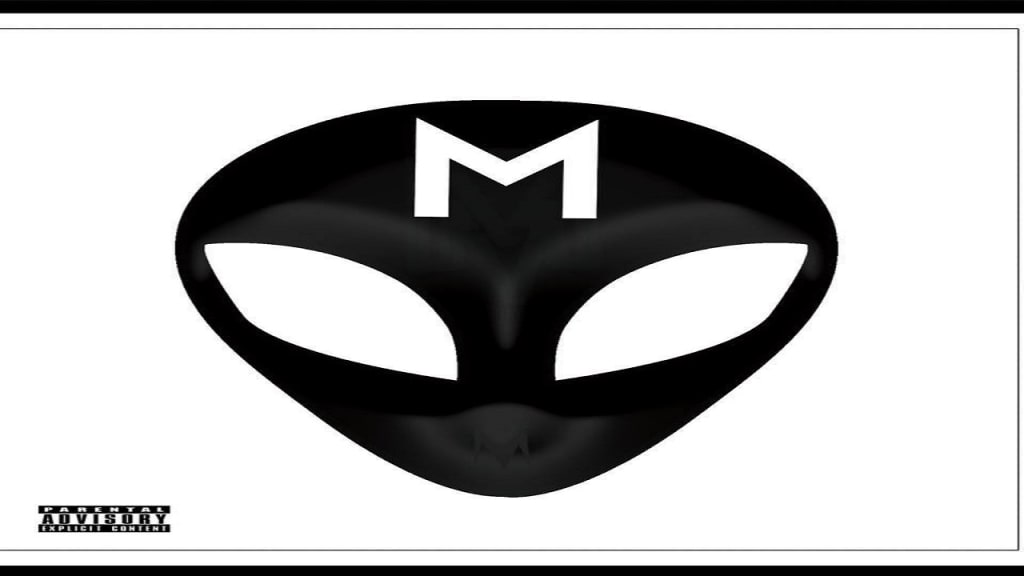 Mad World Entertainment
When most people think of Kansas City hip-hop, Kansas City, Missouri (KCMO) is the first municipality that comes to mind. It's the home of the NFL's Chiefs and the MLB's Royals in the world of professional sports.
KCMO is also the home of Tech N9NE, the rapid fire-flowing rap icon who many hip-hop purists credit with putting this Midwestern Plains city on the map. Since Tech's debut album was released in the 1990s, the Strange Music co-owner has sold over two million albums independently. He's earned coveted spots on Forbes Magazine's list of "Hip-Hop Cash Kings." Tech also set a world record when headlined his own independent music tour. Strange Music's "Hostile Takeover 2012" was indeed the longest-running concert tour in rap history.
However, here's one thing many outside the Kansas City independent music scene don't know or recognize.
The Greater Kansas City Metro Area is comprised of two regions in two different U.S. states: Missouri and Kansas. A great music history overall lives in the apex of land located in the border area between Northeast Kansas and Northwest Missouri. The so called "Mo-Kan"is home to a myriad of other underground legends in the hip-hop music genre. However, the pioneering rap artists who paved the way on the Kansas side of this bi-state region in America's heartland are often overlooked.
The good news is for KU Jayhawk Country is that there's a 20-plus year veteran of the hip-hop border war on the front lines. He calls himself Mad Marlon and he's re-landed a spaceship in his native state. He's returning again from his origins in rap's cosmos to set the record straight.
Like Tech N9NE, Mad Marlon has been involved in the music business for a better part of the last two decades. He got his start as the front man for a 1990s-era Kansas City rap group called The Weirdos (along with Classic B. Ducey, Fatts Taylor, and others). The group's warm weather season/block party/BBQ anthem "Summertime Gs" was featured in commercials on BET back in those days. When the group disbanded, Mad Marlon went on to drop a string of albums of his own, including 2000's This Is Kansas (Ol' Skool).
During his solo career, Mad Marlon has earned his status as a "Road Warrior." He's a musician that organizes their travel, tours, and record-selling campaigns all on their own. In 2019, Mad Marlon returns to the same grind with no sleep blueprint for his current album I'm From Outer Space (IFOS). The LP's title track is the lead single. This song is a chronic head-bobbing, blacktop-certified banger. The insane production embodies Marlon's signature rebel sound. It's also worth noting that Marlon is a proven music producer in his own right.
"M-A-D; now let me tell you what it stands fo'/Music After Death, understand though/I will now lead by example," the Madman raps on his menacingly hard title track.
Songs like "Come On Everybody," "Hip-Hop Head," and "If You Feel Good" bring the indomitable energy Mad Marlon exhibits at his live shows. I had the pleasure of watching a number of Mad Marlon's stage performances at Kansas City's Club Moda Mansion in 2010. Back then, I served as the bodyguard in his entourage. Maybe my perception of favor regarding Marlon is biased. But I can tell you this; MANY other concert goers at the club agreed that this man is a straight beast on the stage.
IFOS's "Things On My Mind" show the Alienated Anthem Dropper's more vulnerable human side when he's not navigating his musical trips to Mars. However, IFOS's "Book of Rhymes" was the one that gave me chills. The production is legendarily classic. It will remind purists of the sounds crafted by track masters like the late great J. Dilla or Ninth Wonder. The only drawback to this audible shot in the arm for real hip-hop soul is that it's not long enough.
In closing, IFOS is a 13-track mission toward the rap game's cosmos, which single-handedly took the hip-hop genre off life support once again. Welcome back to earth, real hip-hop.
As he would say in his language, scroll down to watch the video to "I'm From Outer Space" right mo' fuggin NOW! Yak Yak! Y'all seen? Seen y'all!
(Courtesy of Mad World Entertainment)