"Just Let Me Staple The Vicar" AKA Misheard Song Lyrics
Misheard Song Lyrics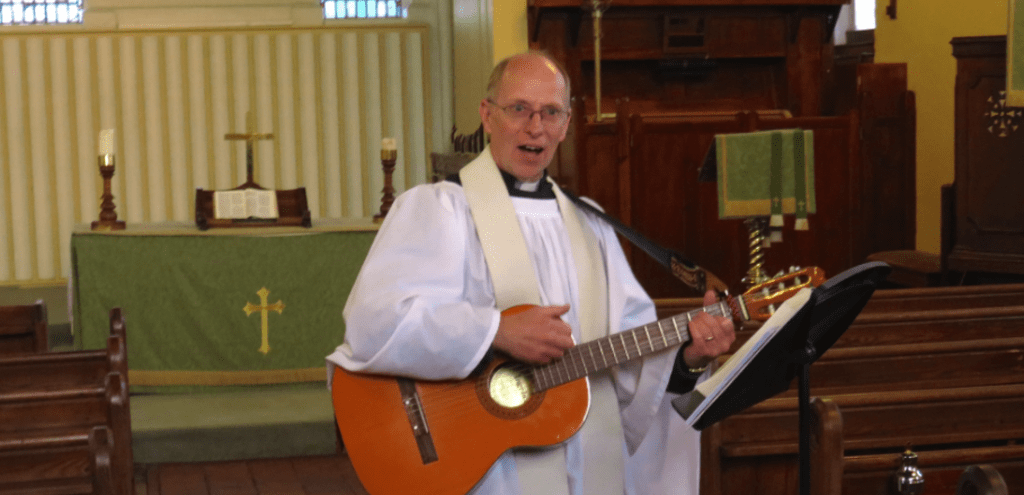 Quite often we hear a song and think the lyrics are something else than what they are. These days it's much easier to check the lyrics but until the invention of Google how many times did you sing the wrong lyrics to your favourite song.
The comedian Peter Kay performs a really funny sketch with some classic examples…
Some of my own personal "misheard lyrics" include…
I thought Lady GaGa wanted "John Barrowman" and not "Bad Romance"…
I was convinced that Billy Idol's backing singers were singing "Ronnie Corbett" and not "Mony, Mony"
Why on earth would Sia being singing "I'm A Severed Head" on "Reaper" – of course she isn't, it's actually "Imma Savour It"…
I used to sing "Fee Do Woah Oah" instead of "Feed The World" to Band Aid's "Do They Know It's Christmas"
At the start of "Want To Want Me" by Jason Derulo I thought he was saying he had the "shits on the floor" as opposed to the "sheets on the floor"…
Who knew Spagna loved "corned beef"?
Why is Sia singing about chicken wings on "Broken Glass"?
What would be the reason that Christina Perri keeps a "jar o farts"?
We asked some of our readers to share their 'misheard lyrics'...
Alex thinks the song "Blinded By The Light" contains the line "…wrapped up like a douche…"
Suzie used to think Pat Benatar was asking someone to "hit me with your pet shark"
Kimmy says this about a Grease song…"As a teen (Listening to the Grease soundtrack) I could have sworn Stockard Channing was singing ** There are worse thing I could do…finger with a boy or two** Where actually she was singing… **than go with a boy or two**. It was YEARS before I was put straight, and still to this day have to check myself if I sing along to it… force of habit … *hangs head*
Helen thinks the Beatles were singing "Paint The Bag Brighter"…
I also did an Ask Reddit what they thought and you can see the full thread here but here's a summary:
"there's a bathroom on the right" aka "bad moon rising"
"hold me close Tony Danza" aka "hold me close now tiny dancer"
"sitting on the top of the bed" aka "sitting on the dock of the bay"
"here we are now, eating tables" aka "here we are now, entertain us"
"the ants are my friends, they're blowin in the wind" aka "the answer my friend is blowing in the wind"
"I remove umbilicals" aka "I believe in miracles"
"Ohh, dyslexics on fire" aka "Ohh, this sex is on fire"
"I got my first real sex dream" aka "I got my first real six string"
"It doesn't make a difference if we're naked or not" aka "It doesn't make a difference if we make it or not"
"The girl with colitis goes by" aka "The girl with kaleidoscope eyes"
"His penis has a boil" aka "It's Venus as a boy"
"Might as well face it, you're a dick with a glove" aka "Might as well face it, you're addicted to love".
Some other questions to ponder... was Madonna 'touched for the thirty first time'? Did Freddie Mercury really 'kick his cat all over the place'? Was Bonnie Tyler 'totally blitzed by a fart'? Did Abba 'feel the beat from a tangerine' and does Taylor Swift really have a list of Starbucks lovers?
And it's not just pop music, these misheard lyrics also apply to classical music. Watch this video for 'O Fortuna Misheard Lyrics'
What about you? What are your "misheard lyrics". Share them with me in the comments below or tweet us @PopAndTalk.
Don't forget to visit talkaboutpopmusic.com for more pop, playlists and pizzazz.