"JBL: Elevating Music Experiences with Cutting-Edge Gadgets"
"Immerse Yourself in Exceptional Sound Quality and Innovation"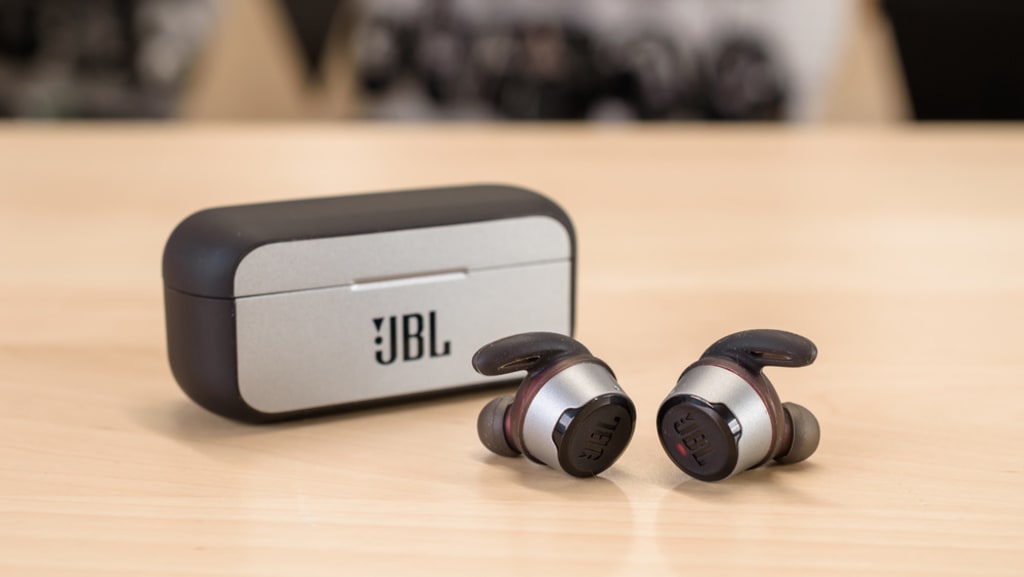 JBL, a renowned name in the world of audio technology, has been producing high-quality music gadgets for decades. With a rich history and a commitment to innovation, JBL has become synonymous with exceptional sound quality and cutting-edge design. From headphones and portable speakers to home audio systems, JBL offers a wide range of products that cater to the needs of music enthusiasts around the globe.
One of JBL's most popular product categories is headphones. Whether you're a casual listener or an audiophile, JBL has a headphone model to suit your preferences. The JBL headphones lineup includes in-ear, on-ear, and over-ear options, each designed with precision and attention to detail. These headphones boast impressive sound clarity, deep bass, and immersive audio experiences. They are also equipped with features like noise cancellation and Bluetooth connectivity, ensuring a seamless and uninterrupted listening experience.
JBL is also known for its portable speakers that deliver powerful audio in a compact and portable form factor. The JBL portable speaker range includes models like the JBL Flip, Charge, and Pulse, each offering distinct features and capabilities. These speakers are designed to provide a 360-degree sound experience, filling the room with rich, detailed audio. They are often equipped with waterproof and rugged features, making them ideal companions for outdoor adventures and parties.
For those seeking a more immersive audio experience at home, JBL offers a range of home audio systems. These systems include soundbars, home theater systems, and wireless speakers that can elevate your entertainment setup. JBL soundbars are designed to enhance your TV viewing experience by delivering cinematic sound quality. They often come with built-in Dolby Atmos and support for various audio formats, providing a truly immersive audio experience. JBL home theater systems, on the other hand, offer a complete audio setup with multiple speakers and a powerful subwoofer, allowing you to recreate the thrill of a movie theater in the comfort of your own home.
In addition to headphones, portable speakers, and home audio systems, JBL also produces a range of other music gadgets. JBL's wireless earbuds, such as the JBL Free and JBL Reflect series, provide a truly wireless listening experience with exceptional sound quality and comfort. These earbuds often come with features like touch controls, voice assistant support, and long battery life, making them perfect for workouts, commuting, and everyday use.
JBL is committed to staying at the forefront of audio technology, and as a result, many of their music gadgets come equipped with smart features and integration. JBL products often have Bluetooth connectivity, allowing for wireless audio streaming from smartphones, tablets, and other devices. Some models also offer voice assistant integration, enabling hands-free control and access to a wide range of music streaming services.
Furthermore, JBL has developed its own companion app, JBL Connect, which enhances the user experience by providing additional customization options and features. Through the app, users can connect multiple JBL speakers for a synchronized, multi-room audio experience, adjust EQ settings, and even personalize the LED light shows on certain speaker models.
In conclusion, JBL is a leading brand in the world of music gadgets, offering a diverse range of products that cater to different needs and preferences. Whether you're looking for headphones, portable speakers, home audio systems, or wireless earbuds, JBL has you covered. With their commitment to innovation, exceptional sound quality, and user-friendly features, JBL music gadgets continue to be a popular choice among music lovers worldwide.
CLICK BELOW TO BUY SOME EXCITING JBL GADGETS ON AMAZON
JBL Wave Buds in-Ear Earbuds (TWS) with Mic, App for Customized Extra Bass EQ, 32 Hours Battery and Quick Charge, IP54 Water & Dust Resistance, Ambient Aware & Talk-Thru, Google FastPair (Black)
JLab Go Air Pop True Wireless Bluetooth Earbuds + Charging Case Dual Connect Ipx4 Sweat Resistance Bluetooth 5.1 Connection 3 Eq Sound Settings Signature, Balanced, Bass Boost Small/Medium Teal
JBL Tune 230NC TWS, Active Noise Cancellation Earbuds with Mic, Massive 40 Hrs Playtime with Speed Charge, Adjustable EQ APP, 4Mics for Perfect Calls, Google Fast Pair, Bluetooth 5.2 (Black)
JBL Wave Buds in-Ear Earbuds (TWS) with Mic, App for Customized Extra Bass EQ, 32 Hours Battery and Quick Charge, IP54 Water & Dust Resistance, Ambient Aware & Talk-Thru, Google FastPair (Mint)
JBL Wave 200 True Wireless In Ear Earbuds with Mic, 20 Hours Playtime, Deep Bass Sound, Dual Connect Technology, Quick Charge, Comfort Fit Ergonomic Design, Voice Assistant Support for Mobiles (Black)
JBL Wave Beam in-Ear Earbuds (TWS) with Mic, App for Customized Extra Bass EQ, 32 Hours Battery and Quick Charge, IP54 Water & Dust Resistance, Ambient Aware & Talk-Thru, Google FastPair (Black)
JBL Live Pro 2 TWS|True Adaptive Noise Cancellation Bluetooth In Ear Earbuds|Upto 40Hrs Playtime|Adjust EQ for Extra Bass|6 Mics for Crystal Clear Calls|Dual Pairing|Qi Compatible|Built-in Alexa(Blue)
JBL C115 True Wireless in Ear Earbuds with Mic, Jumbo 21 Hours Playtime with Quick Charge, True Bass, Dual Connect, Bluetooth 5.0, Type C and Voice Assistant Support for Mobile Phones (Black)
About the Creator
CONTET CREATOR AFLLIATE MARKETER!!
Do Buy Our CUSTOM ANIME TSHIRTS POSTED IN OUR STORY, and WE ALSO BRING YOU GREAT DISCOUNTS OF VARIOUS PRODUCTS
Reader insights
Be the first to share your insights about this piece.
Add your insights