How to Stop Time: A 28-Minute Playlist Story
These revitalizing sounds saved me from sitting on cruise control and regaining the controller over my time. And how you should listen to them.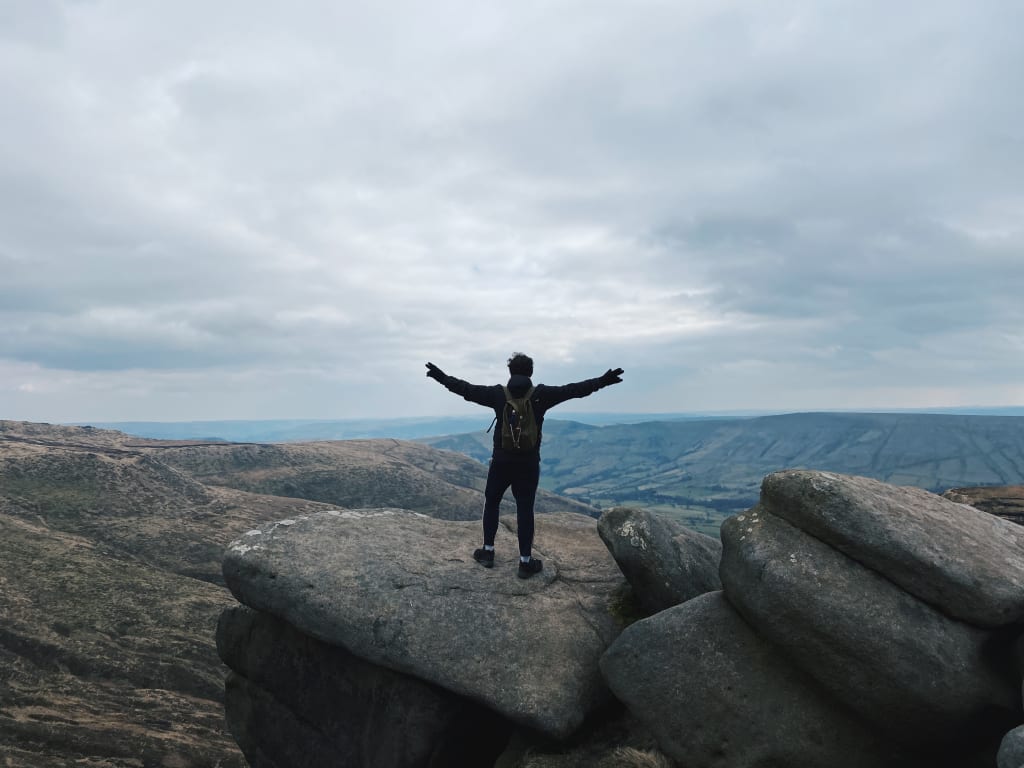 Taking a beat, to stop time.
The Story
Time has been escaping me recently. It's noisy out there. Diaries to fill, deadlines to meet, duties to fulfill. I feel like I sometimes blink, and an entire day has just been lost in my to-do-list.
I don't want my life to be like this anymore. I want to stop time.
Now, I have a deep connection with music. I'm a musician. Growing up music has been integrated into our daily routine. It's natural for one of us to pick up a guitar and start bursting out into song, or heavy discussions about new bands, or spontaneously booking a gig for that night. But even if you don't have that connection with music, please don't underestimate its power.
I didn't seek a zen playlist. It found me.
I started to collect songs through Shazam, or the radio, or in the background of movies, that had a profound feeling of stillness.
Alongside my 10-minute meditation with Tamara Levitt on the Calm app. I then indulge in my time, the emphasis on 'my' – it's completly yours, with just thirty minutes not being given to anyone but you. You deserve this.
Nowhere to be, nothing to do, nothing to achieve. Just listen.
Do I really listen to the same playlist every single day? And the answer is yes! But of course, feel free to play around, change out some songs. Maybe even make your own.
I book out these 8 songs every day to soak in the sounds, and my mind does the rest. Time does slow. My day feels less chaotic. I can ground myself more at the moment because I've taken some time for my soul to sit for a beat.
How to Listen
I have been listening to music all wrong for a while. I've been listening to music in the background whilst working through a project, or in the car whilst I race from one appointment to the next. This doesn't stop time; this doesn't calm your soul.
I want you to do absolutely nothing but listen to this playlist.
And what is nothing exactly? How should we sit? Where should we listen? Should we close our eyes?
There are no answers for these. You can sit in your bed, or in your garden, with your eyes open or closed. Pace around if you feel like it – sometimes I do. But don't scroll through your emails or Instagram at the same time. Don't also try to reach some kind of zen state. Don't try to do anything.
Instead, just listen through this 28-minute journey of calm and self-love. I promise you taking just that half-hour step back to listen will reap lustrous rewards.
I feel and clarify my thoughts. But most importantly, I stop time.
Why These Sounds
Each of the eight songs on the below playlist invokes a feeling of peace in a different way. I carefully constructed the order of the playlist to journey a feeling so that I am truly present, and not on autopilot as time passes me by.
The playlist starts with the impeccable vocals from Novo Amor that dream and drift and flow as I settle. Contrasting with the epic ending from Jonsi's 'Grow Will Tall' that expels inspiration deep into my soul.
Today, I'm ready.
Gleam of the Headlights by Steven Mudd is a personal highlight. It sits around 10 minutes into the playlist and as soon as the piano starts, something clicks. I feel lighter and heavier both at the same time. I feel inspired but also at peace. I relish in every second of the piece that runs just over two minutes long. This is followed by Lava by Eliza which is the definition of a mood. I feel like I can smell the sound on an inhale. Almost a high.
These songs work for me, and I hope they work for you in your quest to stop the clock. One of the most terrifying thoughts for me is to imagine my entire life has passed me by without truly relishing in the present moment. And all of those feelings are what life is truly about. We feel. But we can't feel in a daze. And the worst part is, I've been aware of it happening and just letting life take me away without halting the breaks to take a moment to reflect and feel.
Here is my playlist to stop time, maybe this will become yours, or maybe you can invent your own playlist to stop time:
A Shameless Plug
I am a musician myself and if you are on the hunt for my music, I have new releases both as a solo artist (if you like chill-pop and summer sounds) and with my band 'China Moon' (if you like rock-alternative hits with bags of empowerment). Feel free to take a gander at my work:
playlist
Hello...
I am a writer, actor, and singer/songwriter from Manchester, UK.
Catch up with me on the socials...
instagram.com/johnjjst
twitter.com/johnjjst