How to Celebrate Valentine's Day at Your Grandfather's Deathbed
And learn to actually love February 14th
Step One: Answer the Call
Take the red eye on Friday night (post eye surgery – so a true red eye, red eye) to Boston from San Diego to visit your dying grandfather.
Your mother calls around 2pm and says you should come. It's best you come right away. He might not be their Monday.
You throw clothes in a carryon, dump coffee down your throat, surf Southwest, Delta, American, United. Cringe at the exorbitant prices for a last-minute fare. Book anyway. And you go.
Step Two: Pump up the Jams
There's a layover in Seattle and it's bone cold and raining/hailing. The plane takes 2 hours to de-ice and you can barely hold your eyes open. You scroll through Instagram and curate a playlist to download for the flight.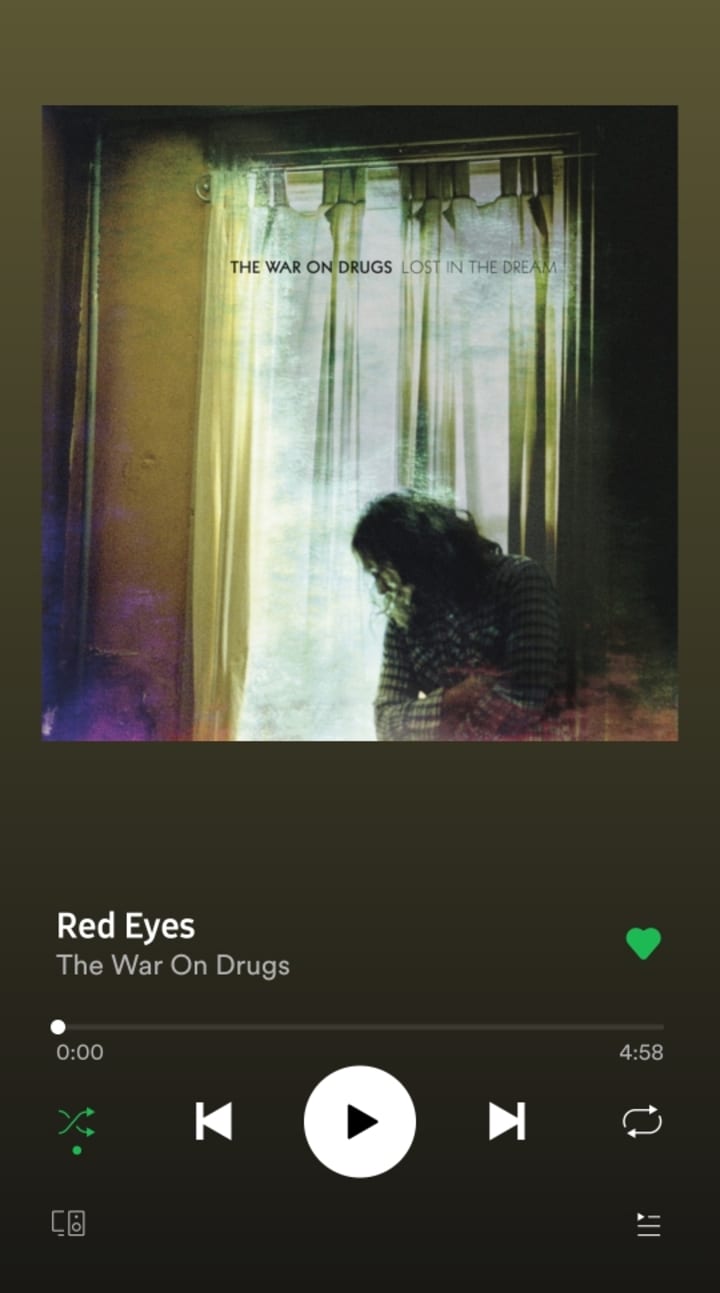 You love themes.
Oh man, you really love themes.
The flight gets into Boston at 7am local time and your mom picks you up at the airport. You didn't sleep and you're delirious, but the snow is captivating and such a relief from palm trees and sand.
Step Three: Wash Away the Day
You need some shower music. Nothing too extreme, lest your grandmother-in-law (is that a thing?) is jarred by your west coast millennial nonsense in her time of grief. Something mellow. Something chill.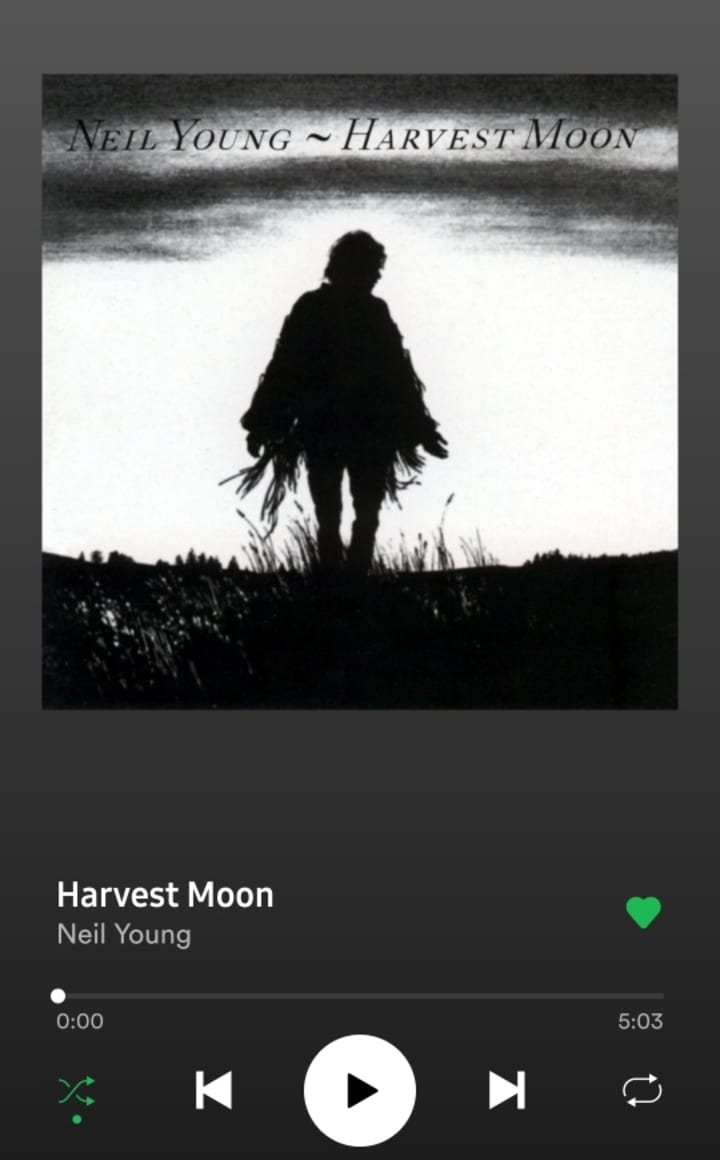 A classic. And no morbid undertones. But you need a longer shower.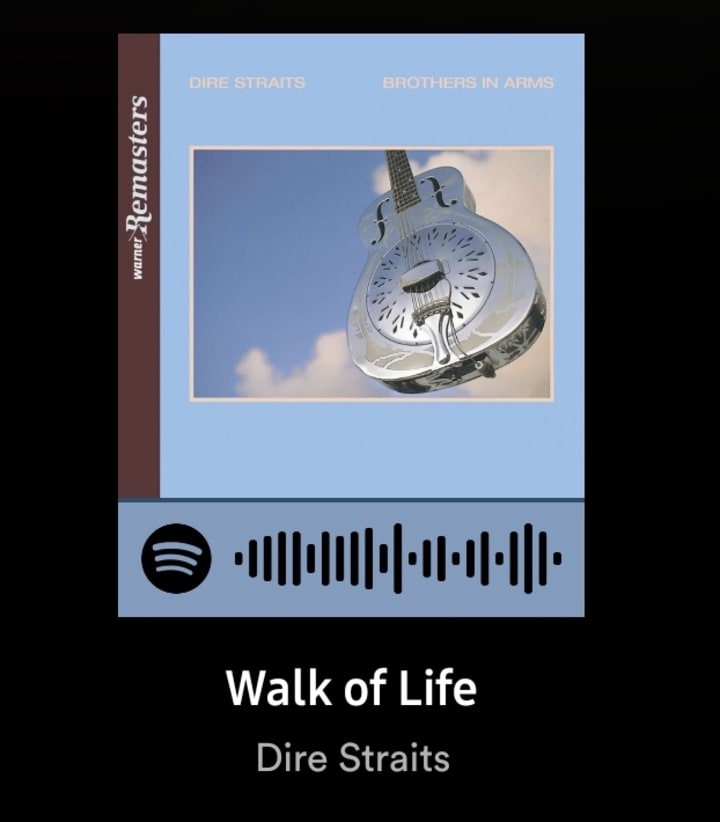 Someone needs to lighten the mood.
Mom makes chicken noodle soup and the women take turns attempting to alternately slip morphine and jello down grandpa's throat. He doesn't like the jello. He hasn't eaten in over a week. Your mom is misty-eyed but characteristically optimistic. You don't know if you're important enough to be a part of this inner sanctum.
Step Four: Party Like There's No Tomorrow
The family gets rowdy after 2 bottles of chardonnay and puts on some CDs. Everyone raids grandpa's closet and selects one of his oversized flannels to dance around in. You lay claim to a striking red and yellow plaid with a missing center button.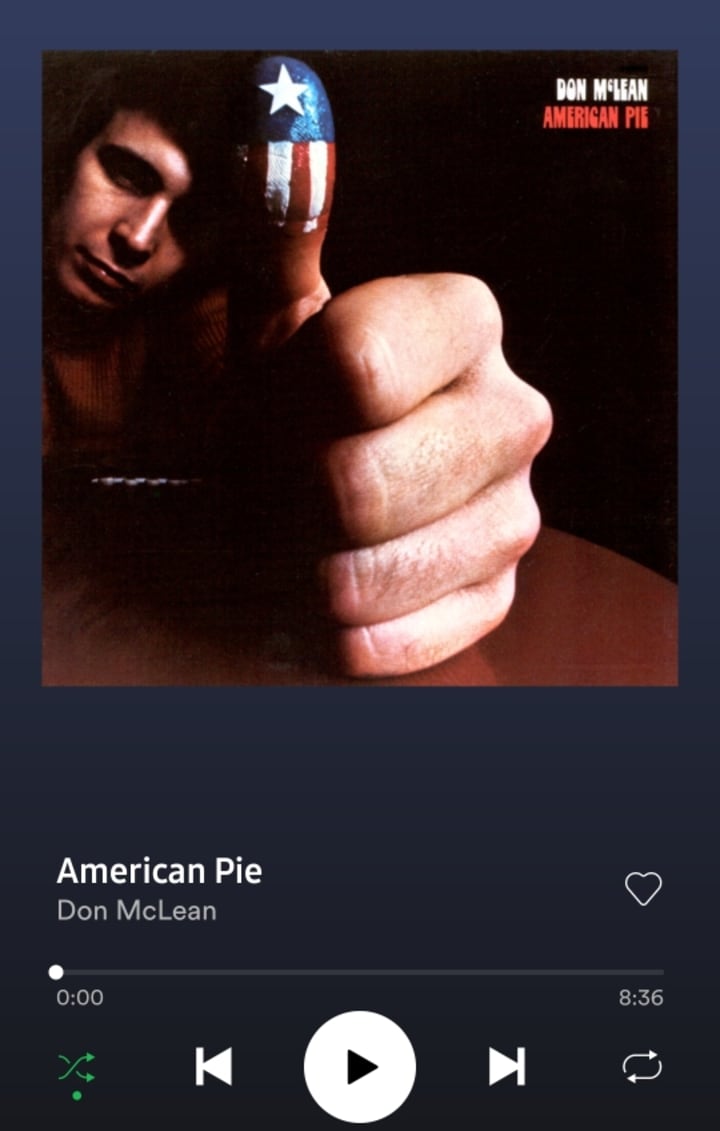 And we were singing – bye, bye Miss American Pie
You laugh in spite of yourself. Grandpa's eyes are wide open and he's mouthing the words. You forget to be melancholy and the snow starts to fall over the lake out back. You squeeze your mom's hand and she smiles at you as you bring the house down.
Step Five: Honor Thy Father
You wake up on Sunday, Valentine's Day, and the world has ceased turning. The time change combined with the red eye, too much wine, and a metric ton of coffee has left you in an out-of-body fog and you ghost down the stairs to check on Grandpa.
There's a line for the Keurig and your west coast aunt is frying up bacon. Your east coast aunt is playing with grandpa's beloved dog and side eyeing her sister slaving over the stove. Your mom is saying rosary over the bed, eyes closed with one hand resting on Grandpa's shoulder. You remember she went to catholic school growing up, though she hasn't practiced since she left Massachusetts 35 years ago.
You queue up songs on Spotify from your ordinary Valentine's playlist.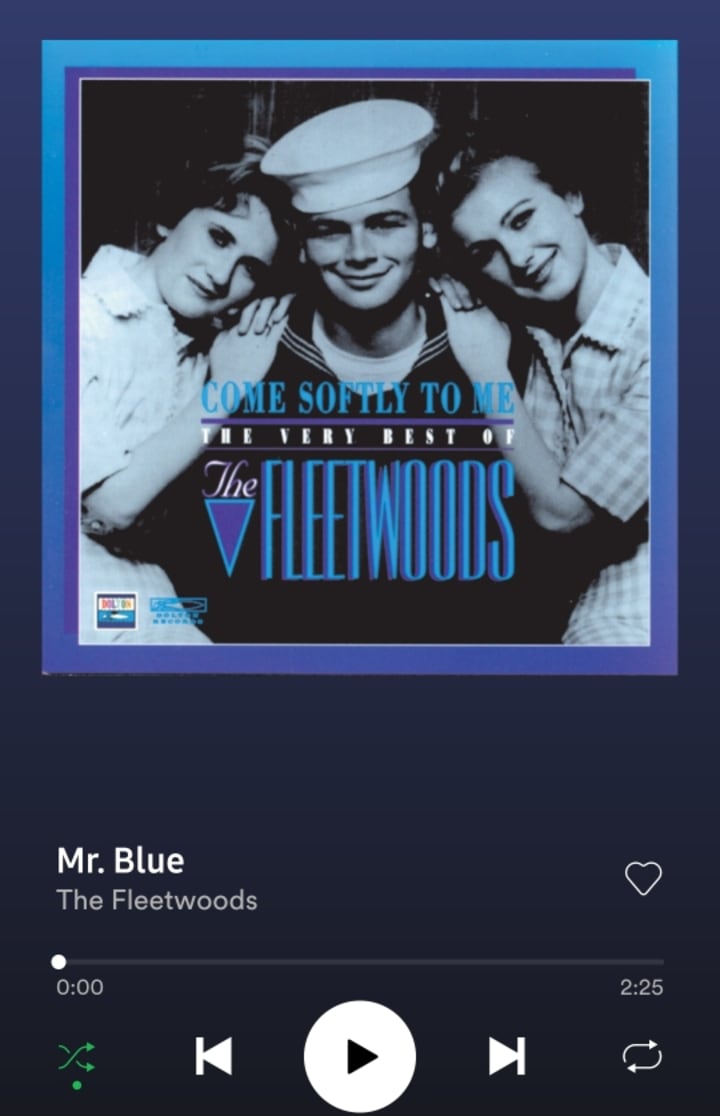 The doo wops always get you. Your mom smiles and says the Fleetwoods were your grandfather's favorite. How do you even know them?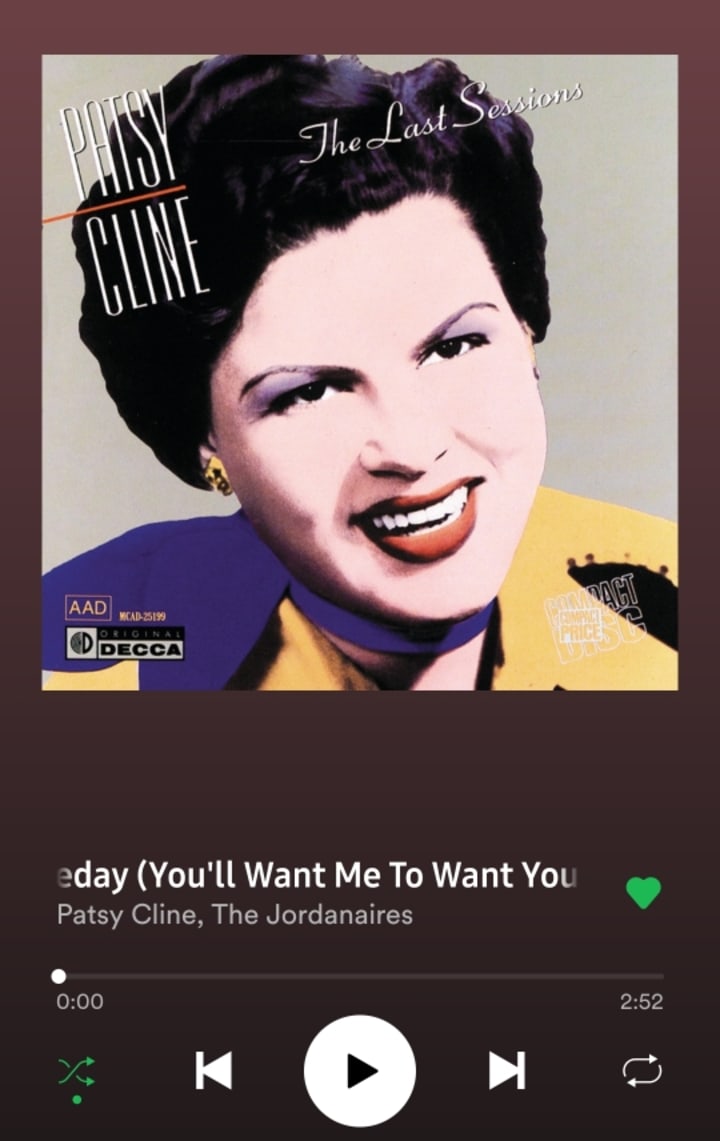 Someday (You'll Want me to Want You) – Patsy Cline
Your grandfather's eyes open. His wife begins to sing along.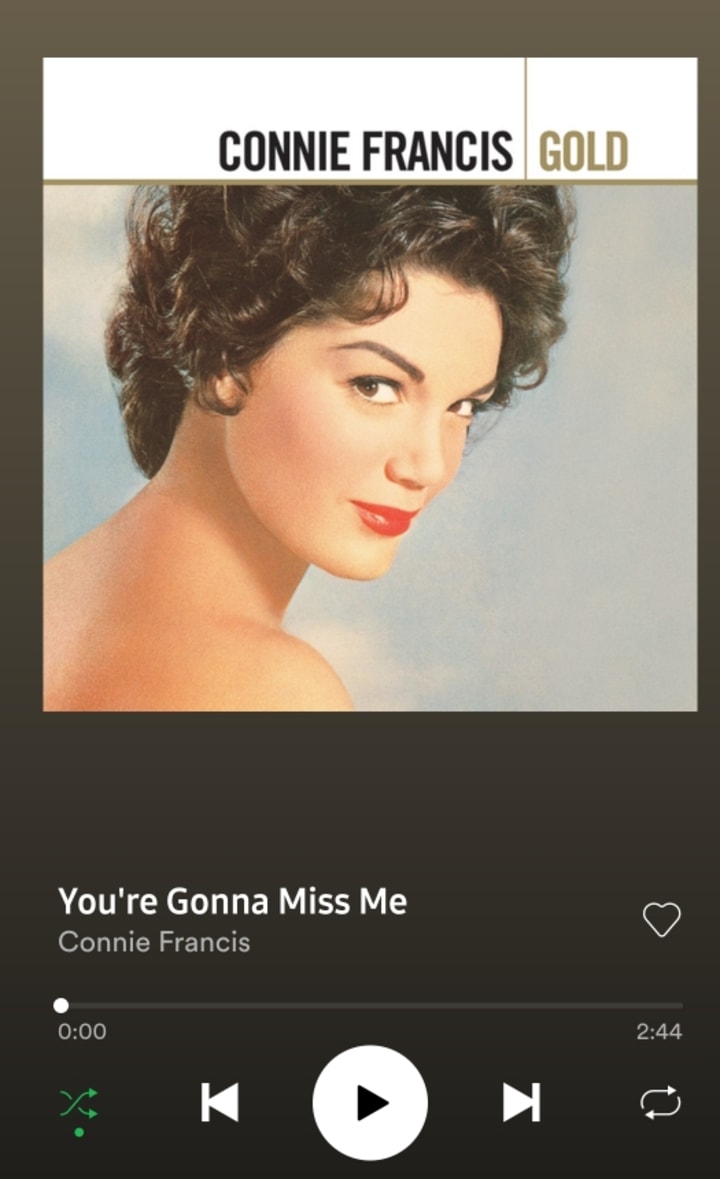 You're Gonna Miss Me – Connie Francis
Five bodies sway to 50s Americana nostalgia and you rub your fingers against grandpa's warm papery skin.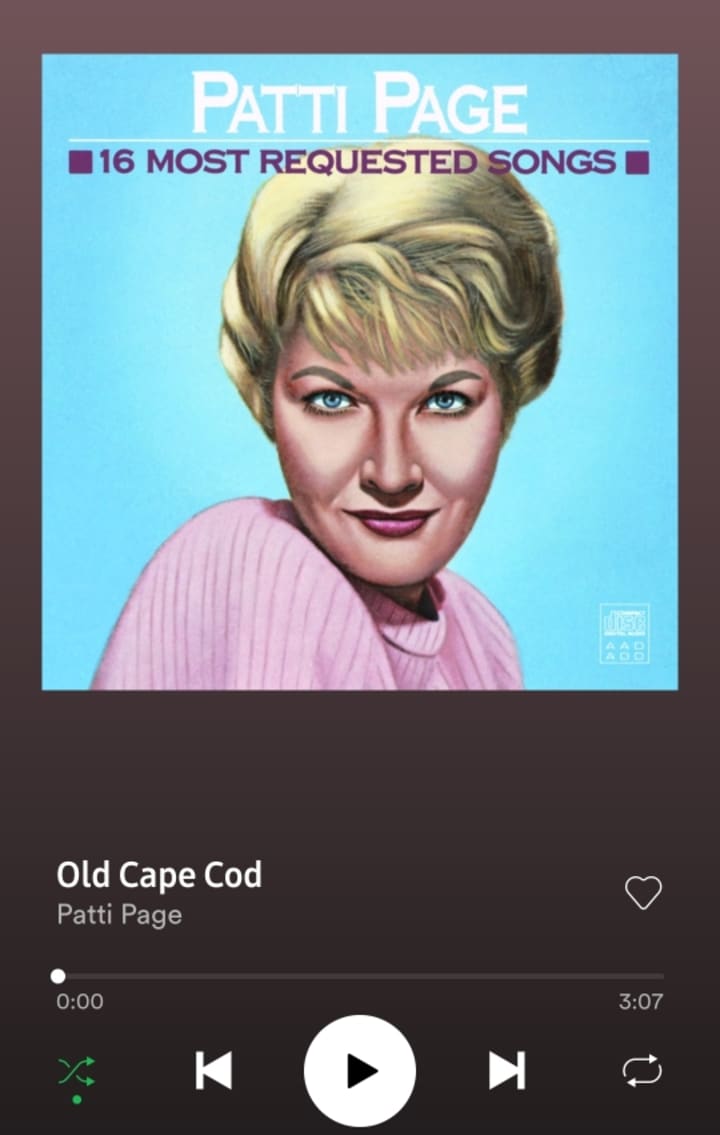 Your mother informs you Grandpa had a place on Cape Cod for twenty years.
You get a notification your flight home tomorrow has been cancelled due to a severe storm. Snow begins to fall over the lake again and you keep building the Spotify playlist.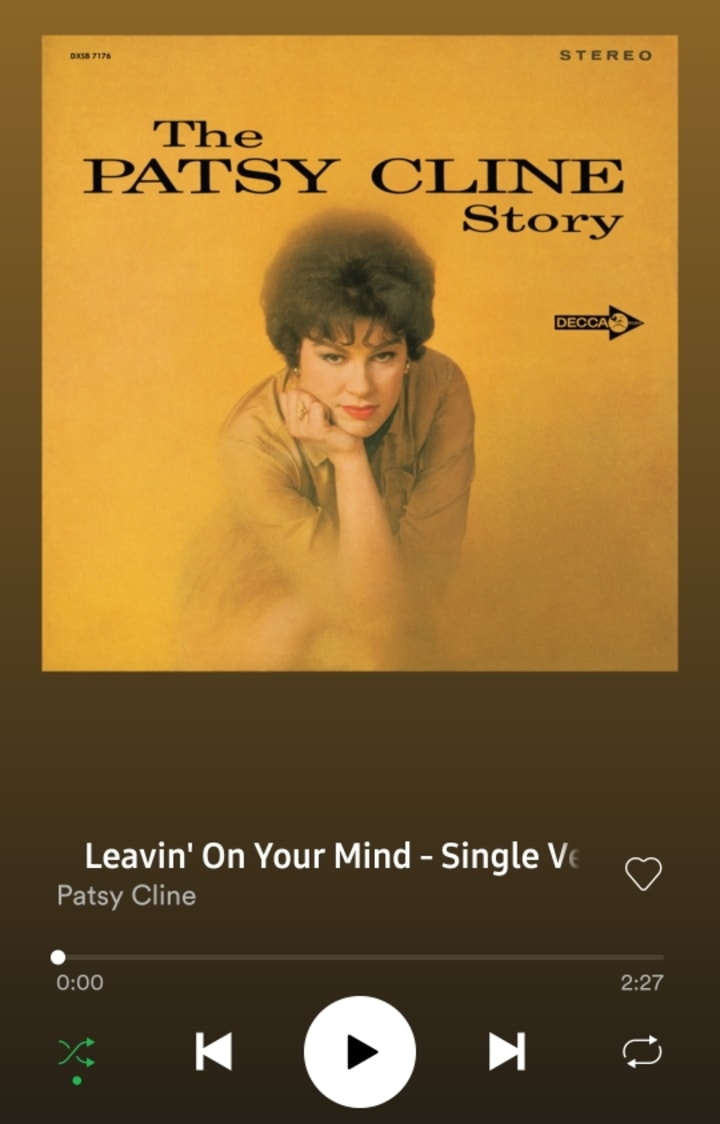 Leavin' on Your Mind – Patsy Cline
Don't leave me here in a world filled with dreams that might have been.
But there are no dreams that have not been realized for Grandpa. He was a man that made things happen. An army vet and father of 3 before he turned 21. A former milkman turned IBM salesman who retired and became the CEO of a non-profit organization that trained service dogs for children and veterans. His love of motorcycles was iconic and as your digging through items in the attic you come across a Carhartt jacket with Harley Davidson regalia on both shoulders. Grandpa was always pretty damn cool and he was leaving on a high note.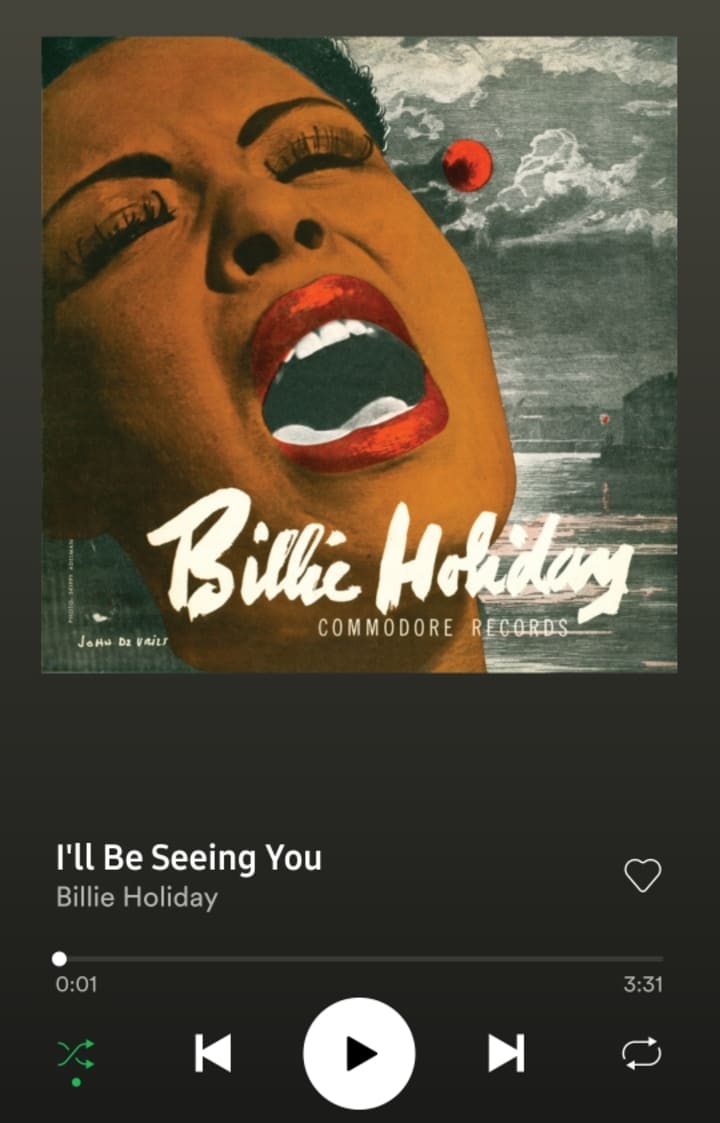 I'll Be Seeing You – Billie Holiday
I'll find you in the morning sun. And when the night is new, I'll be looking at the moon, but I'll be seeing you.
Angels have come to guide Grandpa home. His eyes linger in the corner of the ceiling and occasionally he reaches a hand up towards them. Your aunt places a delicate hand on his shoulder and tells him not to be afraid. It'll be ok. They're here to show him the way.
The house is so alive with the women bustling around, making preparations, battling airline phone trees. There is music and SNL skits played on iPhones, and loaves and loaves of banana bread going in and out of the oven. There are frequent calls from the Home Health Aide whom everyone loves and sends home with her own loaf of bread.
Everyone takes turns walking Nicki, the aging Labrador retriever that flunked out of the service dog program for having too many allergies. You feed her scraps of ham under the table and she curls up on the rug in the living room, never taking her eyes off Grandpa.
Step Six: Bask in a Different Kind of Love
Valentine's Day is not your favorite holiday. You've been single for a long time and your plans normally involve a bottle of red, an entire Greek-style pizza, and re-runs of Arrested Development on your laptop. But this year, gathered round your grandpa's in-home hospital bed with your family and a playlist of 50s bops, you finally feel an appreciation for the Hallmark-Hawked Holiday. This is what February 14th is all about.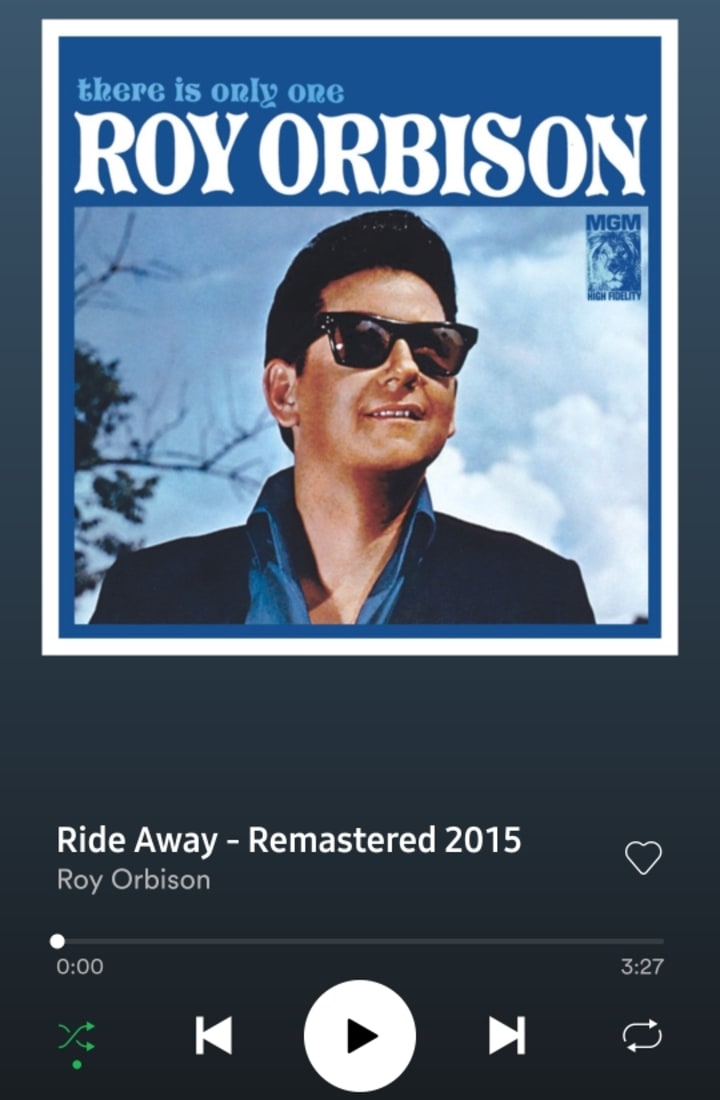 Ride away, ride away. From tears and sorrow, like there's no tomorrow. Tonight I'll ride away.