How Country Music Influenced the Love of a Family
Simple tunes matched life's circumstances to create a meaningful and memorable childhood.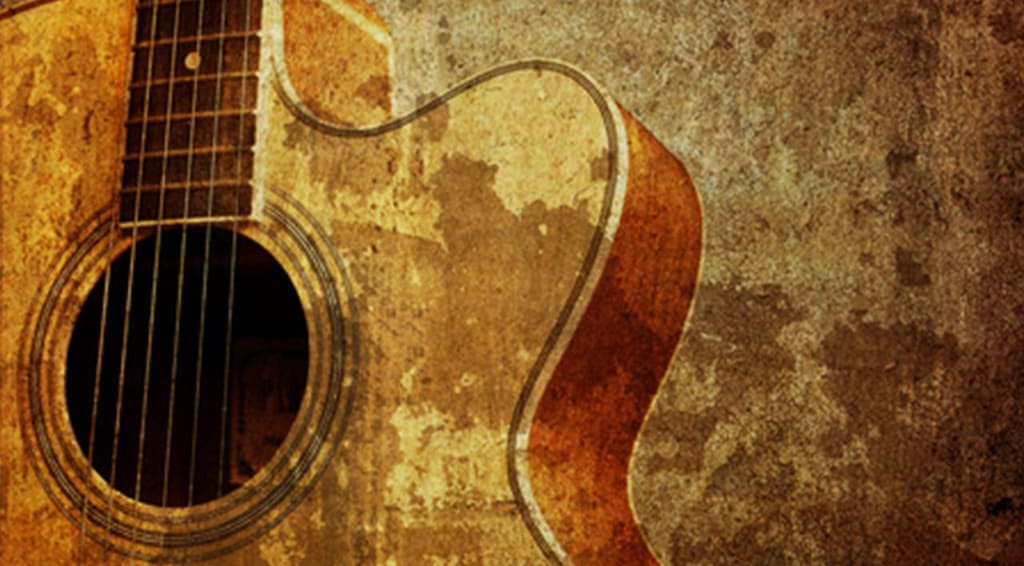 If you grew up with country music blaring from your radio, you know that, no matter how old you are, those old songs can evoke some mighty pleasant memories. Sometimes, they seem to coincide with events that happened in your own life.
Such was the case in the Hinson household.
Everybody in the little town of Pineville, NC, knew my parents were simple folks who loved good country music. My brothers and I would be awakened every morning to the music of Ernest Tubb, Hank Snow, and others coming from the little plastic radio on top of our refrigerator. Accompanied by the aroma of sizzling bacon and coffee perking, it made "waking up" more enjoyable.
Of course, everybody has a favorite country song, and my dad was no exception. When he'd hear Stuart Hamblen singing, "This Ole House," he'd always go over to that radio and turn the volume up. He'd practically built that old house from the bottom up in 1949, and that tune seemed to be his anthem.
Daddy had his own one-man business repairing well pumps and, one day in 1963, WKTC broke tradition and played a folk song called "Prime The Pump (Desert Pete)." He'd nod along with that tune, because it seemed to fit his business, and his beliefs, perfectly.
Years passed and, among all the country songs that wafted through the house, he and mama found one that they just fell in love with. It was the story of a couple who, through experiences with their young children, shared the importance of "Sowin' Love." They wouldn't tell any of us more about the song; of course, we were all grown up, married and had children of our own by then. Shortly after the release of that song, Daddy was diagnosed with terminal lung cancer and, as his time drew nearer, he found a new favorite—one that seemed to soothe him: a new rendition of his first favorite, "This Ole House," but done by The Statler Brothers. As he and mama would listen to it, she would shed tears, knowing that he was "getting ready to meet the saints."
In August of 1990, my hero passed away. After his funeral, and spending some time with mama and my siblings, I went back to our house next door, where my wife was watching our two young sons. Seeing me walking back through the kitchen window, my youngest boy turned the radio on; he'd hoped it would lift my spirits a bit.
But when I walked in, all I could hear was the last verse of George Strait's now-classic, "Love Without End, Amen." I started getting goosebumps as a few tears welled up in my eyes.
Later that evening, I was listening to WTDR radio when the DJ said "This is Paul Overstreet and 'Sowin' Love'." Since our radio was part of a boom-box, I slipped in a cassette tape to record it as the song was being played. If my parents' mystery tune was about to be revealed, I wanted a copy of it!
By the end of that song, tears were flowing down my face. Overstreet didn't know it, but he had described exact events from my life; in fact, I could almost smell the clods of dirt in daddy's garden and hear that old Singer sewing machine going as mama talked to us.
It's been 28 years since Daddy went to meet the Lord; Mama joined him in 1999. In '94, I moved to a little country town called Ashland, Kentucky, where I watched my sons grow up to be strong, hard-working Navy veterans. And country music still wafts through my little house today. Listening to the radio, I hear so many new acts who do so much justice to the music—but, sometimes, a DJ will play an "oldie" that'll remind me of those wonderful days growing up in that little Hinson household.
Though I'm a busy record promoter and press agent, that music plays in the background 24/7.
But, when the next song they play is Paul Overstreet's "Sowin' Love," everything stops for three minutes, forty-seven seconds. Hands off the laptop and head bowed, I sit and listen with my eyes closed. In seconds, they're full of tears as I silently offer up a prayer that God will, once again, touch the American family; that they'll be blessed by either having or being parents that are "Sowin' Love."
humanity
About the author
Chuck Hinson is a freelance writer, entertainment publicist, blogger and record promoter.
Reader insights
Be the first to share your insights about this piece.
Add your insights