How Bradley Cooper Prepared to Sing with Gaga
The Preparation That Went Into the 2018 Hit 'A Star Is Born'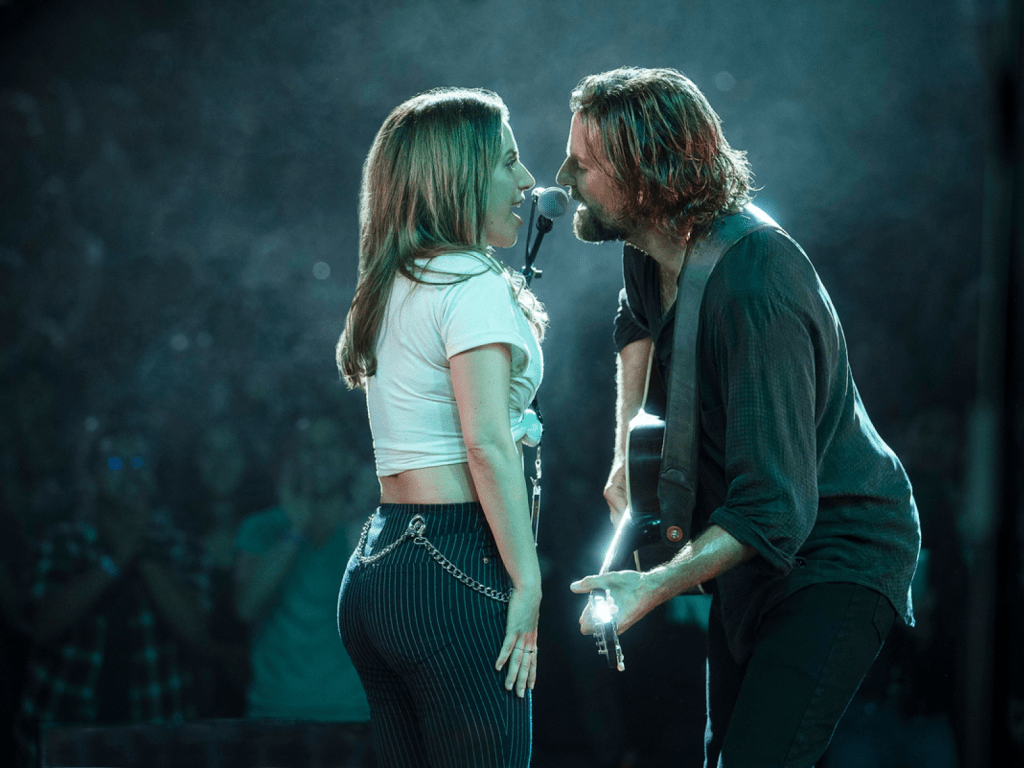 A Star is Born has become one of the biggest hits of 2018, with nominations for five Golden Globe Awards and seven Academy Awards, winning for best song "Shallow" written by Lady Gaga. Bradley Cooper was especially captivating in the film, breaking from any comedic portrayal and playing an incredibly talented, but very troubled and tortured musician. One of the talents that he demonstrated most people weren't aware of before the movie (besides his directing) was his ability to sing. Though having some obvious raw talent, Bradley Cooper went through extensive preparations before he considered himself ready to sing with the famous Lady Gaga.
Vocal Coaching
The most obvious, and arguably the most important task that Bradley did was work closely with a voice coach. He went into this project not knowing anything about singing technically. He relied on musicians and singers (like Gaga herself) to help him along the way. He worked not only on his singing voice, but also the speaking voice he used for his character of Jackson Maine because he wanted a deeper, more southern-sounding tone to his voice that matched the rock star. Bradley said that, "Your voice is everything as an actor, and if you're not connected to your voice, it's over," which I believe goes double for singers. This is why vocal coaching is so necessary. The voice you portray is not your own, it's that of the character you're playing.
Bradley Cooper took a whopping 18-months of vocal training to be able to sing for the movie, as well as six months of piano and guitar lessons to make his musician persona real. Rebeca Rapoport-Cole is an experienced actor and a vocal coach in NYC. She says that this training is typical when actors or singers are "truly as dedicated to their craft as they should be because they want their singing to be as authentic as their character." Lady Gaga herself wanted all of the singing within the movie to be done live for two reasons. She didn't like lip-synching to pre-recorded tracks, and she wanted the musicians that both she and Bradley played to be as raw and authentic as possible.
Exercise
Voice work does not just require working solely with your vocal cords. The physical ability also comes into play, or more importantly, your physical health. Bradley exercised his body first thing in the morning daily which in turn added to the exercise he placed on his voice when he practiced with his coached or worked with Gaga on scenes. When he first started utilizing the gravelly, dark voice of Jackson Maine he said that it hurt him, because he could only accomplish it being hunched over and putting stress on his jaw and throat by pushing. So, he really had to practice to make it second nature. He wanted the voice to be down a full octave from his own. Not only was he changing his voice, but he also said he knew that he had to change everything about himself—his mannerisms, stance, walk, etc. This is where physicality comes in, and this takes a lot of practice to accomplish.
Overcoming Stage Fright
Stage fright is real even for seasoned actors and singers, and singing in front of an audience can be terrifying. Bradley was no exception to having stage fright. He noted that it was easier to lose your breathing when singing when nervous and run yourself out of breath, making the notes that much more difficult to sing. The other thing that was scary for him was forgetting the lyrics due to the nerves. Knowing the camera was going to be rolling gave an extra added sense of stage fright, and it almost kept him from singing live.
The musicians he worked with helped him overcome this. They actually performed at real venues in front of large audiences so that Bradley could feel familiar with it, and better match his character's persona. The times that he performed live in front of these large audiences were recorded as part of the film as well.
Studying Other Actors/Singers
Bradley knew the sound he wanted Jackson to have, both with speaking and singing. For the speaking part, he studied the voice of the famous actor Sam Elliot, who coincidentally plays his older brother in the film. He said that Sam had a good southern dialect that wasn't "too southern." So, it was sort of a hybrid, which is exactly the tone he wanted for Jackson. Singing-wise, he studied the likes of Eddie Vedder (Pearl Jam) to accomplish the feel of a seasoned singer.
Practice, Practice, Practice
It's already been mentioned that Bradley worked for 18 months with a voice coach for his dialect, sound, and singing voice. Digging deeper into the work that it took him, NPR notes that Bradley listened to tapes for hours, developing a whole series of exercises for his voice, and then meeting to practice four hours a day, five days a week. He worked with the musicians that helped him for hours upon hours, to master the sound for singing live. HIs entire schedule was strictly mapped out for the entire day for months for him to dedicate hours to different things that included working out, guitar/piano lessons, singing lessons, dialect coaching throughout the day. Songwriting was also part of his practice.
It is clear that Bradley dedicated himself to this film, putting in a lot of work for himself to transform into Jackson Maine. Since the pre-production of the film, from start to finish, it took around four years to complete. Bradley had the gift of time to allow him numerous hours to put into each aspect of his character and reach the desired results he wanted to achieve. All of the hard work paid off for him, as Lady Gaga was "blown away" by his talented voice, since he sings with all his being, much like herself. This paved the way for what has become an incredible, real, raw and soulful movie that has touched the hearts of many.
movie review

Donna Maurer
Donna is a hustling freelance writer who spends her time writing about everything from the music industry to the latest beauty and wellness trends. She contributes to numerous blogs and enjoys sharing insights from her own life experiences.
See all posts by Donna Maurer →