Holiday Music for that Holiday Magic
favorite holiday songs from mysoundMusic's favorite unsigned artist.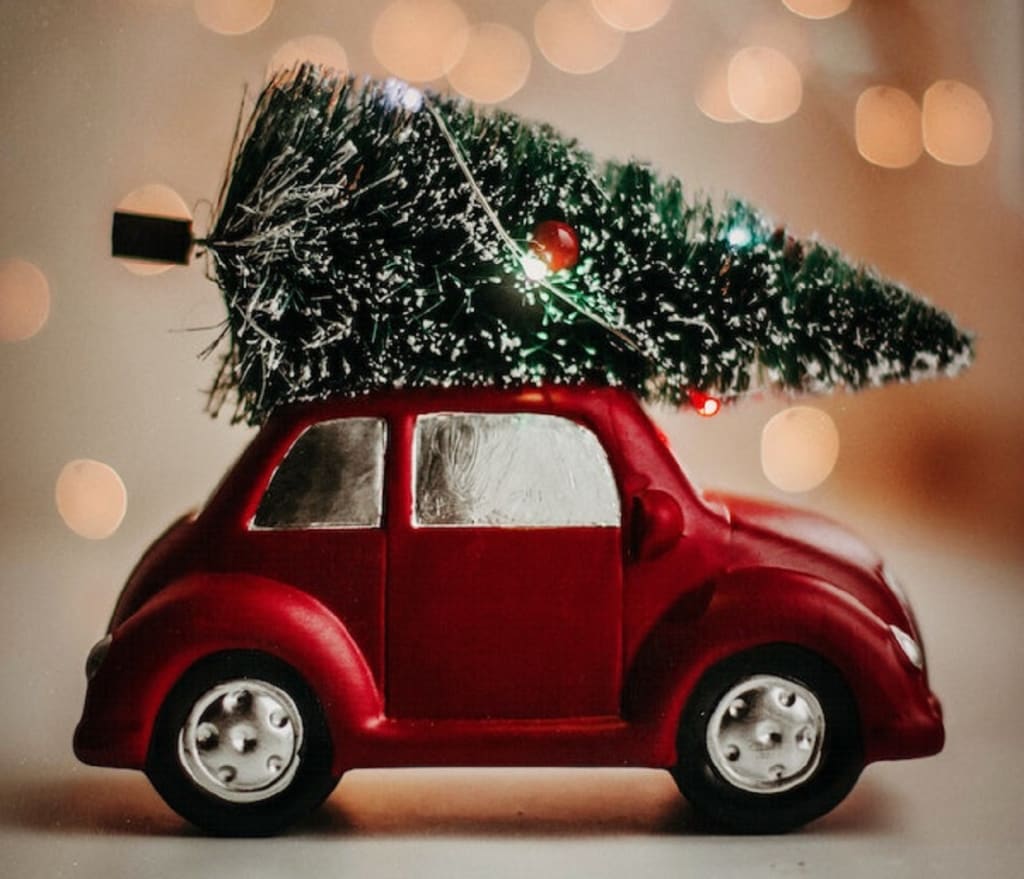 Holiday Music Can Make You Healthier
It's the most wonderful time of the year—to reap the health benefits of your favorite holiday music. Studies show that listening to music has all kinds of positive effects on your body and mind, and your favorite holiday music can be especially beneficial during what is often a busy, stressful time.
Here are four ways listening to holiday music can make you healthier:
Holiday music can improve your mood
Holiday music is good for your memory
Holiday music can decrease stress levels
Holiday music can even reduce pain
on so, with the above in mind ....
mysoundMusic has the put together a wonderful seasonal playlist ready for your listening pleasure. Sit back, relax and enjoy the holiday.

Below is a sneak peek of only a handful of talented musicans. Please consider giving a small gift of a listen, a like and/or a share to show some support to the all the artist in our playlist above.
Christmas would not be Xmas without a listen to this song, which Dr. Demento called "a Christmas classic". I give you Celtic Elvis at their irreverent best. [Groover bio]

Santa Can You Make It Rain
Brianna
Santa Can You Make It Rain also expertly combines holiday elements in its lyricism with beats from modern pop, making it a worthy holiday anthem for fans. Brianna's powerful vocal runs hold their own in a range that singers such as Mariah Carey, Ariana Grande and others normally dominate. Her chorus gives a jingle that invites listeners to dance, sing along, or both. [hiphopsince1987.com]
Christmas Time at Last
Seryn
Indie-folk band Seryn is based in Nashville, TN. Seryn creates music as an exploration of what is good and beautiful in humanity. There 5 song EP, Christmas Time at Last, is now available on most major platforms.

Christmas Valentine
Camilla Moberg
I am a huge Camilla Moberg fan. Here is the official video for Camilla Moberg - Christmas Valentine.

The Joy of Christmas
Krystin Hernandez
This wonderful 10 song Christmas album by Krystin Hernandez is one of by favorites.

A certified banger to get you in the holiday spirit - this is "DOM's Carol"!

Christmas is one of the most anticipated holidays of the year, and Cing has released a new song called "Christmas Morning" to help get people in the mood. One of my favorites.

This song is a quirky and upbeat look at one of those Christmas traditions, we all love to hate … no not Brussel Sprouts but more that fashionable item of clothing which always makes an appearance at this time of year, yes you guessed it … the Christmas sweater. [santaradio.co.uk]

Hisyde does it again with "Cold X-Mas"! The blazing new Holiday R&B/Soul single, that pronounces his wide range of artistry and ballads to fill al the boxes, as the soulful artist weaves, funk & trap into a holiday festivity, but with an infusion of smooth R&B groove to have anyone vibing and on the dance floor. [YouTube Note]

Special Time O' Year
Surface 2 Ear Band
Surface 2 Ear Band's new Christmas Instrumental "Special Time O' Year" is out today. Available wherever you get your music! Happy Holidays!

Giving It up for Hanukkah
As a young boy, I've always dreamed of helping Hannukah achieve equal billing to Christmas. This original Hanukkah song and video was created for all those who might feel a bit overlooked during the Holiday season.

Sandy Christmas (Original score)
In addition to her growth as an artist, SMITH is an accomplished multi-genre writer/producer.

mysoundMusic .....
Warmest wishes for a joyous holiday season and a happy New Year! May peace, love, and prosperity follow you always. May the magic of the holidays fill your heart with peace and happiness. Wishing you a joyous holiday season! I'm sending my warmest holiday wishes your way.
Reader insights
Be the first to share your insights about this piece.
Add your insights