Health Benefits of Playing the Drums
Drumming your way to better health might seem unreal, but you might be surprised. Studies suggest that there are serious health benefits of playing the drums.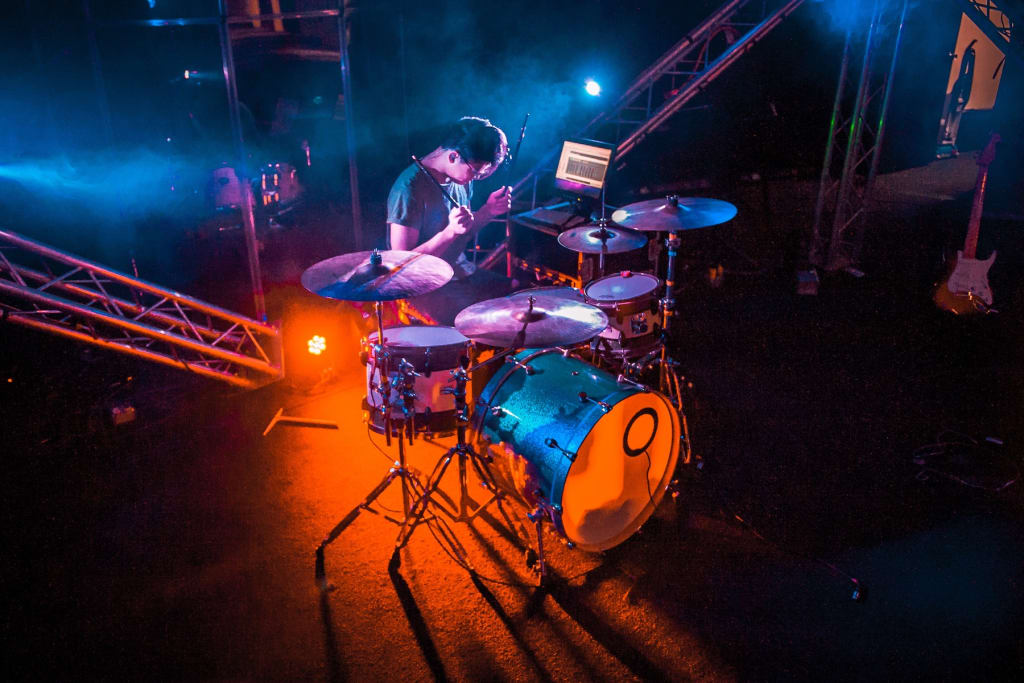 Drums are one of the oldest musical instruments in history, and are used in almost every single musical genre out there. Metalcore bands wouldn't sound the same without amazing drum beats balancing out the growl of a singer. Electronica wouldn't exist without drums. Even classical music requires the finesse of a good drum player.
Yes, finding a good drummer is a must if you want to have your band succeed. Drummers aren't just in high demand, either. If you pay attention to some studies, they may be enjoying a number of health benefits of playing the drums.
Drumming is an instrument anyone can learn.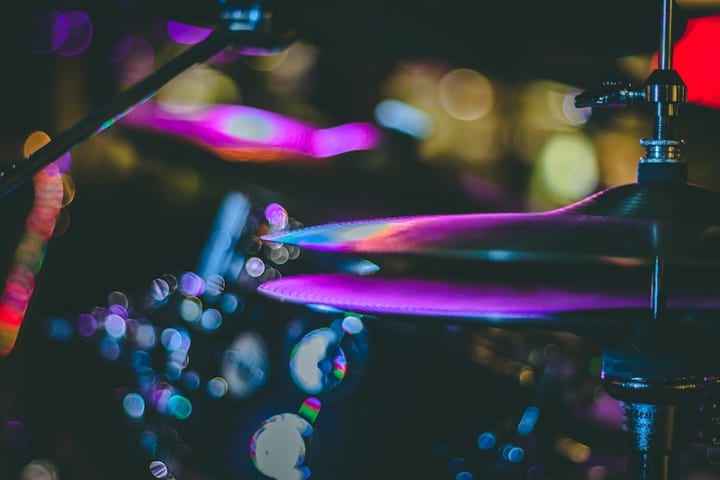 Drums, if nothing else, are an equal-opportunity instrument.
You do not need to have millions of dollars in order to learn how to play the drums. You don't need to have a special musical ear, either. As long as you have a good sense of rhythm (or are willing to work to develop one), you can play it. Even tone-deaf people can be great drummers.
One of the health benefits of playing the drums is the boosted self-esteem one gets from their music. While it's simple and inclusive, being able to play well can be a huge source of confidence for the right person. This can lead to a massive improvement in mental health.
Most drums have a certain "tonal" aspect to them, which may make them hard to work with if you're tone-deaf. That's where electric drum kits can come into play.
If you're tone deaf and want to avoid dealing with off-tone drum issues, you might want to get an electric drum set. Electric drum kits, such as the Nitro Kit from Alessis, let the users electronically set the tone of the drum—which in turn, reduces the chance of "off-color" sounds.
They can help you reduce stress.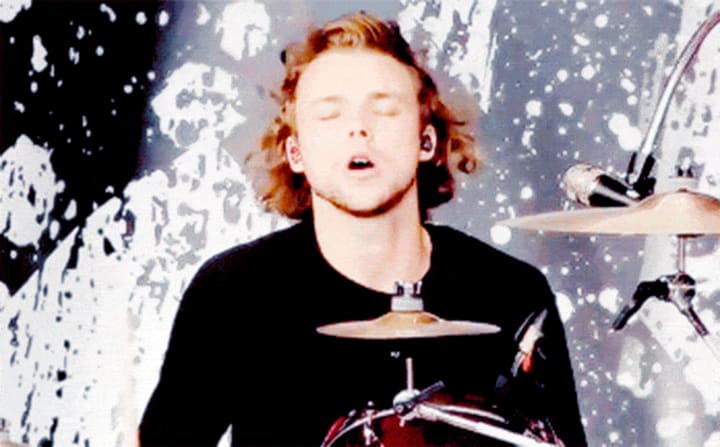 Slapping and hitting things is a surefire way to reduce stress, right? Well, with most drums, that's basically how you play them. Evolutionary Psychologyrecently showed that one of the health benefits of playing the drums is reduced stress and increased endorphins.
The power of drumming it out is so well-known, many psychologists are now suggesting drum therapy as a way to overcome stress and trauma from the past.
The mind, body and spirit are always connected. So, your mental health will change with your physical health. Lower levels of stress means lower blood pressure, better overall mental health, as well as lower sickness rates. If it means you need to slap it out, let drums be the stress buster you love.
If you're looking for the most slappable drums out there, look no further than bongos. They're sturdy as can be, can be carried anywhere, and can be hit quietly enough that you won't upset parents, neighbors, or others around you.
Besides, they work wonders at poetry readings.
Drums also can help you bond with people.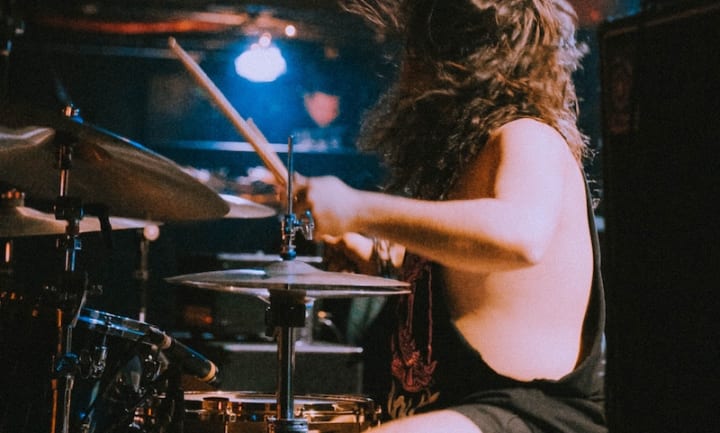 We've all heard about hippie drum circles and such, right? Well, some studies have noted that one of the health benefits of playing the drums is the ability to make more friends.
Drums are a very social instrument. People dance to drums. When bands want to play in public venues, they will end up needing a drummer to help them keep a rhythm. A lot of people who play the drums actually do so because they know joining a band will get them dates.
A healthy social life has been linked to lower rates of depression, better self-esteem, and believe it or not, healthier weight.
Acoustic drums, such as the ones here, are a great investment if you want to join a band. They work without the need for electricity, can be hauled to band practices anywhere, and also let people know that, yes, you really are with the band.
This five-piece set also works well if you're just beginning to learn how to play the drums. It has all the basic staples you need, an easy setup, and remains durable enough for a typical gig. They're also good if you want to get the majority of health benefits of playing the drums in one sitting.
Playing drums can also increase academic performance.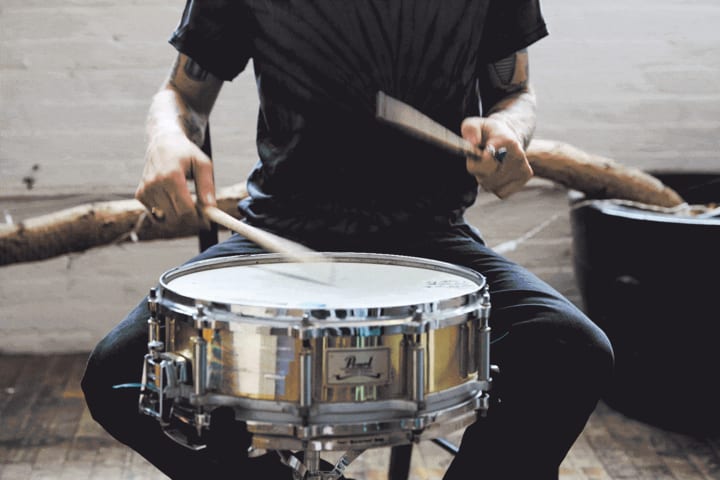 Having a hard time in math? Failing at gym? You might want to start drumming. One of the most-documented health benefits of playing the drums is increased academic performance. Scientists believe that it's because of the way that people have to use all four of their limbs when playing the drums.
On the other hand, it also could be because it takes a lot of thought to keep up rhythms. It's still uncertain why, but one thing we do know is that drum playing increases cognitive ability.
All drums will require a certain amount of beat counting and rhythm, so you never have to worry about missing out on finding ways to use your brain. Acoustic drumsets obviously work well if you want to bolster your hand-eye coordination.
On the other hand, if you want to give electronic music a try and are willing to get a little more "mathy" in your drumming, an electric drum sampling pad like the Roland SPD-SX might be just what the doctor ordered.
You also might lose weight.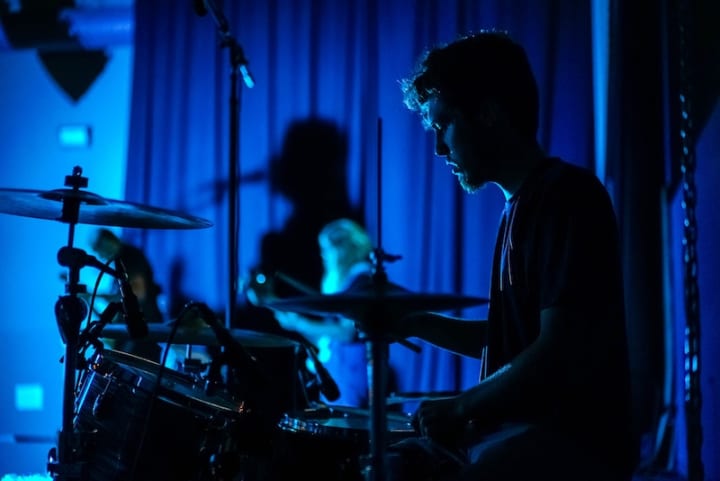 We've already talked about how drums connect you to others, how they can make you smarter, and how they can relieve stress. We didn't tell you about the physical health benefits of playing the drums—at least, when it came to weight loss.
Studies have shown that just using hand drums and swaying to the beat of the music you make can burn as much as 270 calories per hour. That means that drumming can prove to be an effective weight loss tool, too.
The more movement you make while you play, the better the health benefits of playing the drums will be when it comes to weight loss. That's why it's a good idea to stick to a drum you can carry or dance with!
The Remo Versa Timbau Drum, for example, is a hand drum that is designed to be strapped onto your back and is ideal for people who want to march to the beat. It's also lightweight, which makes it an ideal choice for people who want to move while they drum.
instruments
Iggy Paulsen is a fan of anything and everything wholesome. He loves his two dogs, hiking in the woods, traveling to Aruba, building DIY projects that better humanity, and listening to motivational speakers. He hopes to eventually become a motivational speaker himself.
Starting a career in music can be a tough journey with little to no direction on how to achieve your goals. Sure, there are countless websites that can tell you one thing or another, but none of them really seem to provide methods for someone who is just getting started or have little to no funds to cover simple costs like production and studio time. These three ways are just a few of the methods I have used in my journey in becoming a professional songwriter.While my pockets were in the process of growing, I learned to be resourceful spending little to no money at all to keep me consistently working in my field of writing music. This isn't just limited to songwriters, these tools can have a powerful effect in any field in music be it an upcoming instrumentalist, music producer, rapper, or singer. So I present you three effective ways to improve your song making process now!

I'm not going to lie when I say that the death of Michael Jackson was, to this day, one of the worst days of my life. I remember exactly what happened that day and it went a bit like this...

All those people on the internet talk about it. Every day. Regardless of if you were a fan of One Direction or not, you can find posts about them everywhere. The Jonas Brothers reunion only made the talk about it so much worse.

This will be my first review of an album, or I should say "Mixtape" Review, and I thought this would be a good start because for one, like many millennials my age, we are not so quick to judge the new flow and culture of the rappers now emerging into the rap game and also after hearing Kodak Black's previous album, Painting Pictures, I thought it was finally time to hear some more music from him.

Every holiday song has a special place in our hearts, memories forming along with lyrics that run through crowded department stores and blast from car speakers. Even though these songs are played every single year on a repetitive loop, some might not know the true meaning behind their lyrics.

It all starts with a beat. The beat that you just repeat in your head. The beat that flows through your body like blood. If you're like me you'll understand. You just want to hit every note perfectly with your body. When you just hear that song and you want to get up and bust a move. The way your moves look and how they flow with the beat of the music. You don't even have to think, it just happens. Music blasts, you move your body. You get in this zone where nobody else exists, your problems go away, you don't even notice if anyone is looking. You're doing you. You're focused on the music and how the lyrics sound. All your stress is being released. You're happy. Adrenaline is flowing through your body as if you're on a roller coaster.