Headphones & Heartbreak
How Angsty Music Saves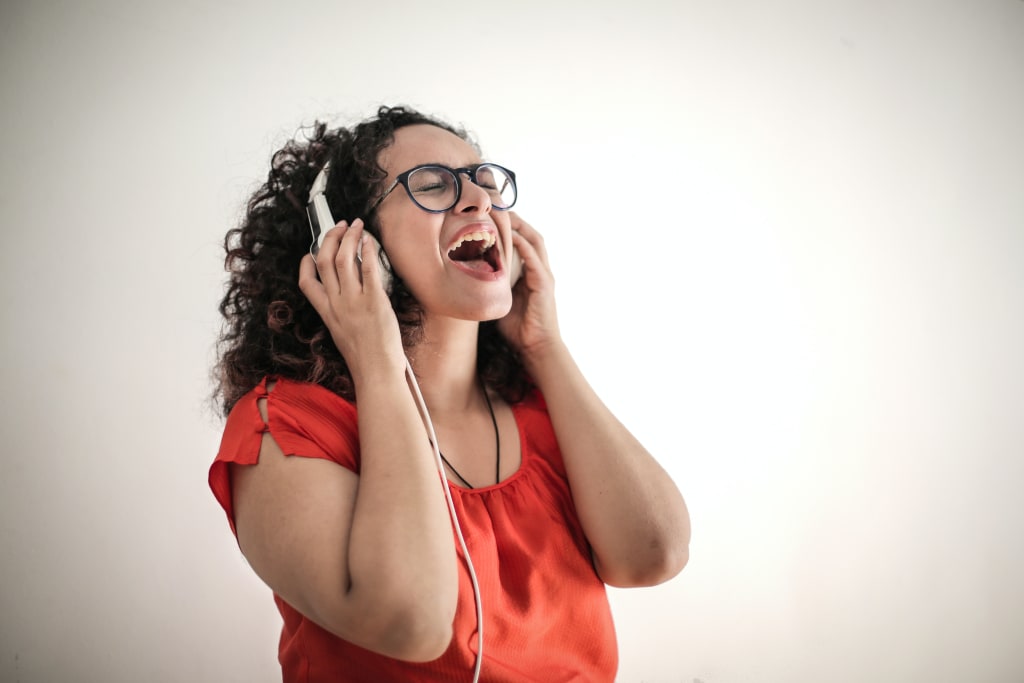 The year was 2003, and I was 13 years old, and on the precipice of my burgeoning teenagehood! My body was changing, my hormones were raging, and I was about as awkward as they come. Clutching the straps of my new ice blue Jansport and beaming through a mouthful of aqua and purple braces, I walked into my first day at Blanchard Middle School.
What started as youthful excitement quickly dissipated into confusion, social ineptitude, and feelings of isolation. Outward appearance became a sort of social currency and I felt grossly inadequate. Struggling to find my place, I met a girl named Simone. Man, was she cool! Simone was pretty, funny, and, most interestingly, defiant. She knew all the cool bands, styles, and movies. She as like my middle school mentor- a walking "how to" for eccentric misfits. Simone introduced me to the popular angsty bands of the time, including Good Charlotte, Paramore, Fall Out Boy, and MxPx, to name a few. Not only did I want to like this music because Simone, the epitome of cool, liked it, but I also genuinely did like the music because it felt like a bold antidote to the unpredictable surges of my teenage emotions.
When I was about halfway through the school year, I received the news that my childhood caregiver and neighbor, Kathy, had passed away. It seemed sudden to me, due to the carefully curated ignorance created by the adults in my life, and it was my first experience with death and loss. It shook me. It felt so final. Having minimal coping skills at the time and simultaneously dealing with the seemingly insurmountable pressures of finding my way through middle school, I fell into a deep depression.
Walkman spinning, headphones blaring, I screamed the lyrics to every song on Good Charlotte's The Young and the Hopeless for weeks, much to my family's chagrin. I dabbled in self-harm, seeking momentary reprieve. I felt imprisoned by overwhelming waves of grief, shame, and loneliness. I started having thoughts of taking my own life- would anyone care? Would people finally pay attention to me? Would it even matter?
Needless to say, it was a dark time. My sole source of catharsis became this music. Lyrics telling me to "hold on when [I] felt like letting go" truly held me together. I would like to say things got better in the coming months, but my pain transformed into the form of a severe eating disorder, and ongoing battles with depression and anxiety for several years. It took my almost two decades to truly sit with my pain, hold my inner child, and heal from all of the trauma that kept me in the dark.
To this day, when I hear the angsty music from my early teens, I feel the fire of the fight in that little girl. The gleeful innocence of growing autonomy and the "defiance" of heavy snare drum backbeats and whiny male vocals.
I still use music to cope. I sing, I play, I dance, and I let the feelings out. Shame kept me sick for so long, and almost took my life on several occasions. Music has healed that little girl, kept her going on her darkest days, and led her to the uninhibited, wild happiness of the now.