Happy 78th Birthday to Bob Dylan!
24-05-1941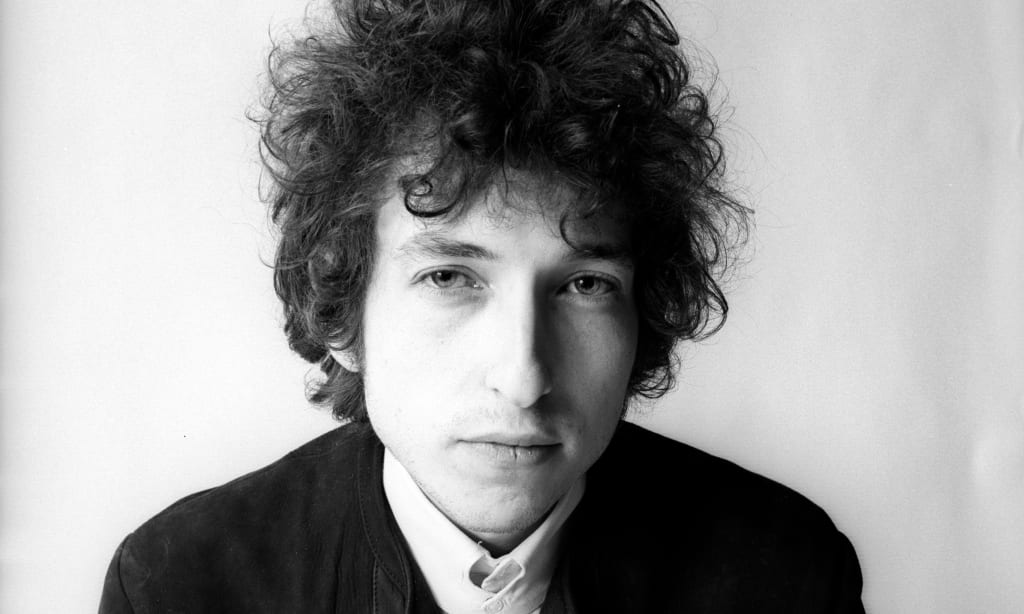 Bob Dylan, the God of Folk and the Voice of a Generation was born on this day in the early 1940s. Now, I love Bob Dylan and this whole article is just going to be one long birthday message to my favourite singer and songwriter, my favourite guitar player, my favourite person, my favourite legend, and undoubtedly, my favourite musician, artist, and performer of all time.
Bob Dylan is possibly best known for his protest anthems such as: "The Times They Are a-Changin,'" "A Hard Rain's A-Gonna Fall," "Masters of War," "Blowin' in the Wind," and "Subterranean Homesick Blues." With Dylan shooting to fame with his album The Freewheelin' Bob Dylan. He was already the voice of an entire generation.
The Electric Dylan Newport Controversy shook the musical world and Dylan went on to being branded "Judas!" at one of his most famous concerts in 1966. Did he listen to what the crowd wanted? No. Did he still sell hundreds of thousands of records? Yes. Why? Well, because he's Bob Dylan of course! The holy trinity: Bringing It All Back Home, Highway 61 Revisited,and Blonde on Blonde were all released during this time.
Going on to producing dramatic and raw albums like John Wesley Harding and New Morning,and even the controversial Self Portrait, Dylan spent the early 70s brooding in the world of semi-acoustic folk. Those albums, though nearly panned by critics at the time—have become symbols of Dylan's resistance to the masses.
The famed Rolling Thunder Revue and the magnum opus Blood on the Tracks along with its Mexican Cousin, Desire,were next in line. The very strange-sounding Street-Legal was then released before Bob Dylan went into his famed Born-Again/Gospel Phase from 79 to 81.
He released the Gospel album Slow Train Coming, proving that his voice could practically suit any kind of music. The album following didn't do as well, but is still respected—Saved (with it's artistic album cover!) was released in 1980. Finally, he ended on a high with the greatest album of the Gospel Era because of its incredible messages on songs like "Property of Jesus," "In the Summertime," and "Watered-Down Love"—"Shot of Love" was released in 1981.
In 1983, Dylan returned to form and released the controversial Infidels—controversial because of songs like "Neighbourhood Bully"and the fact he left out "Blind Willie McTell." Bob Dylan then experimented with new wave and dance music on his album Empire Burlesque—which I still can't understand why people dislike. I really enjoyed that album. Bob Dylan was doing something nobody expected Bob Dylan to do—and at the end of the day, that's what he's all about.
Knocked Out Loaded and Down in the Groove may not be very popular albums, but each have their respected songs on them such as Brownsville Girl from Knocked Out Loaded and the famed, Silvio from Down in the Groove.
Oh Mercy ended in 1980s for Bob Dylan and I am not going to lie when I tell you that Oh Mercy is one incredible album. Again, something very different and much more raw than his usual requests of the 1980s. Bob Dylan returned to form once more.
Some say that Bob Dylan took a slump in the early 90s, but the albums Under the Red Sky, Good as I Been To You,and World Gone Wrong are still beloved in my books. The sound of each album completely different to the last. It was Bob Dylan's way of telling the masses that he really didn't care what they thought of him—he was going to do what he liked.
Bob Dylan returned in 1997, after four years of nothing with his album Time Out of Mind. This album shook everything up—it was Bob Dylan at his most emotional with songs like "Standing in the Doorway," "Not Dark Yet," "Trying to Get to Heaven," and "Cold IronsBound"being the sources for incredible amounts of love and sadness.
Then came yet another great folk rock album that echoed back to the mid-60s, Love and Theft was released in 2001. Fun Fact: This is the album that contains my favourite song of all time, "Mississippi." To be honest, most every song on that album is a great song. "Lonesome Day Blues," "Cry a While, High Water," "Sugar Baby," "Honest With Me,"and many more complete this amazing return to form.
His career picked up yet again with albums such as Modern Times, Together Through Life (which I think doesn't get nearly enough respect, it's an incredible album—just listen to "Life is Hard") and the famed Tempest which some rumoured marked the end of Dylan's albums. He denied this by making more albums. Songs from Tempest are incredible: "Pay in Blood" and "Early Roman Kings"are amongst my favourites. I think on that album, Bob Dylan is just letting his anger out and it sounds incredible. On the eponymous song "Tempest,"he speaks poetically of the Titanic in what sounds like it could go on to be a traditional folk song in the coming years.
In recent years, Bob Dylan has been exploring the Jazz songbook, especially the songs of Frank Sinatra. He's created great albums like Shadows in the Night, Fallen Angels,and, my personal favourite of the three, Triplicate. I'm not going to lie but I really can't get enough of Bob Dylan's cover of The Best is Yet to Come—it sounds amazing.
Now prepare as I show you my five favourite eras of Bob Dylan in no particular order. I think it's important to remember that he probably didn't change with the times but he definitely changed his style to experiment with new things—and as an artist and a creator of music, that would be of prime importance. Bob Dylan was definitely the first of his kind and that's why we call him the God of Folk.
My Five Favourite Eras of Bob Dylan
Here are my favourite eras; remember they are in no order, but they definitely have had some great significance on Dylan's overall career.
1. The "Judas!" Era (1966)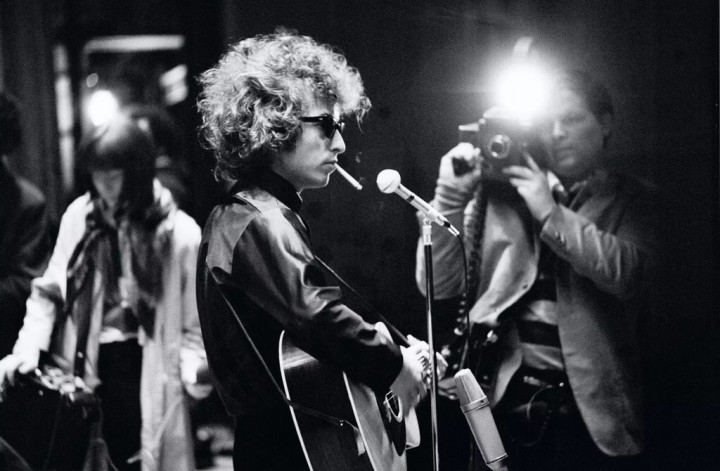 Every bobcat knows about the "Judas!" concert and probably would like to have given the audience member who shouted it a piece of their mind (or fist, however violent you are). Bob Dylan, however, just gained more popularity because of this controversy. I personally love this era because not only did we get the magnum opus of the holy trinity albums, Blonde on Blonde, but we also got some of the greatest live concerts Dylan ever did.
For example, one of Dylan's bootleg albums is called Live at the Royal Albert Hall and the songs on there are brilliant. His voice sounds so raw and incredible. He was just so powerful. The only downside to this era is that every bobcat knows he was absolutely miserable doing it. He had been worked like a dog and that's why by the end of the Judas Era, we had the famed motorcycle crash in which Bob Dylan retreated until the days of John Wesley Harding.
2. Rolling Thunder (1975)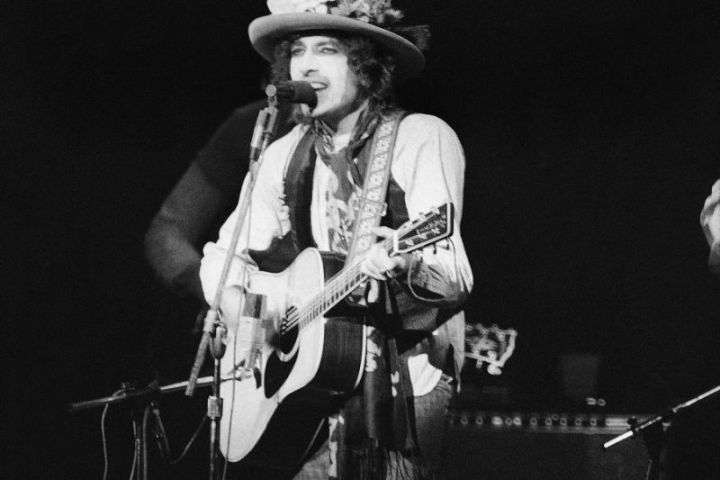 The Rolling Thunder Revue was possibly one of Bob Dylan's greatest years on stage. It was a massive success and we got so much of an output from him it was unreal. The best thing about this era is that everyone who remembers it has stated something very important; Bob Dylan seemed very happy. Whether he actually was or not we'll never know because yes, his marriage was breaking down and he would divorce his wife in the coming years. But we got an incredible and unforgettable live show that became, in my opinion, the best bootleg album there is: Live at the Rolling Thunder Revue.
Apart from bootleg albums, we got two amazing studio albums as well—the famed Blood on the Tracks, which some call Bob Dylan's greatest album. And the folkloric Desire which deals with some pretty harsh topics, ending with the apology song Sara to mirror Blonde on Blonde's "Sad Eyed Lady of the Lowlands" from when him and his wife first got together.
3. The Gospel Era (1979-1981)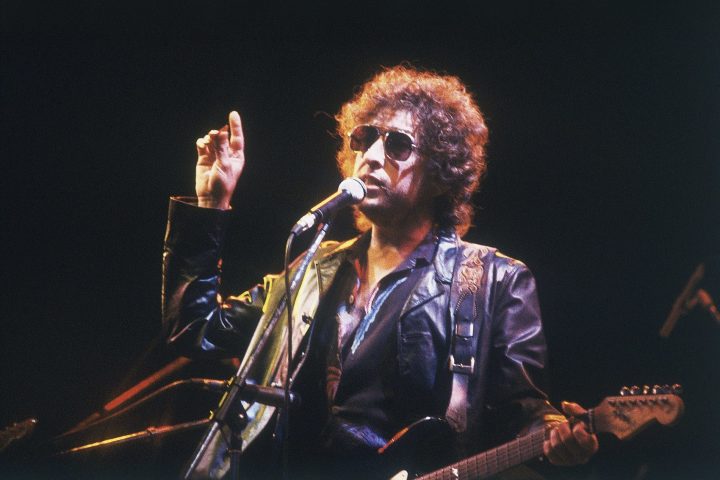 Possibly one of Bob Dylan's most controversial efforts in music, his "born again albums" or "gospel era" is regarded as a great, but confusing venture to many. From Slow Train Coming and it's rock/gospel effort, to the folk-ish atmosphere of Shot of Love, Bob Dylan came out with a trilogy of albums to make some religious points. The bootleg album to this era, Trouble No More was a brilliant addition, featuring live shows and other incredible content. Bob Dylan graced the cover of magazines once again and there were features for the album all over the place.
Personally, I love this era because of Bob Dylan's vocals. They're strong and raw—he really does some powerful singing and proves himself as a great, great vocalist. Just listen to the songs from Slow Train Coming—especially "Gotta Serve Somebody."Or the song "Saving Grace"from Saved. Or even the song "In the Summertime"from Shot of Love,and you will see what I mean by great vocals.
4. Hearts of Fire (1984-85)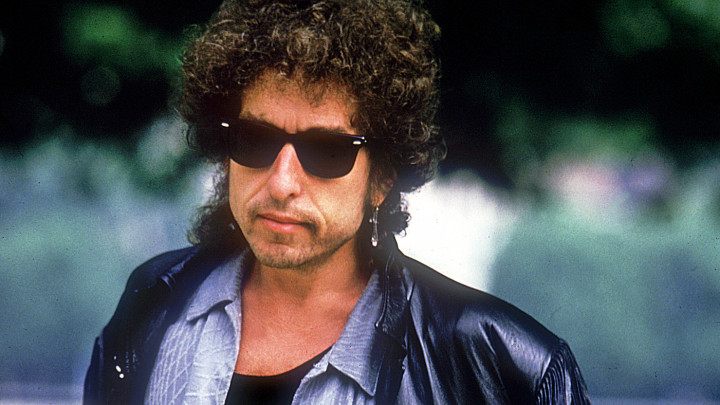 Empire Burlesque is a good album, you guys are just mean.
Hearts of Fire was one of Bob Dylan's attempts at film which made many people forget about Renaldo and Clara for some reason. But the output of this era was Bob Dylan showing everyone, once again, that he has range and style. Empire Burlesque was released in 1985 and stands to be one of Bob Dylan's less respected but more confusing albums. People find it confusing because it literally sounds like it could be an album by Lionel Richie and you cannot believe it's Bob Dylan when you first hear it.
Personally, I love Empire Burlesque because I love to hear Bob Dylan trying out new things. This is Bob Dylan making great songs like "Tight Connection to My Heart"(which on the bootleg album v.1-3 is called "Someone's Got a Hold of My Heart"). He made new wave classics like "When the Night Comes Falling From the Sky."And finally, with the last song on the album, he returned to form with the song "Dark Eyes."You cannot deny that his vocals are incredible on this album—this era was Dylan doing what Dylan does best. Everything. He does everything best.
5. The Millennium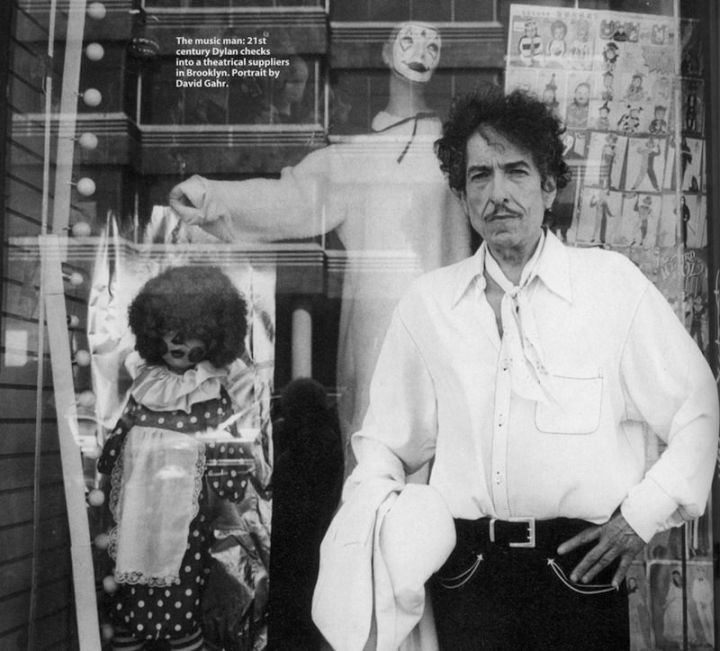 The Millennium was a brilliant turning point for Bob Dylan. With the new years, he released Love and Theft in 2001, and strangely on the day the Twin Towers fell. There have been mixed reviews for Love and Theft that I have seen. I have encountered many people who really dislike the album, for reasons I know not why. But, if I were to rank my favourite Dylan albums (which I have), Love and Theft would be first or second—with Infidels and John Wesley Harding coming pretty darn close.
I personally love Bob Dylan at the millennium because not only did he win some Grammys beforehand with Time Out of Mind, but he also gave us a new perspective on Dylan with the coming new years. He returned to Folk Rock with his raw, edgy vocals which gave the songs a whole new meaning. He gave us Blues Rock, again with new and revitalised lyrics for the new millennium. This really is Bob Dylan at his possible best in years. The bootleg album for this being Tell Tale Signs, give us insight to what Bob Dylan saw some of his songs as in another time. I can honestly say that each version of "Mississippi"is absolutely beautiful.
Happy 78th Birthday to Bob Dylan
I hope you've liked reading this tribute to Bob Dylan, I know it's short, but I have published many articles on Bob Dylan that you can read too—these include some great reads for his birthday! Such as:
Of course, there are many, many more, but these are quite possibly the most essential ones.
I will be celebrating Bob Dylan's birthday by listening to his entire discography through the years. All the way from his self-titled album to the bootleg album, More Blood, More Tracks. I hope you enjoy the very special occasion that is the God of Folk's 78th Birthday. Here's to many more years to creating the mythology of Bob Dylan.
Happy 78th Birthday Mr. Dylan; we will love and support you always.