Gone But Not Forgotten
Musicians lost to COVID-19 live on in an eternal playlist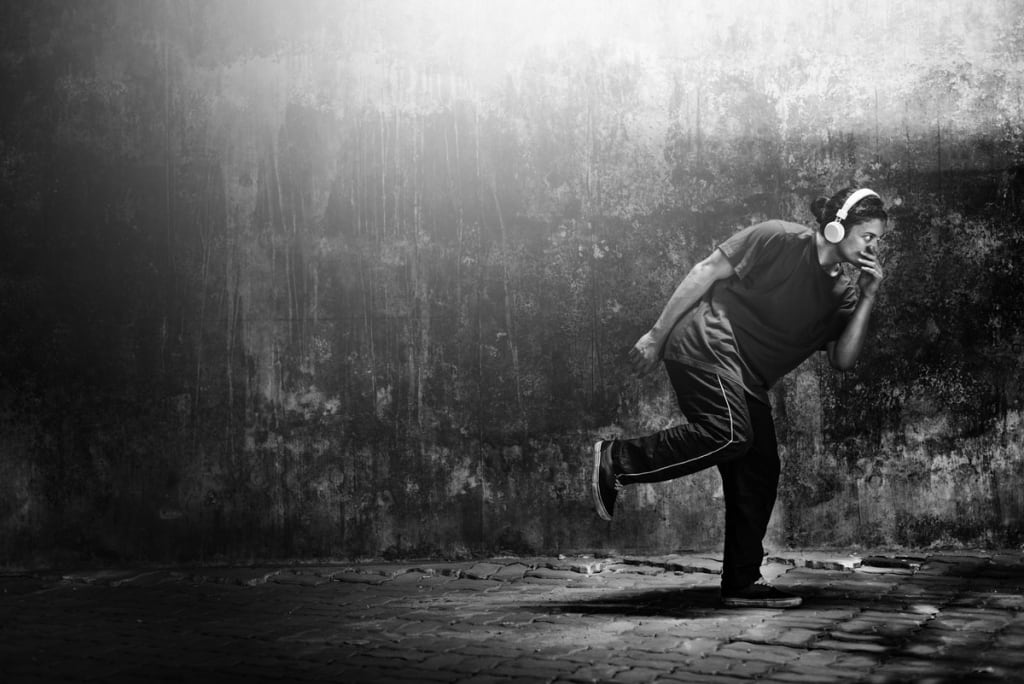 Image by rawpixel.com
The COVID-19 pandemic has opened the eyes of every generation. We have often heard "dance like there's nobody watching" or "live like there's no tomorrow", and now we see why.
2020 is the year the world woke up and realised there are still undiscovered viruses and diseases as contagious and deadly as ebola, polio and measles. And we are not equipped to protect everyone … yet.
So we quarantine ourselves in our cramped apartments, waiting for the infection rate to disappear. Stay indoors to protect ourselves, our family and friends.
Sadly many have already lost their lives to COVID-19, including musicians whose dream in life was to share the joy in their hearts.
We now have the chance to help them live forever.
Young or old, the virus hasn't discriminated. It has taken from us too soon "the most dangerous MC around"; a trailblazer who brought traditional Cameroonian music to the masses; and songwriters who knew how to make the dance floor stomp.
Pop. Punk. Traditional. R&B. Rock. Folk. Country. Jazz. Classical. Comedy. No genre has been left unscathed.
But we can help their legacy live on by listening to their music.
We will remember them. We will sing their songs. And we will dance like nobody is watching.
Thanks for the music…
Adam Schlesinger, multi-award winning (Emmy, Grammy) singer-songwriter multi-instrumentalist and producer, best known for his work with Fountains of Wayne and the CW's Crazy Ex-Girlfriend. He wrote That Thing You Do! and Stacy's Mom amongst others.
Fred the Godson, respected New York DJ and rapper who was well known to the mixtape crowd. A lover of words and double entendres, his raps were savage, witty, and heartfelt.
Christina, punk-disco-pop pioneer who paved the way for Madonna, Cyndi Lauper, Lady Gaga and Lana Del Rey. Her tongue-in-cheek lyrics and attitude saw her work with Kid Creole & The Coconuts and Don Was.
Alan Merrill, songwriter, who wrote (and sang) the original version of I Love Rock 'n' Roll made famous by Joan Jett in the 80's.
Manu Dibango, songwriter and musician. Best known for writing and performing the Cameroonian funk-infused Soul Makossa, which became the driving basis of Michael Jackson's chart smash Wanna Be Startin' Somethin' and Rihanna's Don't Stop The Music.
Matthew Seligman, bass player who worked with David Bowie, Stereo MC's, and the Thompson Twins. His bass can be heard of Thomas Dolby's She Blinded Me With Science and Bowie's Absolute Beginners.
Joe Diffie, country music singer who had five No 1 songs on the Billboard Country Chart between 1990 and 2004 and released eight albums over his successful career.
John Prine, Grammy-winning country-folk singer songwriter was regarded as one of the most influential songwriters of his generation, releasing over 20 albums across his career, and receiving the Grammy Lifetime Achievement Award.
Wallace Roney, Grammy-winning Jazz trumpeter, releasing over 20 albums.
Ellis Marsalis Jr., a jazz pianist, educator (he taught Harry Connick Jr.), and father of fellow musicians Wynton, Branford, Delfeayo, and Jason. Ellis shared his love of music with not only his family but the world via over 20 albums, his teaching and performances.
Lee Konitz, composer and alto saxophonist, played with Miles Davis in his Birth of the Cool sessions, and performed across a variety of jazz styles. Across his accomplished career he released over 150 albums!
Dmitri Smirnov, Russian modernist composer whose work spans opera, violin concertos, and symphonies.
We could end this journey with the epic sounds of a symphonic orchestra, or we could leave with a laugh, thanks to...
Tim Brooke-Taylor, actor-comedian who made us smile as ⅓ of The Goodies, who achieved chart success in the 1970's with their hilarious and irreverent songs like Father Christmas Do Not Touch Me, and their highest charting piece of nonsense: The Funky Gibbon.
Thank you all for the music that will continue to enrich our lives. RIP.
Article written 25 April 2020.
About the Creator
I'm just a simple man, trying to make my way in the universe. Writing flash fiction to amuse, entertain, enlighten & inspire … and Other Random Things.
Reader insights
Be the first to share your insights about this piece.
Add your insights