Girls On Top And Step Back Lyrics Is Disappointing
GOT Step Back is a mess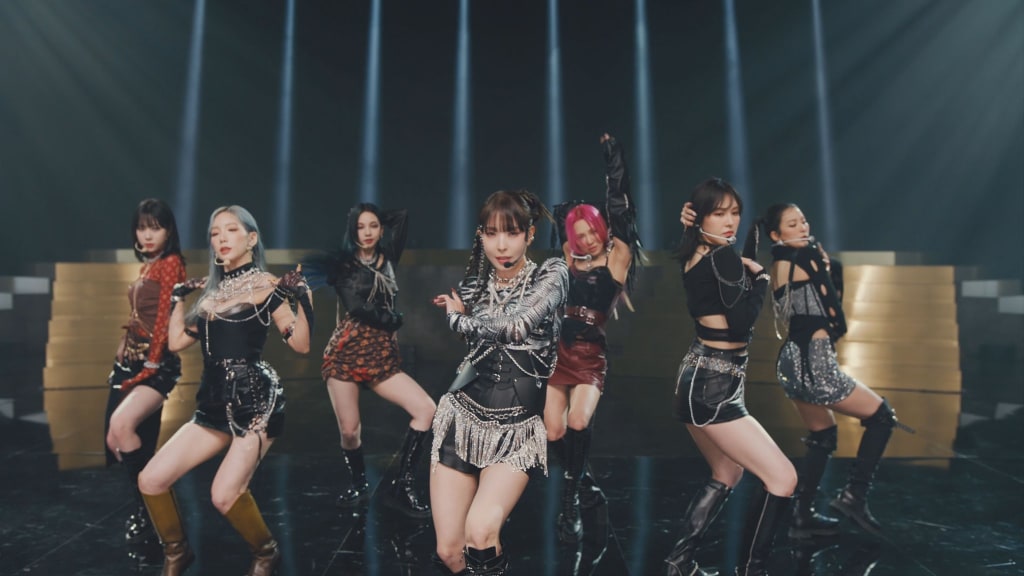 SM recently unveiled their new super female group Girls On Top, GOT, and everyone was so excited for this group. The lineup is insane with Boa, Taeyeon and Hyoyeon of SNSD, Seulgi and Wendy of Red Velvet, and Karina and Winter of Aespa. This group is filled with dancing machines and vocal legends, so everyone was pumped to hear their first song. Then Girls On Top performed their first single at the free online SM concert, and the performance was great until people started paying attention to the lyrics.
The song on the first listen is pretty good. All the girls got to shine on the track, it is powerful, has amazing vocals and a great chorus, and the beat drop with the dance break is incredible. Even the rapping was on fire. It was a solid 8/10 on first listen for me, and many people enjoyed it at first, but then people looked at the lyrics.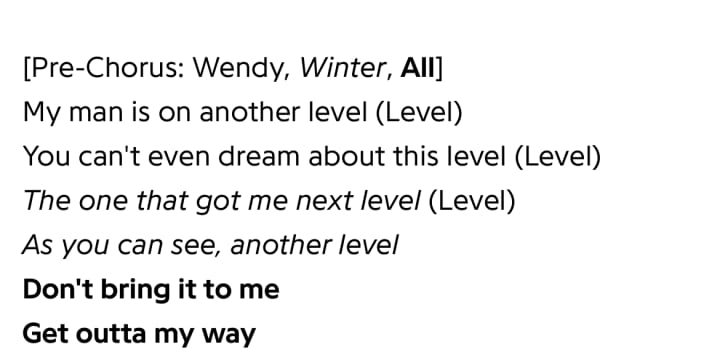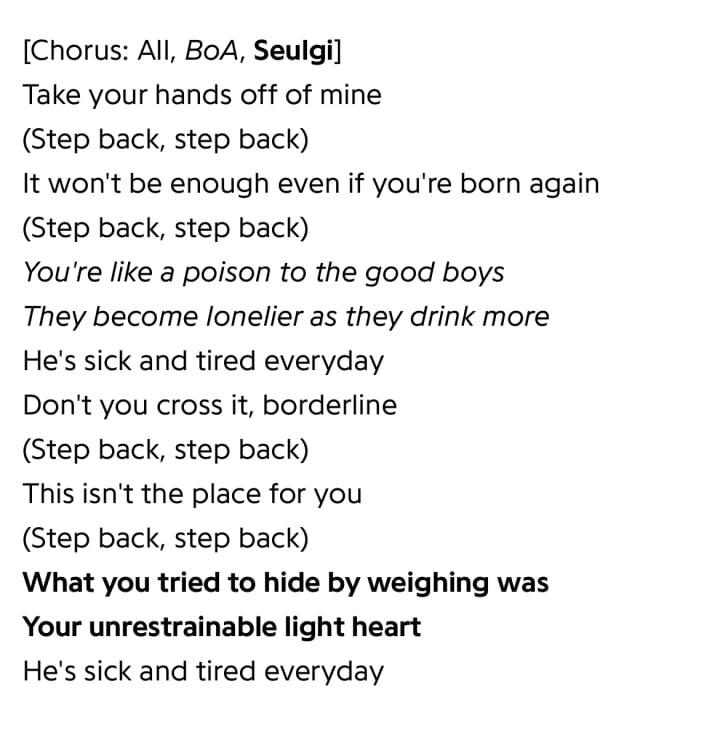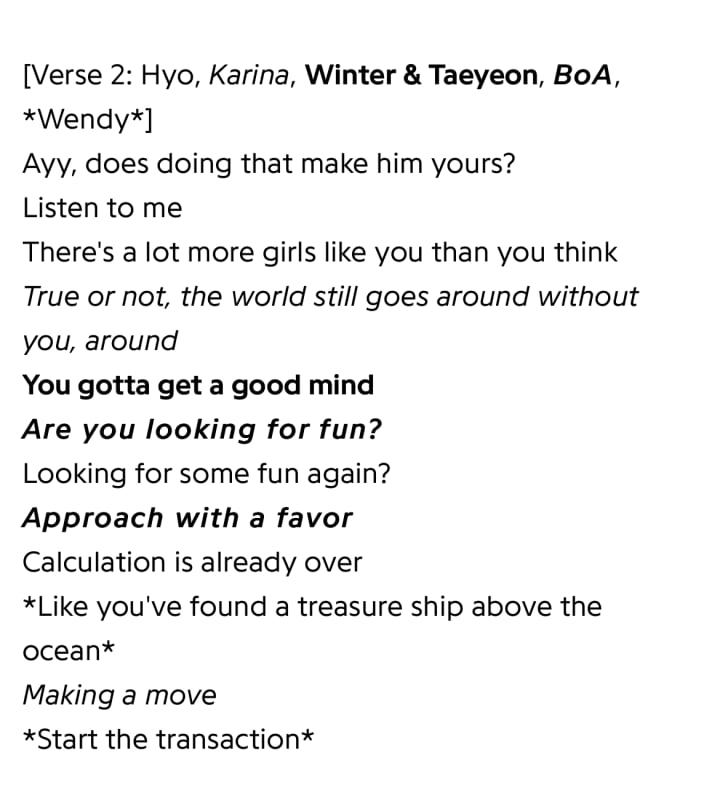 Step Back lyrics is about telling other women to step back from their man. Some of these lyrics like "my man is on another level" and "You're like a poison to the good boys" are just so...confusing and disappointing.
When SM announced Girls On Top, they introduced them as a powerful girl group and about women empowerment. Even the group name, Girls On Top, sounds like a group that would have songs about being independent and strong women. Plus all the girls in the group have done songs about female empowerment, Red Velvet with "Queendom" and "Mosquito", Aespa with "Yeppi Yeppi", SNSD with "You Think" and Boa who literally has a song called "Girls On Top". So with the group name and image, and the members previous songs in their respective group, people are upset.
Personally, this song feels like a cat fight over a man who has been talking to other women, and feels like a song praising men instead of women. Praising the man with lines like, "My man is on another level" and then putting down women with lines like "Step back silly girl". It is so disapointing to see that a girl group called Girls On Top who whole concept is about empowerment to have their first song be putting down women and praising a man.
The first single should have been something badass like Aespa "Savage" with lyrics that are actually empowering women and talking about female independence. Maybe their next song will be about that, but still why would SM think it would be a smart move to debut Girls On Top with this single focusing on a man?
Then people also found out that Ryan Juhn wrote the song, and that is when I kind of lost it. Ryan Juhn has been like an affection to me ever since Loona and their recent comeback with "Paint The Town". Now I love that song, it was a great comeback. Then I loved Yves, Heejin, Kimlip, and Jinsoul collab with Ryan Juhn on "Not Friends". Loona is my ultimate girl group and I love all their songs, and Ryan Juhn makes good music, but him as a person is...not good.
Ryan Juhn had some controversies where he called female idols pussydols and was on forums that were misoygnistic and hateful to female idols. He is a terrible person, and obviously only sees women as tools to boost his career yet doesn't respect them, yet SM chose Ryan Juhn to write this song.
I just don't understand why SM would pick Ryan Juhn with all his controversies and the exposure of all the shit he said about women. Knetizens and international fans don't like Ryan Juhn who is misoygnistic, yet SM chose him to write a song for their all female supergroup that slogan is Girls, bring it on and named Girls On Top.
Overall this was horrible. At first the song sounds great, but the lyrics completely ruin it. Girls On Top had amazing talent in their roster, had a great image, but was ruined by lyrics who are focused on a man and having a cat fight with another woman. Hopefully the next song will actually have empowering and inspirational lyrics, but so far Girls On Top is a dissapointment.