G-IDLE 2022 Prediction - The Future Of G-IDLE
What Is Cube's Next Move With G-IDLE?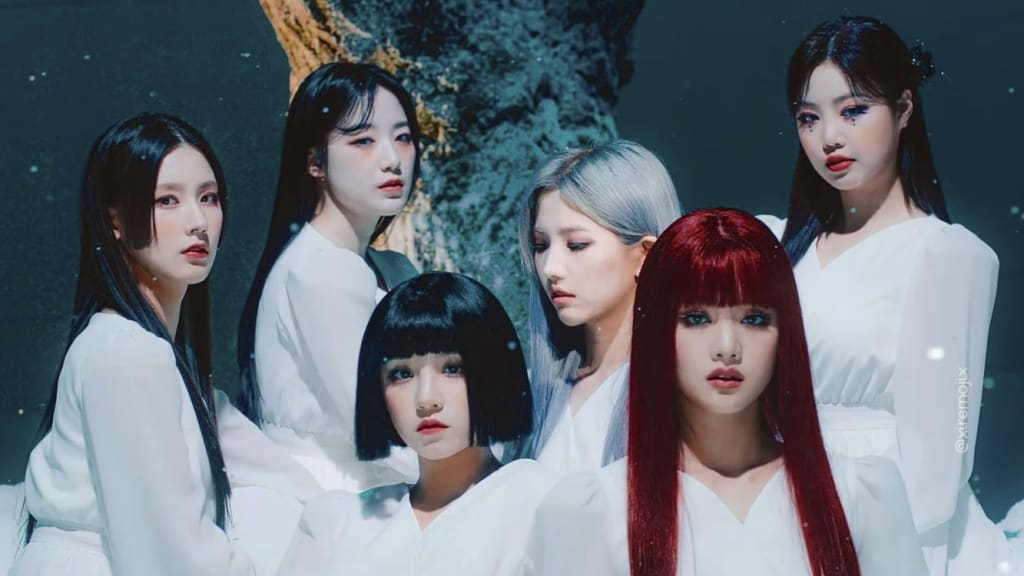 Among kpop girl groups, one of the most anticipated comebacks of 2022 is G-IDLE. 2021 was a difficult year for G-IDLE, only having one comeback in January and then Soojin going on hiatus due to bullying allegations. Eventually, in August of 2021, Soojin was kicked out of G-IDLE and Cube basically threw her away. During this year, the other 5 members all focused on their solo projects.
Soyeon had her solo comeback with "Beam Beam" and is a mentor on My Teenage Girl, Yuqi had her solo debut with "Bonnie and Clyde" and "Giant", Minnie and Miyeon have been busy with their acting careers in their kdramas, and Shuhua has been very active on social media.While Soojin has been MIA all year long.
Nevies and even non-fans are participating in G-IDLE's comeback, but the question is what is Cube going to do?
Cube has a record of not treating their girl groups well. With 4Minute being Hyuna and Friends, and then kicking out Hyuna and Dawn when they went public with their relationship. Then with CLC, they basically gave up on CLC after "Helicopter" and throughout CLC's career gave the girls little promotion. CLC doesn't even have a full album, and Cube has not paid them well. Now with G-IDLE, in the beginning, they did fairly well, but then with Soojin's controversy decided to debut Lightsum.
Lightsum is cube's latest girl group many believe debuted as a distraction from G-IDLE and Soojin's controversy, and fans are worried that Lightsum will be Cube's favorite and focus solely on them while leaving G-IDLE to the side, and so far they kind of have. Lightsum debuted and quickly had their comeback before G-IDLE's comeback. Lightsum has been promoting everywhere it seems, while not letting fans know the status of G-IDLEs' comeback.
Now it is not Lightsum's fault at all, and I feel bad for them because they debuted as damage control for Cube. They are doing very well, winning two rookies of the year awards, but still, people can't help but wonder if Soojin's controversy never happened if Lightsum would have still debuted in 2021 or not.
Although Lightsum seems to be Cube's favorite girl group right now, there is no denying that G-IDLE is the biggest group under Cube, and everyone in the kpop community is anticipating their comeback. People are also wondering if Soojin will return to G-IDLE, and in my opinion, I, unfortunately, don't see her returning.
I mean why would Cube kick out Soojin and then let her come back? On top of that Cube has been planning to kick out Soojin supposedly since March and obviously is focused on their domestic audience who seems to hate Soojin, so why would Soojin return? In a perfect world, she would come back and G-IDLE would be ot6, but I doubt it.
I hope Soojin does continue doing music and we get to see her again, but I don't think we will see her in G-IDLE.
Regarding the 5 other girls, I feel they will continue their solo activities until April or May, and return with a full album. I feel like it would be a full album because now they have to establish themselves as a 5 member group, and before the pandemic, G-IDLE was planning to have a world tour. They have to reorganize and rebrand themselves as a five-member group, and Cube wants to erase Soojin.
Cube quickly changed G-IDLE official pictures and in their "Last Dance" music video had Soojin cut out as much as possible. They want to promote G-IDLE as 5 now, so they would probably want to release a lot of songs with just the five. Plus having a full album will help promote their world tour and boost their popularity.
G-IDLE had a year to make new music and probably have music that was supposed to be released as a 6 member group, so they probably have a lot of songs on their roster. G-IDLE releasing a full album in 2022 seems quite probable. Even if it isn't a full album, G-IDLE comeback is going to be huge. People want to see G-IDLE either as a rebranded 5 member group or completed with all 6.
2022 will be a landmark of a year for G-IDLE, and hopefully, Cube will treat them well in the new year.