Getting creative with CDs
Are compact discs a thing of the past? Or a work of art?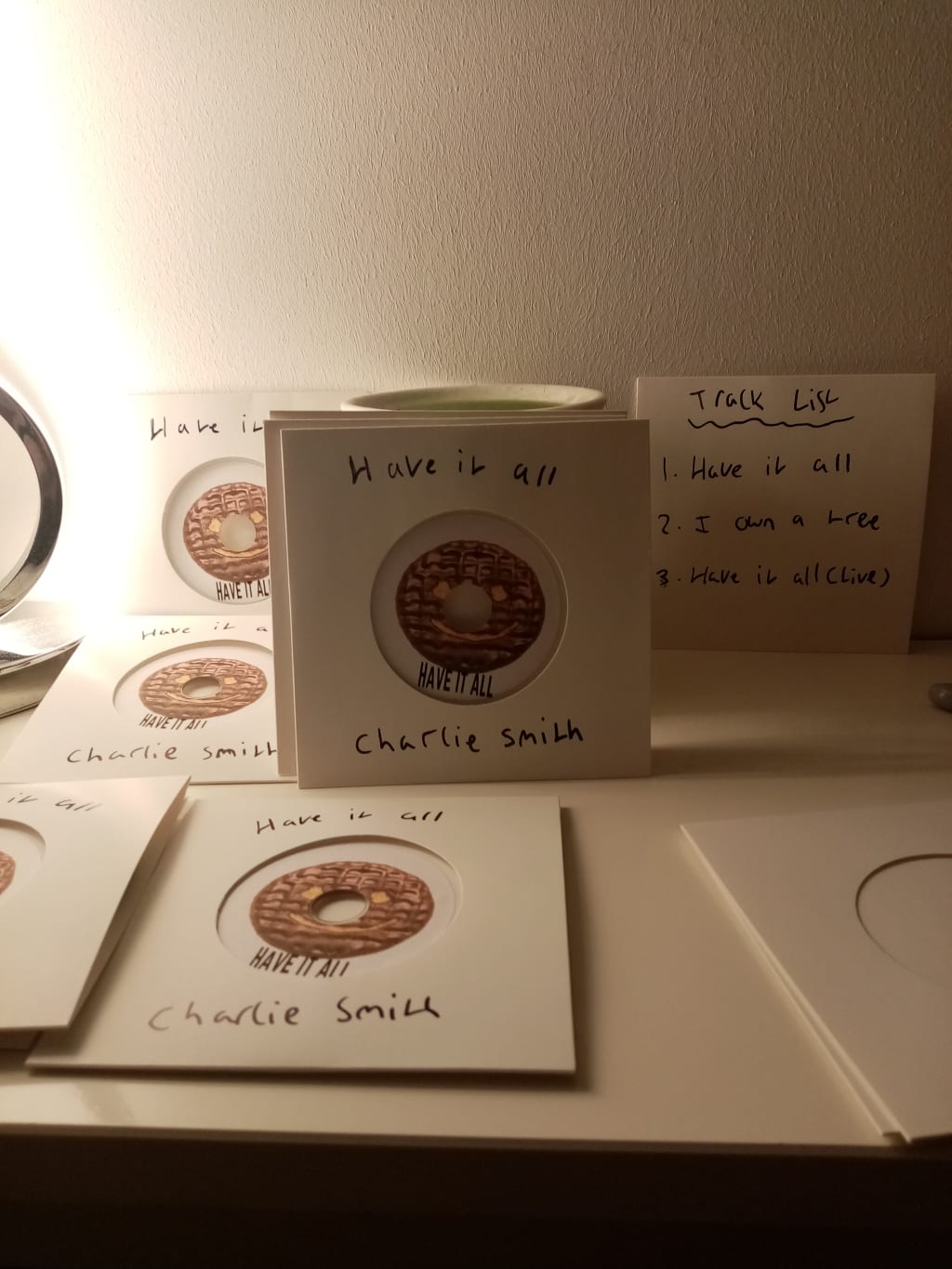 Getting creative with CDs
You may have heard about the revival of vinyl sales, the hip and trendy new-old way to listen to music. Or how about cassette tapes? I recorded my EP last year onto tape. Analogue is all the rage! Or so it seems. What about the humble compact disc? Unfortunately, it seems that in today day and age actually, funnily enough, they are on the decrease. Although it must be said that there is a certain market for them and as musicians, it's still a great format to get our work out there. As the title of this article suggests there is an opportunity to get creative with the format.
In this article, I want to show my art and crafts skills, but I also wanted to show off some great work from fellow indie music Dissenter. All those younger years of watching art attack paid off. Neil Buchanan would surely be proud...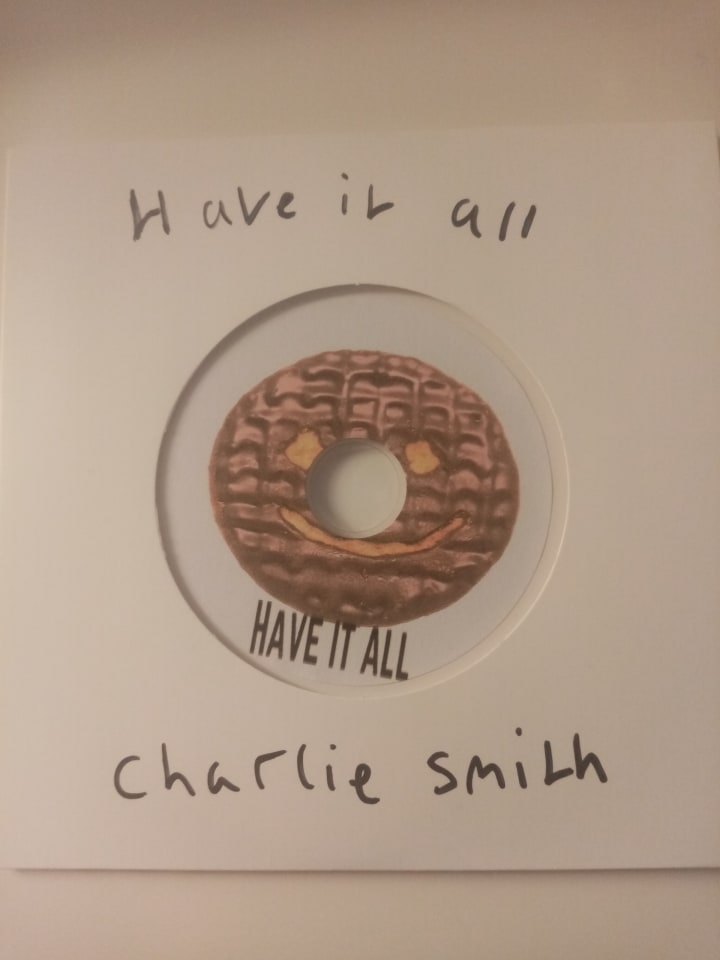 It's no secret that some of the streaming services *cough* *cough* Spotify. Don't exactly pay the best. So it does leave musicians in a bit of a conundrum. We can't just rely on streams for income so we need to sell our music. So then what format? Vinyl can be great but it can be really expensive at smaller runs. Cassettes are more for collectors and are to produce at home. So that leaves us with the CD format. Easy to reproduce, lower costs. Perfect.
I managed to buy the blank white CDs including the white cardboard cover at a reasonable cost. Of course, you still have to burn them, print the label out and write on the outer sleeve. Once you get a production line going it's not too bad though. As this is only a single (With an A-side, B side and a live version of the single) I can sell them relatively low cost. Although very handily with Bandcamp fans have the option to pay more if they wish.
Now enough about me! If you thought I was arty and creative. Well, this is going to make me look like a primary school kid in comparison! Just feast you're eyes on this. This is the Jackson Pollock of CD art creation.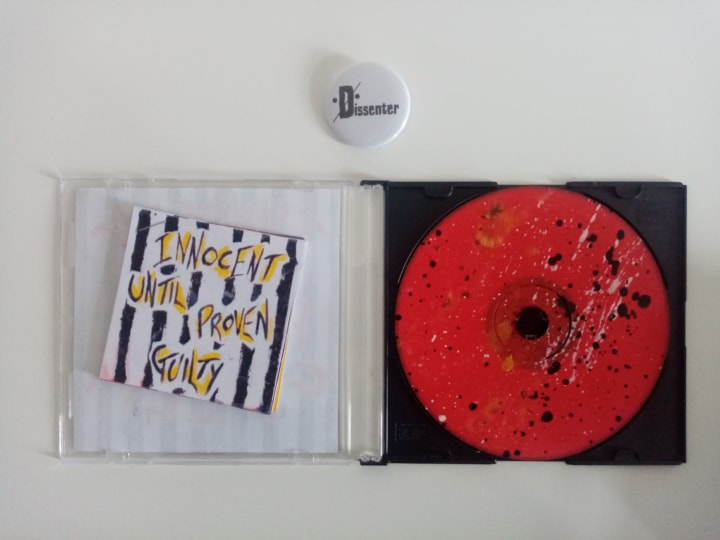 I must admit instantly you're going to be drawn to the main attraction of the CD. Even though this article is about CDs. I wanted to start by talking about the other 'extra's' that go with it! I mean, after all, we are getting creative now so why stop at just the CD when we can go all out. I must admit that I'm not a big fan of badges (Something about the pointy needles) but I think actually it's a pretty great way to support your favourite artists. I guess you could wear it as you would say a standard birthday badge, however, I think it would be a lot cooler if you put it on you're guitar strap or something like that. Next up is the neat little lyrics book! It's got the chord, lyrics for the songs and little background information on them. I have to be honest it's pretty ace. Last but not least we can finally talk about the CD itself. Like something out of an art gallery. I'm not sure if I want to listen to it or hang it on the wall ...
I hope you have enjoyed this article taking a look at the creative side of indie music. Maybe it will inspire you, either artistically or musically. I really do recommend you check out Dissenters website for her CDs and other great music:
and if you would like to check out mine you can here:
Thanks again,
Charlie
About the Creator
I'm new to this but hey I'm giving it ago. I sing and play guitar. I'm here to share a few bits of info I learn along my journey
https://linktr.ee/CharlieSmithMusic
Reader insights
Be the first to share your insights about this piece.
Add your insights