Charlie Smith and friends playlist
All my musical friends featured on a great variety playlist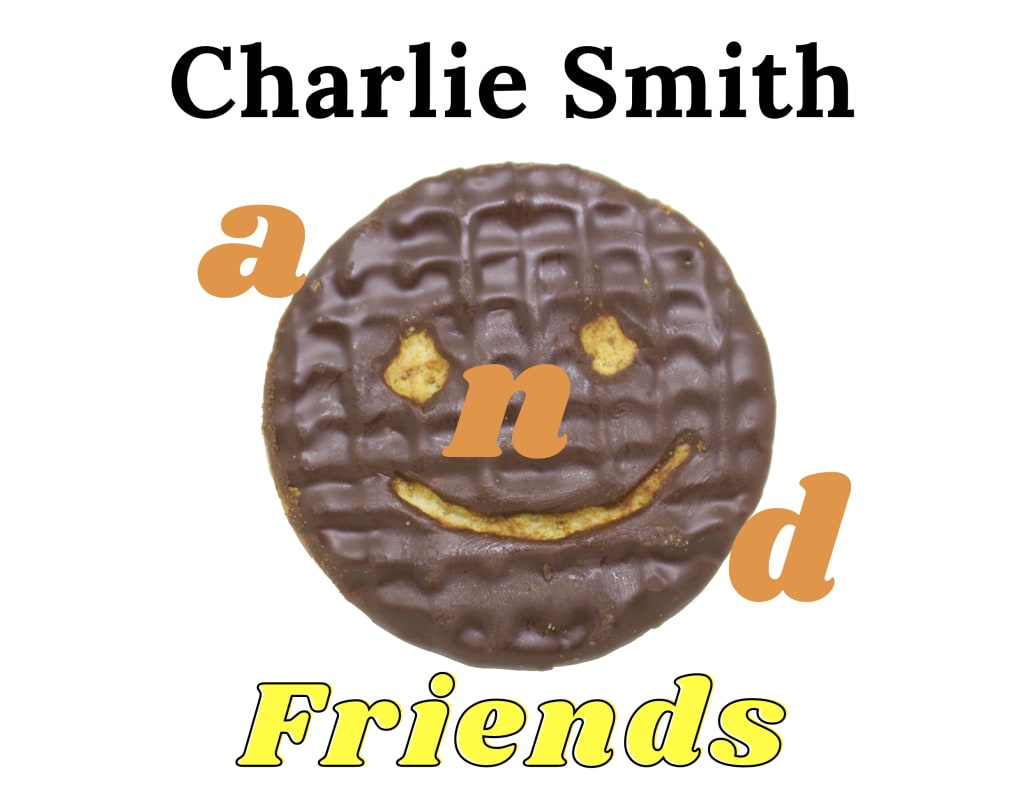 As you may know, I've had a go at building my first ever Spotify playlist Ultimate Alternative. I even wrote a full-length article about it. So, now I'm back at it again. This time I'm not focusing on a specific sound like I did before. This time around I am building a more diverse mix of songs. The main purpose of this playlist is to say thank you to artists and highlight their music. You will hear a wide range of music styles and different genres. From a listeners point of view, I don't think that this is a bad thing. Even though this playlist could be considered a homage and ultimately some sort of thank you note in playlist form. It should still primarily capture the listener's attention and flow well. I hope you discover some new music from this list and every musician song's that are featured; you've helped me a lot. I know for a fact that you have helped others too. So, thank you.
Soumyajit Guha (oghamyst)
This man was first and foremost responsible for getting me involved with the music artist community. Creator and founder of the 'daily dose of underrated pop' playlist. I have covered this playlist before but is worth mentioning again as it is an awesome playlist for artists to grow. I have met some awesome artists via it and had my music streamed all around the world.
Ed Eagle
If you haven't heard about NAS (New artists spotlight) where have you been hiding? Pretty much the biggest collection of independent artists on the web right now. Although Ed is the founder and the overall figurehead. I'd also like to shout out a few of his co-conspirators J.H.M, Tom Duggan, Mr Oddzo, Desi and not to mention countless others. A lot of artists are putting effort into this and that isn't surprising with just how much goes on with NAS. Podcasts, top 20 votes, online gigs, tweets, blogs etc. The list goes on. So, very impressive. I don't know what else to say other than Cheers Ed for making it all happen.
The whole playlist deserves support, so go check out the website:
The rest of the crew
Thanks also to everyone I haven't mentioned so far. I'll do a quick rundown of the rest (before everyone gets bored) Anders Jornesten for the social media love. Dissenter for being a true DIY musician to the fullest extent. Completely Boofy Blitzed for chatting to me and listening to my advice. Massimo Garia for just being a rocking legend. Maze for being the hardest working band on Facebook I know. Streamer Roes Vampire for being interested enough in my music enough to want to talk about it, hopefully, I gave you some okay advice.
Everyone else on this list I haven't mentioned by name I'm sorry, but I think you're great. Hence making it onto the playlist. Keep going with your music and never give up. Thanks to everyone for putting time and effort to record and producing music. I will be adding fresh tunes in the future.
*************************
Now that I have flattered all the artists into submission. I want to talk a bit more about the music. It was hard to fit all these different genres of music into a flowing playlist but I hope I have done it justice.
We have some rocky songs here similar fashion to my 'Altimate Alternative' playlist and we also break down into a more chilled run of tracks. Don't forget the pop hits. I've got you covered on that front as well. Big on variety big on sound. We end with the aptly named track 'Thank you'.
Perfect. Nothing else to say, but hope you enjoyed the music.
About the Creator
I'm new to this but hey I'm giving it ago. I sing and play guitar. I'm here to share a few bits of info I learn along my journey
https://linktr.ee/CharlieSmithMusic
Reader insights
Be the first to share your insights about this piece.
Add your insights