George Thorogood & The Destroyers (Review)
Oh, the nostalgic memories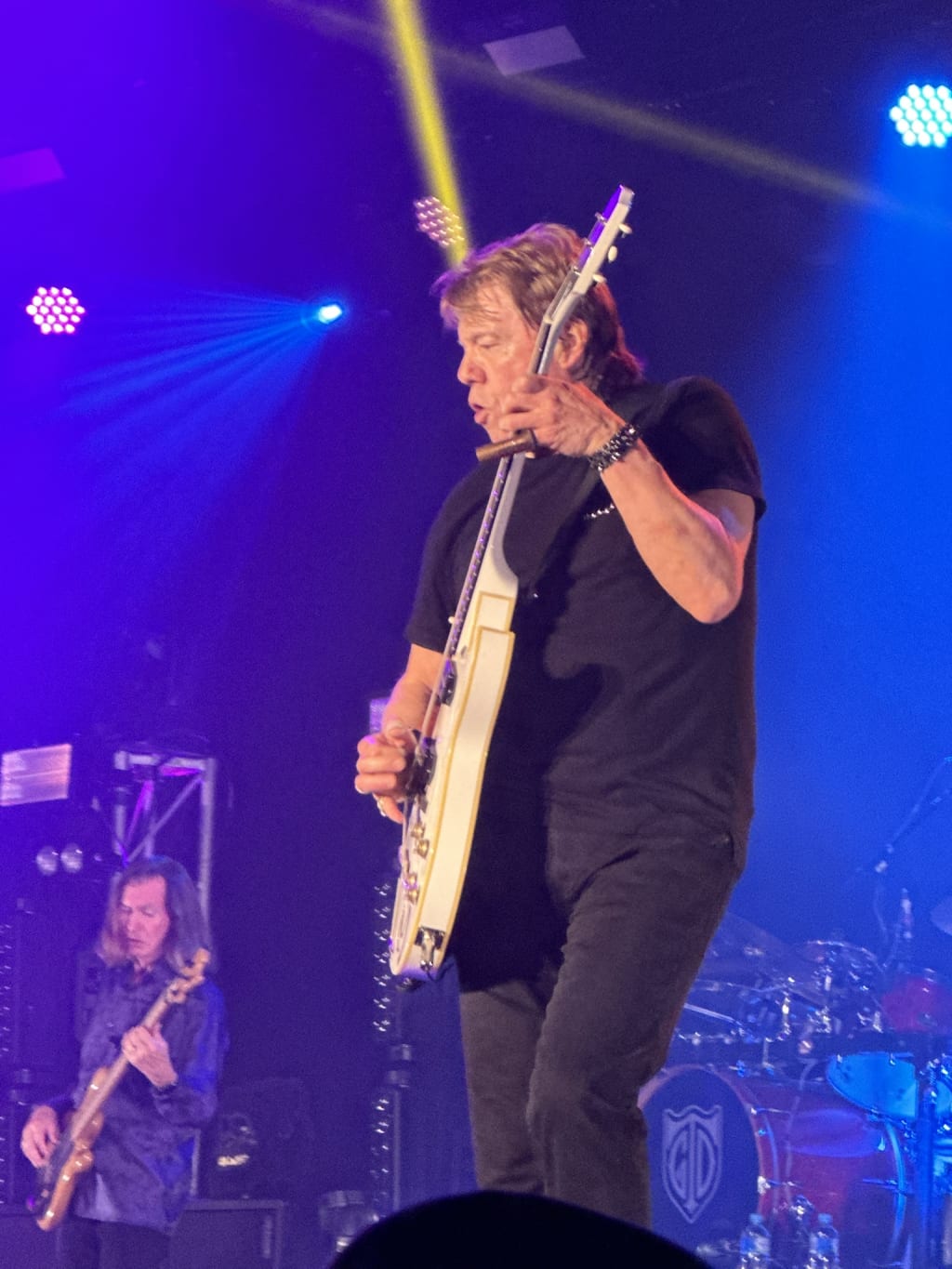 Photo courtesy of the author
Thirty one years ago, in 1991, I attended the concert of George Thorogood & The Destroyers at one of Darwin's biggest open air venues.
Oh, what a night my partner and I had that night and I'll remember this concert to my dying days.
Why………because I came out of that concert with a broken foot but thankfully I was a little intoxicated, so it wasn't too big a deal at the time.
I may have been a little more than just a little intoxicated.
Oh come on, I was young, well in my mid twenties and still going through my party hard era.
How did it all happen? How do you break a foot at a concert?
Well I was lucky enough to be down the front, right near the stage. It truly was perfection. I was dancing and boogieing the night away, when a large gentleman, also dancing — really who can keep still at a George Thorogood concert — accidentally jumped on my foot. I knew instantly that it was badly hurt.
I turned to my partner and shouted, "I think this gentleman just broke my foot."
My partners hilarious response, "Colleen, you are so out of it, you wouldn't know if your foot was broken."
Well that was the end of that conversation and we finished off enjoying the concert.
After we left the stadium we had to walk a couple of kilometres to get to where we could get transport home.
And……..you guessed it. My partner still did not believe I'd broken my foot and made me hobble along those few kilometres. I was in agony.
Half way into our trek I remember saying to my partner, "if it hurts this much when I'm this drunk, then the bastard of a thing is broken."
Still he thought I was being over dramatic.
We finally arrived back at his place and crashed. When I woke in the morning to a throbbing from some other dimension — a bad one at that — I found my foot twice it's size and as black as the ace of spades. I made my partner take me for medical treatment.
And guess what ………. My foot was broken in three places.
So that was a concert to remember and funnily enough, my partner didn't last much longer as my partner, after that fiasco!

Why the trip down this particular memory lane?
Well, after thirty one years, I got the opportunity to attend another George Thorogood & The Destroyers concert on Monday 7 November 2022.
It was as fantastic as I'd remembered it, especially as I come away uninjured and sober this time round.
It's difficult to remember that George Thorogood is actually 72 years of age now, as he was as good as the first time I saw him live.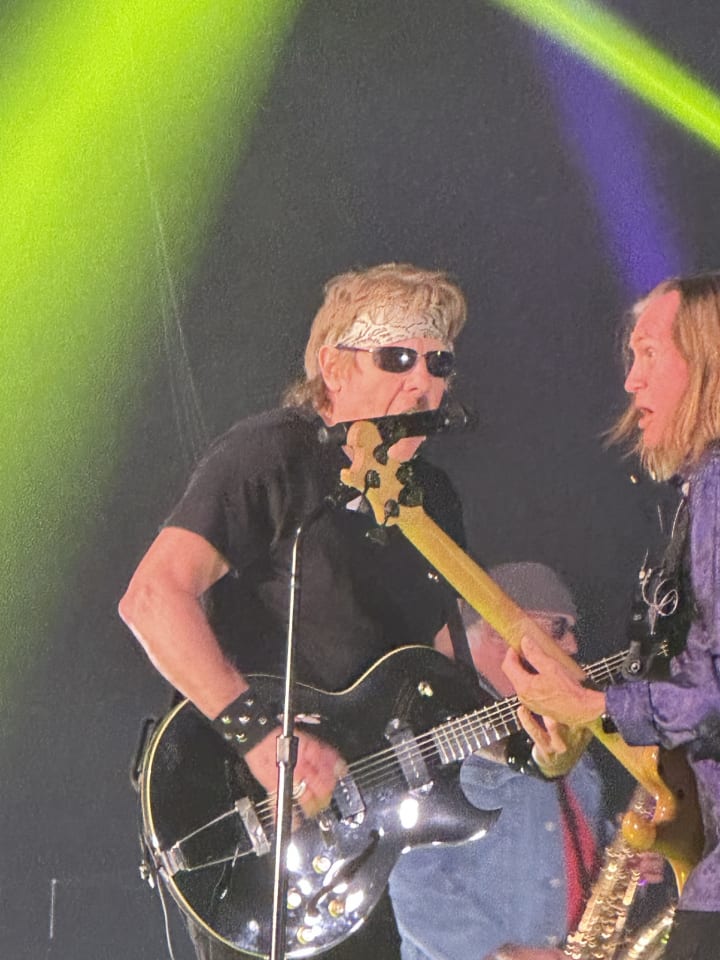 It was a great concert, made even better by this beautiful couple that I met.
It was, understandably packed, standing room only, and although I was very close to the stage, I ended up with two men over six feet tall, blocking my view of the stage as they stood in front of me.
A couple standing next to me was having the same view issues. Not so much for him but his wife was a little shorter than me. The husband asked these two men kindly, if they could move to each side so his wife could see. They were very gracious about it and happily moved. Then the husband and wife, realising I was there on my own, pulled me into their circle so I could also see the stage.
That resulted in me having an unobstructed view for the entire concert. I was so appreciative of their kindness.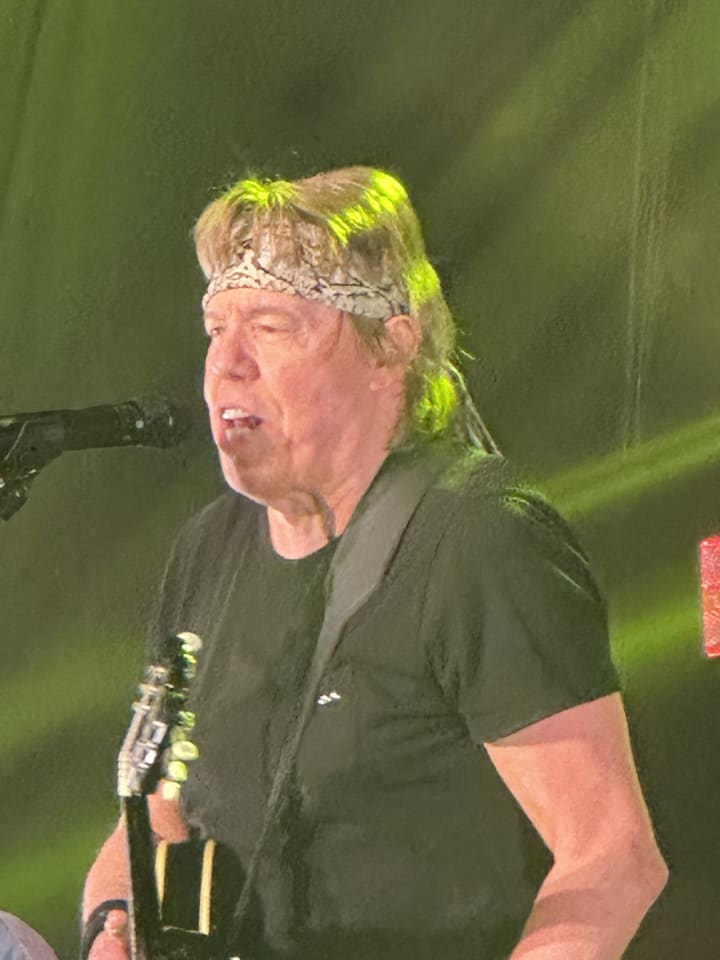 Now to the concert itself. It was sheer magic. The crowd was the best — being all of a similar age and maturity — and the entire band, in their advancing years, played like they were still in their mid thirties.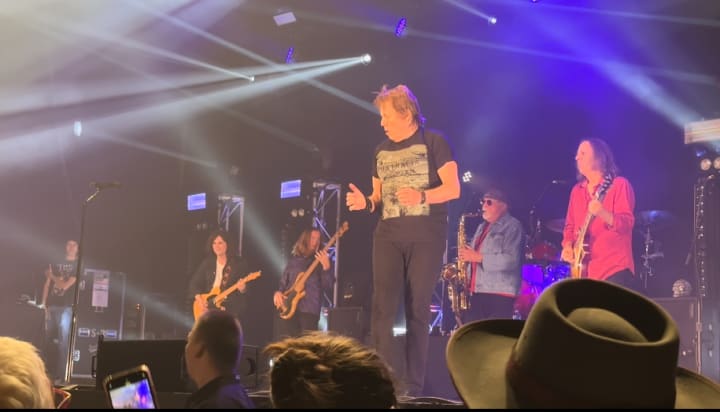 It goes without saying that George Thorogood still has what it takes, even at the age of 72.
Here's a few of their songs to get a feel for the vibe on the night (unfortunately I cannot work out how to upload my own videos I had taken, so YouTube is the best I can do).

One Bourbon, One Scotch and One Beer
I Drink Alone
Bad To The Bone
If you liked my writing, please click on the small heart underneath, near my name. Or send me a tip and let me know you enjoyed it.
****
Please click the link below my name to read more of my work. I would also like to thank you for taking the time to read this today and for all your support.
If you enjoy this piece, you may enjoy this one too.
Originally posted on Medium
About the Creator
My first love is poetry — it's like a desperate need to write, to free up space in my mind, to escape the constant noise in my head. Most of the time the poems write themselves — I'm just the conduit holding the metaphorical pen.
Reader insights
Be the first to share your insights about this piece.
Add your insights