Five Reverb Recommendations For You
A good way to slow down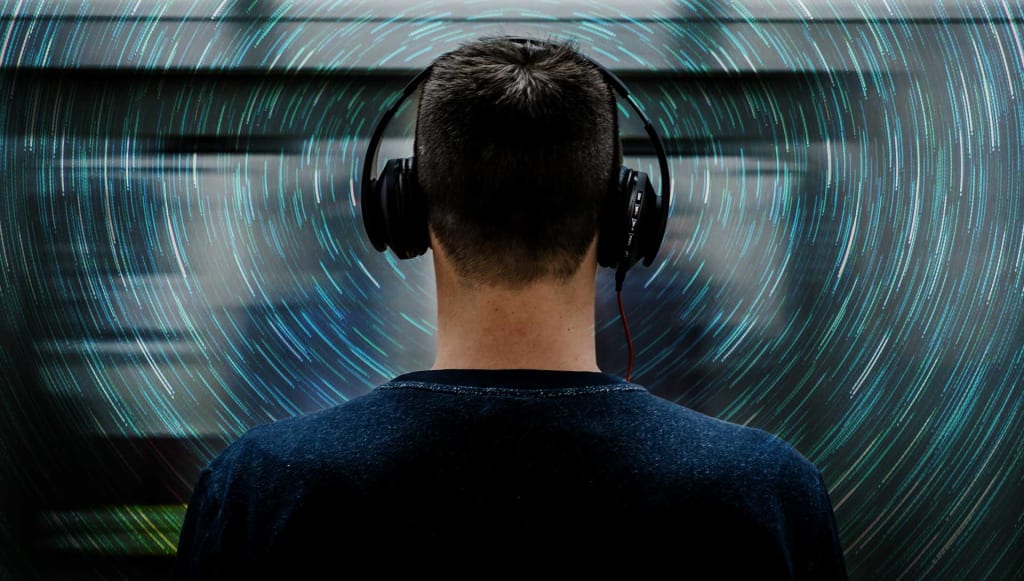 Photo from Futurism
For the last couple of years, there's been a new experience to music by getting the chance to listen to your favorite song for the first time with a different edit. If you were to go on the internet and type in a favorite song of yours, there is no doubt you'll find that song has been re-edited to be reverbed with a slowed audio.
On a scale of 1 to 10 the reverb songs go to an 11. the reverb versions give the first experience back of listening to the songs. These are some of my personal pics I wanna throw into the ring for those that love the reverb, slowed songs to add to your reverb playlist!
What's the popularity of Mr. Kitty, no one has had a problem with hearing his songs, in a different altered way that still feels on par with the original. It's easy to get lost in a Mr. Kitty song that can be resonating and entertaining. Many of Mr. Kitty's songs have already been transferred into reverbed versions with an abundance of praises to enjoy a different version of the original song. But this specific reverb has been praised to be better than its original song And I have to say, I agree, this song sounds much better in a slowed format. You can feel the somber and intimate level that Mr. Kitty gave us in the slower version.
2. Bring The Pain By Mindless Self Indulgence
I've gotten down with some of the songs from Mindless Self-Indulgence, they're not my go-to jams but there's always going to be that one band that has some songs that can be liked despite not being a fan of the band. But the way this reverbed song goes, it sheds a new light on this song. I listened to the original and found it was interesting, but the reverb gave me a way to appreciate this song in a different way. Maybe it'll do the same for you as well with another song you wanted to like but wish it sounded just slightly altered.
3. Say it Right by Nelly Furtado
Say It Right was a song that people fell in love with in a few seconds. Nelly's headstrong song about having to forgo the feelings for someone that isn't worth it if they won't put the same energy back. This reverbed version hits differently and emotionally to feel the heartbreak of the song. The original regular-paced version from Nelly Furtado will always be cherished, but this reverbed version gives the song that heightened feeling of heartbreak that we got from it.
4. Love My Way by The Psychedelic Furs
Some of the songs from the 80s have to play out with their fast rhythm because 80s songs weren't meant to sit still to enjoy. But this reverbed version of the classic 1982 song still gives the same essence of joy and dancing even with it being altered slower. Both versions of this song are great despite being the same song. But there's a part of the original version I wish was just a bit longer. Near the end of the original, I kept sitting there wishing that the last frame held on a bit longer to enjoy it. The reverb version gave the opportunity to enjoy a certain part of the song that needed to have a bit more time to stretch out the joy of that song. There might be a reverbed song out there that will give you that moment you needed from one of your favorite songs.
Another Love has made a home on the internet to be the song for those that need to get all their emotions out from the pain they are going through. It can be played faster or slower and the emotional moments still hits the heart in all the right places. The slowed revered version of this song has an emotional weight to it just like the original, but the reverb lets you be comforted by the heartbroken lullaby in a comforting way. It just feels like a hug we get for a little while longer while we heal.
About the Creator
What's something interesting you always wanted to know?
Instagram: parrishpassages
tiktok: themysticalspacewitch
My book Inglorious Ink is now available on Amazon!
Reader insights
Be the first to share your insights about this piece.
Add your insights