Earth Day Songs Everyone Should Hear
Yes, you, not just kids!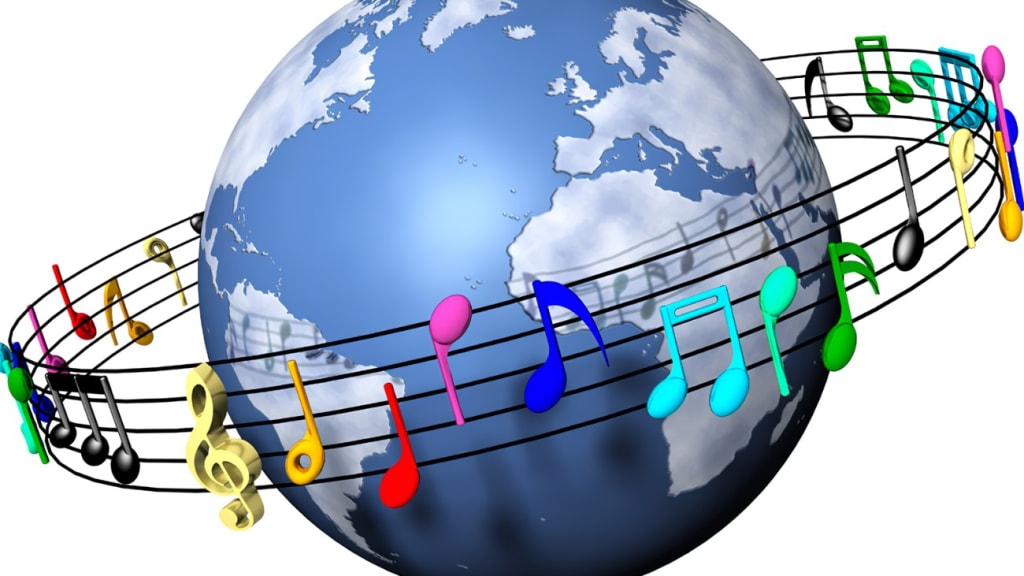 Graphic by study.com
Earth Day should not be one day per year. It should not just be focused on in schools. We all live on this planet, and we all need to do our parts to take good care of it. With this in mind, here are some of the best songs to listen to related to Earth Day. These are songs worth hearing any time, not just April 22.
Collaborations are a great way to get attention. This beautiful song includes some heavy hitters. Love Song to the Earth features Sir Paul McCartney, Sean Paul, Natasha Bedingfield, & more.
The next tune on the playlist, Earth Song, written in 1995 by Michael Jackson, is every bit as poignant as it was when he penned it.
Heather Pierson, American singer, songwriter and instrumentalist, released this next song, All the While, on Earth Day of 2021.
Supersonic Blues Machine, a California based band, produced this video in 2019. A blues song is a nice change of pace. Enjoy Right Now.
Not all Earth Day songs are about the three Rs (reduce, reuse, recycle) or picking up litter, although those are importan goals. Sometimes, getting back to nature - grounding as it is called - helps our well-being. Here's one with that thought in mind. It's Back to the Earth, written and performed by Jason Mraz.
With a hard rock background and a sweet singing tone and lyrics, this song, Mother Earth, by Within Temptation, makes a very interesting addition. Cool videography too!
This next one, oozing with sarcasm, is called Nothing but Flowers. Written in 1988 by lead Talking Heads singer, David Byrne, this song includes rather startling facts, which are even worse by today's standards.
Dar Williams wrote the powerful song Go To The Woods in 2012, a composition that expressed her fears that the green spaces of the world are disappearing. Williams devotes her spare time to environmental causes. Her "Give Bees A Camp" project combines concerts and planting bee-friendly gardens for schoolchildren.
The very talented Kacey Musgraves has won six Grammy Awards, seven Country Music Association Awards, and three Academy of Country Music Awards. Here is one of her compositions, Oh, What a World.
John Denver was such a nature lover. No Earth Day playlist would be complete without his piece, It's About Time. Denver co-written this one with Glen D. Hardin.
Aurora Aksnes is a Norwegian singer, songwriter. Her song, The Seed, was written by her, Michelle Leonard & Nicolas Rebscher. This song references a famous proverb:
When the last tree has been cut down, the last fish caught, the last river poisoned, only then will we realize that one cannot eat money.
Global Garden Foundation's goal is "Celebrating Our Diversity Through The Arts, Including The Art Of Being Humane." With that goal in mind, they have supported the visual and musical arts and Earth Day endeavors. Here is their 2015 video, Earth Day Anthem.
Nature's Way, by the band, Spirit, was written by Spirit's guitarist, Randy California in 1970, the same year he fractured his skull falling off a horse.
Mother Earth, by Scottish singer, songwriter Karliene Thais, is a beautiful song with stunning videography. I used this song with my poem entitled Mother Nature. You can find that here.
Beninese singer, songwriter, and activist Angélique Kidjo wrote a piece called Mother Nature. This video also features Sting.
This last video comes from an odd source, numberock.com. Director Nick Brandt put some money into it, which paid off with a Grammy nomination, a 1995 Doris Day Music Award, and a 1996 Le Film Fantastique: Best Video Award. With a club music vibe and some rap thrown in, this one not only gets the message across, but it also entertains.
playlist
About the author
Julie has been a music teacher at a public school in Arizona since 1987. She enjoys writing, reading, walking, swimming, and spending time with family.