Dreamgirls
A Musical Awakening
The summer of 1984 found me in the sweltering heat of the Big Apple. I arrived in the bowels of Grand Central Station after a three-day trip by train from Edmonton, Alberta, Canada. Temperatures that summer soared above 38C (100F) and I emerged from below ground covered in a thick layer of sweat and grime. A 19-year-old girl with stars in her eyes.
Musical theatre had crept into my heart in the '70s and took up permanent residence. I devoured every musical I could get my hands on, playing them over and over on my record player, and later on my prized ghetto blaster. Characters were brought to life in my bedroom where I committed lyrics to memory while singing at the top of my lungs reenacting scene after scene as I saw them in my mind's eye. So when the opportunity to visit Broadway in person presented itself. I jumped at it.
By that time I had begun to study musical theatre and this was the perfect opportunity to advance my education as a performer.
My fantasies about Broadway were quickly dashed by the reality of filth and the smell of hot urine. But it was so much more than that. It was lights. It was crowds. It was theatre after theatre. It was a sea of taxi cabs. And people in fancy clothes. Somehow this dirty, smelly street was transformed at night into a place where magic happens. A place of dreams.
Every day in New York found me at the discount ticket office where, if you were willing to stand in a long line, you might be able to buy a ticket for 50% off to see a show that same night. Both a clever way of filling seats and an affordable way for a tourist on a budget to see multiple shows. Waking up in the morning I never knew what wonders awaited me that night, what new world I would be sucked into. That summer I was privileged to see Cats, Torch Song Trilogy, The Tap Dance Kid, A Chorus Line and the show that became my new obsession, Dreamgirls.
Comprised of a mostly African American cast, it was produced, directed and choreographed by Michael Bennett, co-choreographed by Michael Peters, book and lyrics by Tom Eyen and music by Henry Krieger. I had never heard of it and now I would never forget the moment we were introduced.
I had no idea what I was getting myself into that night as I walked into Broadway's Imperial Theatre and took my seat in the first balcony to watch an outstanding cast of African-American women star in Dreamgirls.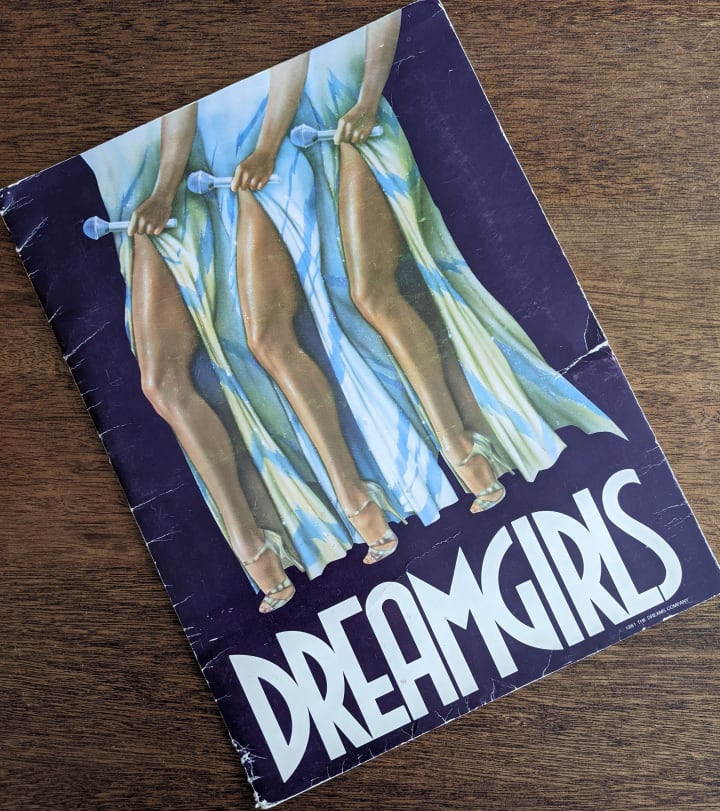 The cast that night included four incredible talents: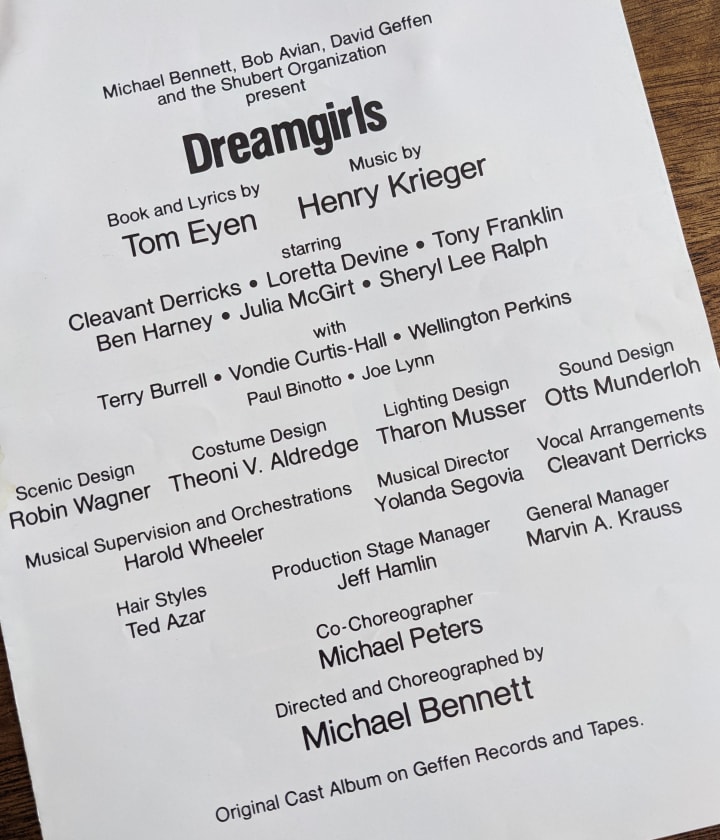 The moment the curtain opened I was mesmerized. The gritty sounds of Move (You're Steppin' on My Heart) and Fake Your Way to the Top, had my attention, and I would have left feeling I had paid a fair price if these had been the standout numbers. Much to my absolute delight, they were just the beginning!
The vulnerability of Effie in Family had me in tears. Her pain and disappointment at being so horribly betrayed, not only by her group but also her brother, had me searching for a tissue. My heart broke for her as she was pushed from the spotlight into the background, all in a bid to make the group more mainstream. But this was just the tip of the iceberg. If Family got me all in my feelings, And I am Telling You I'm Not Going laid me out on the floor! The depth of emotion conjured up from whatever heartbreaking hole in this woman's body nearly did me in. Just when I thought she had shown us the absolute pit of despair, she went even further, pushing the boundaries over and over. I was reduced to a blubbering mess.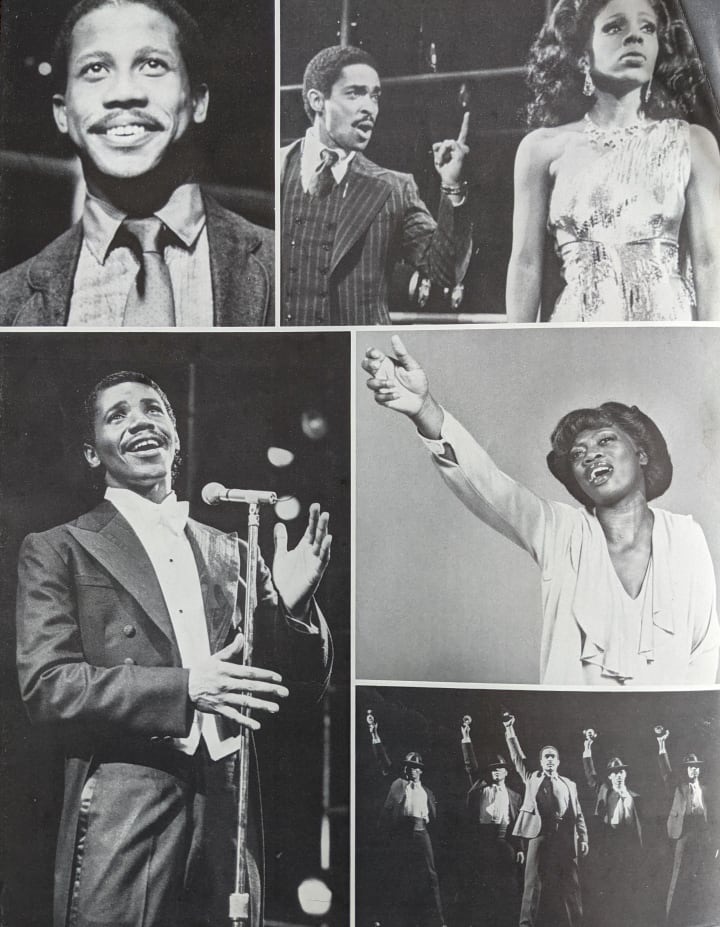 And then Lorrell took me on the journey of a woman pushed to her utter limits by her lying married boyfriend with This Ain't No Party. I watched as every woman in that audience wanted justice for Lorrell, myself included. Women were yelling out statements of solidarity as Lorrell stood her ground. I had never seen an audience moved to this type of vocalization in the theatre before and I was awestruck.
Deena had her moment in When I First Saw You as she told Curtis she had her own dreams and I realized for the first time that she too was being used.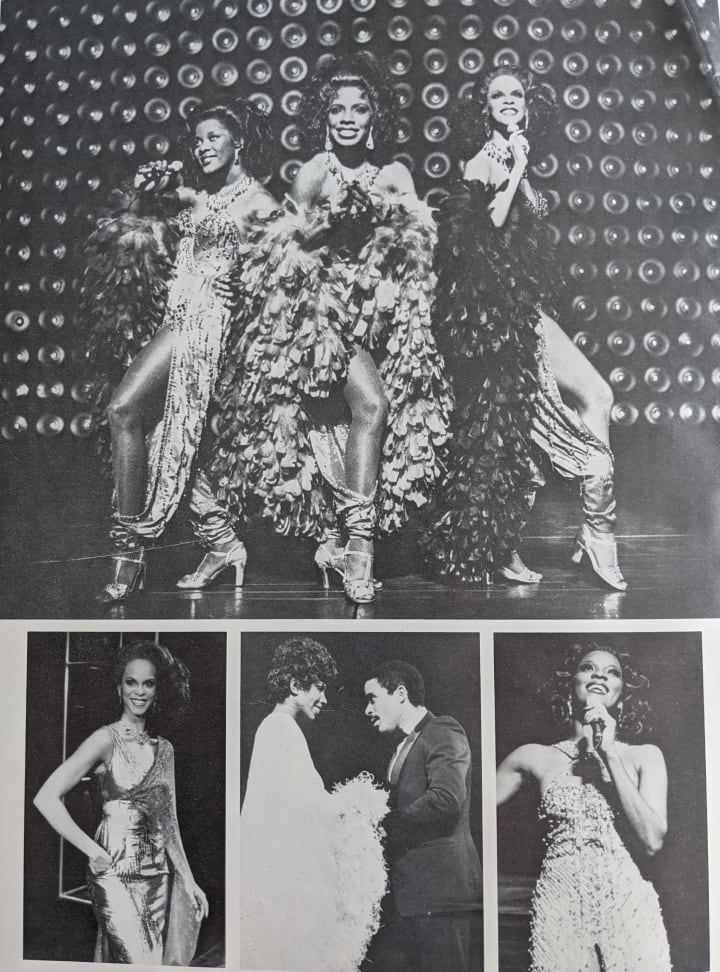 But of course my girl Effie wasn't done with me. She showed me the strength of a woman that finally found her worth in I Am Changing and unbelievable forgiveness in I Miss You Old Friend.
I left the theatre that night barely able to comprehend the level of talent that I had just witnessed. I was dragged through a gambit of emotions that took me from one extreme to the other and left me exhausted, drained, and deliriously happy. These women raised my expectations and showed me what real theatre was all about.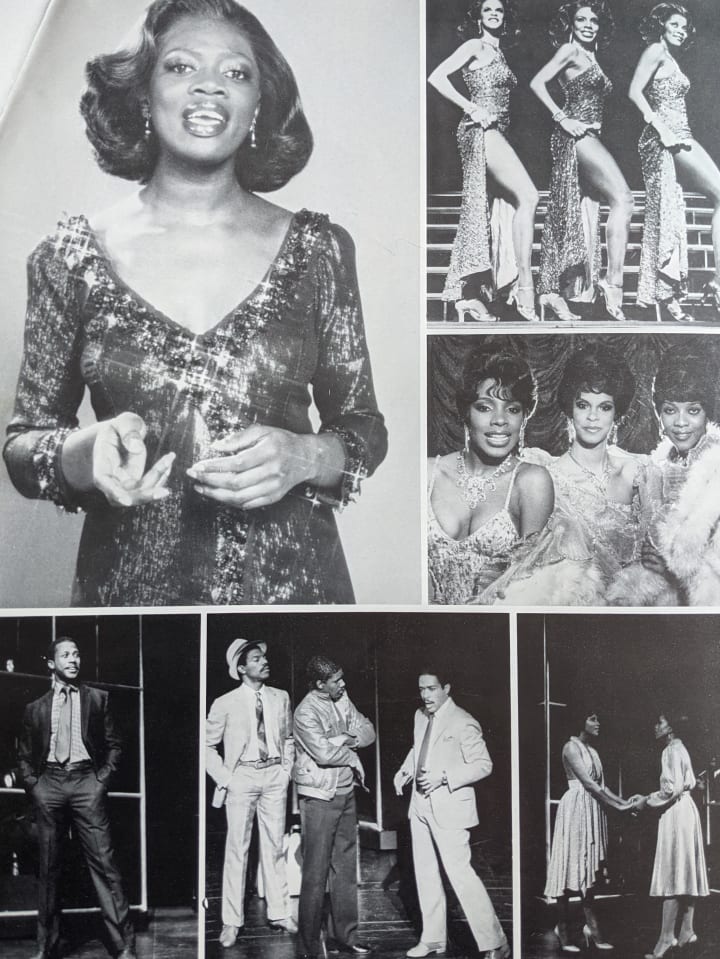 How could I, a self-proclaimed musical theatre buff, have been so ignorant to the existence of this show? At the 1982 Tony Awards it was nominated in 11 categories, and won in six:
My introduction to Dreamgirls was transformative. It raised the bar for every other Broadway Musical I would see. These women became my musical superheroes. To this day, 37 years later, I still cherish the program I bought that night. I pull it out from time to time and relive the night I met my Dreamgirls.