Do You Know — Yanni Can Bring Heaven on Earth?
What kind of a man are you, don't you like music?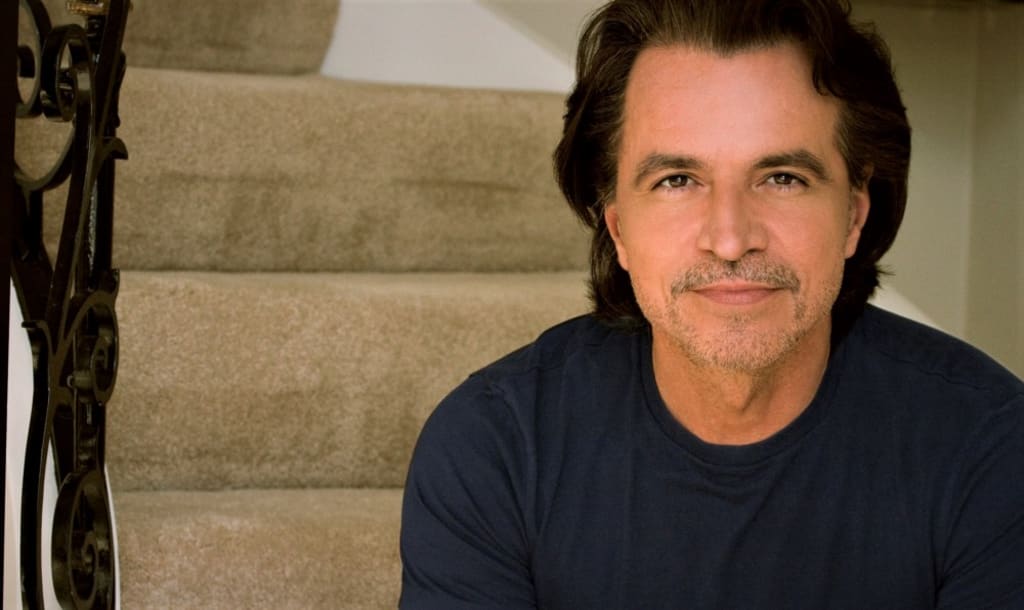 Yanni — Image from flikr.com
It took me 30 years to understand where the music comes from. - Yanni
Did you know, in 1969, at the age of 14, Yanni broke the Greek National Swimming Record for the men's 50-meter freestyle event? Yanni could have been a great swimmer, no doubt, but he chose music instead.
He started playing keyboards when he was in his early 20s, in his sister's basement. And you know, what happened then? A legend began his extraordinary and organic journey to bring heaven on earth.
Today, we are going to talk about Yanni and his musical genius. If you don't know who he is, now you know.
Who is this guy named Yanni?
Yanni Chryssomallis is a Greek composer, keyboardist, pianist, and music producer who lives in the United States.
He was a leading figure in late 20th-century New Age music. His music is entirely instrumental that reflects his passion and creative genius while he performs.
Yanni was born on November 14, 1954, in Kalamata, Greece in a middle-class family. Kalamata is an industrial city of Southern Greece that lies along the Nédhon River.
His parents encouraged him to play music but never pressurized to do so. During childhood, Yanni loved making music, but never imagined it as a career.
He went to the United States at age of 18 to attend the University of Minnesota, from which he graduated in 1976 with a degree in psychology. After graduation, Yanni decided to give him a year to try music for real.
In an interview with WSJ, Yanni says -
I got my BA in Psychology, and then I decided to give myself a year to try music for real. Now you can imagine calling my mother and father back in Greece to tell them I'm not going for the Ph.D. that I just gonna laugh and play with some rock and roll bands at the local clubs. The possibility of success here is ZERO.

But I loved it, and I was so happy that year and that was it - I said I am gonna do music for the rest of my life. I knew I was committed.

If I cared about the money, I wouldn't be here. There was no money.
Yanni and the world
Yanni grew organically, as he said in an interview that after playing keyboards in the basement of his sister's house, he joined a four-piece band with all electronic keyboards and a drummer. Later he added a string quartet.
Though his music is much orchestrated, during that time, Yanni couldn't afford it. Eventually, he got tired of the electronics, and then he blends electronics and acoustics.
Yanni evolved organically, no doubt. Time, dedication, commitment, and surrender to music make Yanni a great musician of our time.
The world started recognizing this musical genius from the mid-1980s as his album Reflections of Passion (1990) sold millions of copies, and his Dare to Dream (1992) and In My Time (1993) were both nominated for Grammy Awards.
Yanni has performed in more than 30 countries on five continents, and through late 2015 had performed live in concert before more than 5 million people and had accumulated more than 40 platinum and gold albums globally, with sales totaling over 25 million copies. - Wikipedia
When heaven comes down to earth
When Yanni and his army of musicians perform, the world stops and listens to the divine. Millions connect themselves to a higher entity with the rhythm and harmony he creates. With his incredible compositions, Yanni brings heaven on earth.
Don't you believe me?
Keep your eyes and mind open and listen to the following piece. Your heart will fill with ecstasy as you will forget all the complexities of life. Your soul will start dancing. And the music of Yanni will purify your mind.
Isn't that heavenly?
When we connect to a common good, our worldly existence becomes a heavenly one. Yanni and his army of musicians are a blessing for us. In this blood-thirsty competitive world, they bring peace, joy, and happiness.
Yanny, with his tremendous music sense, gives us a transcendental experience connecting to a higher self.
Yanni is a true ambassador for peace, compassion, and understanding. He is a rare artist with phenomenal musical talent.
Let the music of Yanni heal your mind. 
Happy listening!
-----
It took me 30 years to understand where the music comes from.

And it's a state of mind, a state of surrender. All the music I've never written in my life is in the black - that's what I call it - it's in the unknown. Let it come to you.

- Yanni
-----
* The article was previously published on Medium (link)