Disney Lyrics taught me how to live!
My personal story of how Disney lyrics got me through the tough times in my grade years.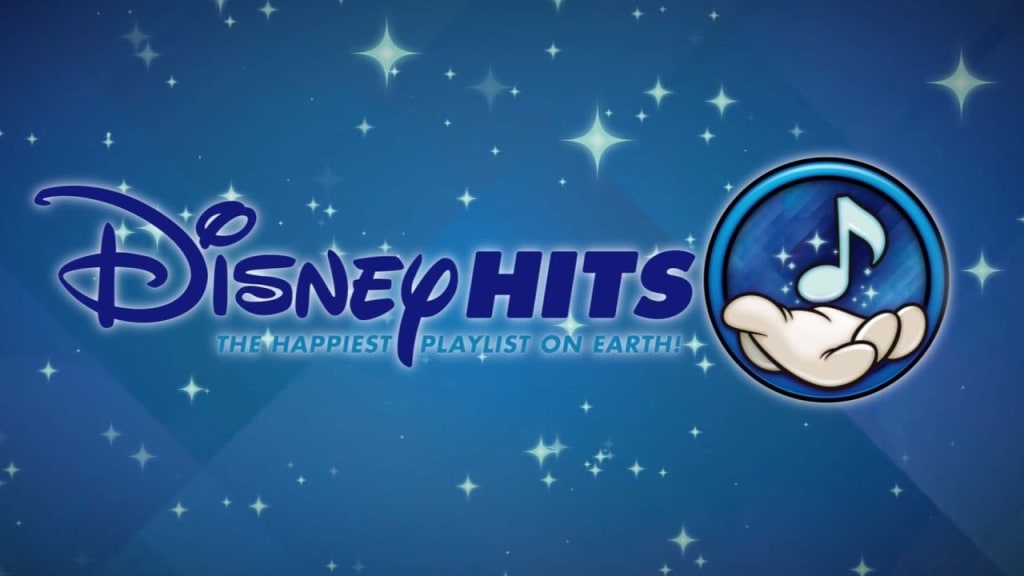 My teenage grade school years were between 1998-2002. As much as I obsessed over Backstreet Boys, Brittany Spears, N'Sync, Handson, 98 Degrees, and other 90's pop, the music that helped me through those years was Disney songs. Like most children, I started to watch the wonderful world of Disney as a young child. My elementary school years is when Disney lyrics began to get me through tough times. I was seriously bullied as a child and only had one true friend. As much as I loved hanging out with Charlene, we couldn't be together 24/7. So, I had Cinderella, Snow White, Aladdin, and Ariel as my best friends. Their personal songs in each of their movies gave me hope, happiness, courage, confidence, and a little bit of magic. How? Well, let's break this down.
Here is Cinderella's song lyrics:
A dream is a wish your heart makes
When you're fast asleep.
In dreams, you lose your heartaches
Whatever you wish for, you keep.
Have faith in your dreams, and someday
Your rainbow will come smiling thru.
No matter how your heart is grieving
If you keep on believing
the dream that you wish will come true.
I dreamed of living in a world where bullying did not exist. I dreamed of friends, popularity, and kindness. Every day after school, I was grieving. I related to Cinderella because of her stepmother and stepsisters' cruelty. I faced that similar cruelty as well. Cinderella gave me hope that I will be granted the opportunity to leave school one day and go live in a castle. To always have courage and be kind no matter how you are treated.
Here is Snow White's song lyrics:
Some day my prince will come
Some day we'll meet again
And away to his castle, we'll go
To be happy forever, I know
Some day when spring is here
We'll find our love anew
And the birds will sing
And wedding bells will ring
Some day when my dreams come true.
This song is also about dreams coming true. Being carried away to a better life by a prince and falling in love. I would love for a prince to come to take me away from my life. Snow White's stepmother tried to kill her, but she found 7 wonderful friends to help her. Of course, no one wanted to kill me as a child, but I have scars on my skin from being pushed on the ground, dumped into garbage cans and pushed into bushes. Snow White had a friend even in the "Grumpiest" of people. Why couldn't I have 7 friends as well? Snow White gave me hope for the future and taught me no matter how people treat you, there are still friendly people in this world that will help you.
Here are some lyrics from Aladdin:
[Crowd:] Riffraff! Street rat! Scoundrel! Take that!
[Aladdin:] Just a little snack, guys
[Crowd:] Rip him open, take it back, guys
[Aladdin:] I can take a hint, gotta face the facts
You're my only friend, Abu!
One jump ahead of the slowpokes
One skip ahead of my doom
Next time gonna use a nom de plume
One jump ahead of the hitmen
One hit ahead of the flock
I think I'll take a stroll around the block.
[Aladdin:] One jump ahead of the hoofbeats (Vandal!)
One hop ahead of the hump (Streetrat!)
One trick ahead of disaster (Scandal!)
They're quick, but I'm much faster (Take that!)
Here goes, better throw my hand in
Wish me happy landin'
All I gotta do is jump.
Aladdin relates to me because he has no one but Abu. He is bullied, discriminated against, and dreams of a better life. He needed to stay one step ahead of his bullies, and I would try and figure that out at school. He was a diamond in the ruff. Although Aladdin did not find dwarfs as friends, he did find a best friend from a Genie. Genie granted Aladdin his wish to live in a castle and be respected by Jasmine and her father (The Sultan). Aladdin discovers that Jasmine did not love him because of Genie's granted wishes; she loved him as himself. Which taught me that I need to continue to be myself, and the right friends will come along. This movie and song gave me the courage and hope to continue to be myself no matter how bullied I was.
Here are some song lyrics from Ariel:
When's it my turn?
Wouldn't I love, love to explore that shore up above?
Out of the sea
Wish I could be
Part of that world.
Ariel is a mermaid that lives in the ocean wishing she was a human living on land. Ariel feels like she does not belong and dreams of being in a place she belongs. I did not belong in the elementary school I was at. I dreamed of being in an elementary school where I belonged. I just wanted to belong. Ariel taught me that you have to go after it if you want something. Maybe not go to a sea witch and sell your soul, but figure out a plan to be where you want to be.
That is when I switched schools in grade 7. My "Whole New World"
A whole new world
A new fantastic point of view
No one to tell us "No."
Or where to go
Or say we're only dreaming.
A whole new world
A dazzling place I never knew.
I made friends in my new school, and I finally belonged. I had boys asking me to dance at school dances, and I even joined the cheerleading team.
As more Disney movies and characters were made, they carried me into my teenage years. Characters like Mulan (courage and braveness), Max from A Goofy Movie (Be yourself, go after what you want), Kuzco in the Emperor's New Groove (Don't be selfish and a jackass) and so on. I continued to live the motto of Disney and sing my songs every day. I was given the honour of the "Sisterhood Award" in grade 12 for all my kindness towards other students the past 4 years in high school. When my principal handed me the plaque, I pictured it being my princess crown. I ask myself every day, What would a Disney Princess do (WWADPD)? I will forever be a Disney Princess and live in a castle with my prince one day.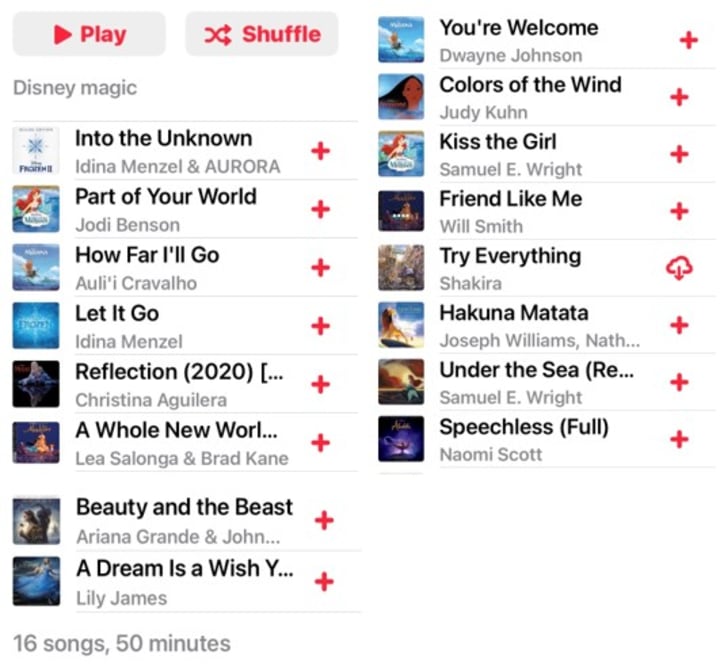 Author's Note:
P.S I have never been to a Disney Resort, and hopefully, one day, I will have the funds to visit the place where dreams come true. Also, I will be marrying my prince on May 22, 2022, at our Disney-themed wedding.