Discover Martinic Audio: Unleashing the Authentic Sound of Classic Electronic Instruments and Effects
Unleashing the Essence of Classic Sounds in Digital Form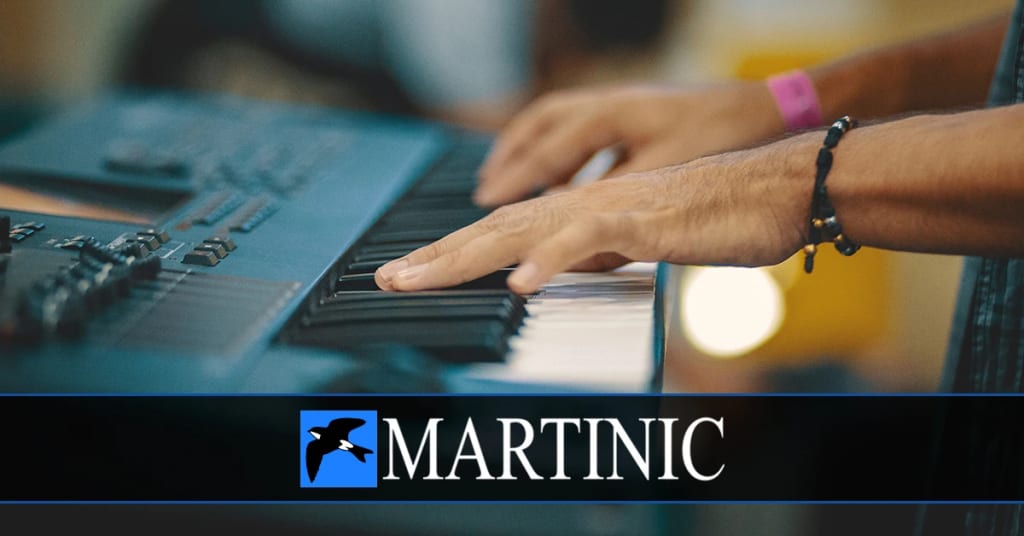 In the realm of music production and sound design, having access to high-quality virtual instruments and effects is essential for creating captivating and authentic sounds. Martinic Audio is a renowned audio software development company driven by a passion for accurately modelling classic electronic instruments and effects. In this blog post, we will delve into the exceptional products offered by Martinic Audio, including their audio plugins, virtual instruments, and virtual effects. Prepare to be captivated by the unparalleled sound quality and meticulous attention to detail that Martinic Audio brings to the world of music production.
At Martinic Audio, sound quality is paramount. Their team of skilled developers employs state-of-the-art technology and meticulous attention to detail to ensure that each virtual instrument and effect they create faithfully captures the essence of the original hardware. From legendary synthesisers to iconic organ emulations, every product undergoes rigorous testing and refinement to deliver a truly immersive and authentic sound experience. With Martinic Audio plugins, you can be confident that your music will resonate with the richness and depth that only the finest virtual instruments can provide.
Accurate Modelling of Classic Instruments
Martinic Audio's expertise lies in the accurate modelling of classic electronic instruments. They painstakingly analyse and recreate the unique characteristics and nuances of iconic synthesisers, organs, and effects units. By meticulously studying the original circuits and components, Martinic Audio ensures that their virtual instruments and effects deliver an unparalleled level of authenticity. Whether you're a vintage enthusiast seeking to recapture the glory of classic sounds or a modern producer looking for timeless elements to enhance your music, Martinic Audio products are designed to satisfy your sonic cravings.
Martinic Audio offers a diverse range of audio plugins that cater to various musical styles and production needs. Their virtual instruments include legendary synthesizer emulations such as the Elka Panther and the Clavinet, which faithfully reproduce the iconic sounds that have shaped countless music genres. Additionally, their virtual effects plugins, like the Kee Bass and the Retro Pack, provide vintage-inspired processing that adds warmth, character, and depth to your audio recordings. With Martinic Audio plugins, you have an extensive palette of sonic possibilities at your fingertips.
Seamless Integration with Your Workflow
Martinic Audio understands the importance of seamless integration within your music production workflow. Their plugins are compatible with industry-standard formats such as VST and Audio Units, ensuring smooth integration into your preferred digital audio workstation (DAW). Martinic Audio plugins are designed with an intuitive user interface, making them accessible to both seasoned professionals and aspiring musicians. Whether you're producing music in the studio or performing live on stage, Martinic Audio plugins empower you to express your creativity without any technical limitations.
Martinic Audio's commitment to innovation is evident in their continuous pursuit of excellence. They embrace cutting-edge technologies and stay at the forefront of industry advancements to deliver groundbreaking products. From enhancing existing instruments to creating entirely new virtual instruments and effects, Martinic Audio's dedication to innovation fuels their quest to provide musicians and producers with groundbreaking tools for sonic exploration. With Martinic Audio, you can be confident that you're investing in products developed by a team that shares your passion for pushing the boundaries of sound.
Martinic Audio values their community of users and strives to provide exceptional customer support. They understand the importance of a strong user community and actively engage with their customers, offering resources, updates, and forums for sharing knowledge and experiences. Martinic Audio's commitment to customer satisfaction ensures that you receive the support and guidance you need throughout your music production journey.
Martinic Audio stands as a leading audio software development company, offering an exceptional lineup of virtual instruments and effects. With their unparalleled sound quality, accurate modeling of classic instruments, versatile audio plugins, seamless integration, passion for innovation, and strong community support, Martinic Audio products are a must-have for musicians, producers, and sound designers seeking authentic and inspiring sounds. Embrace the power of Martinic Audio and elevate your music production to new heights of creativity and sonic excellence.
Reader insights
Be the first to share your insights about this piece.
Add your insights