Dear Taylor Swift: We Stand by You
Singer's tough year capped by battle with Scooter Braun, Big Machine Records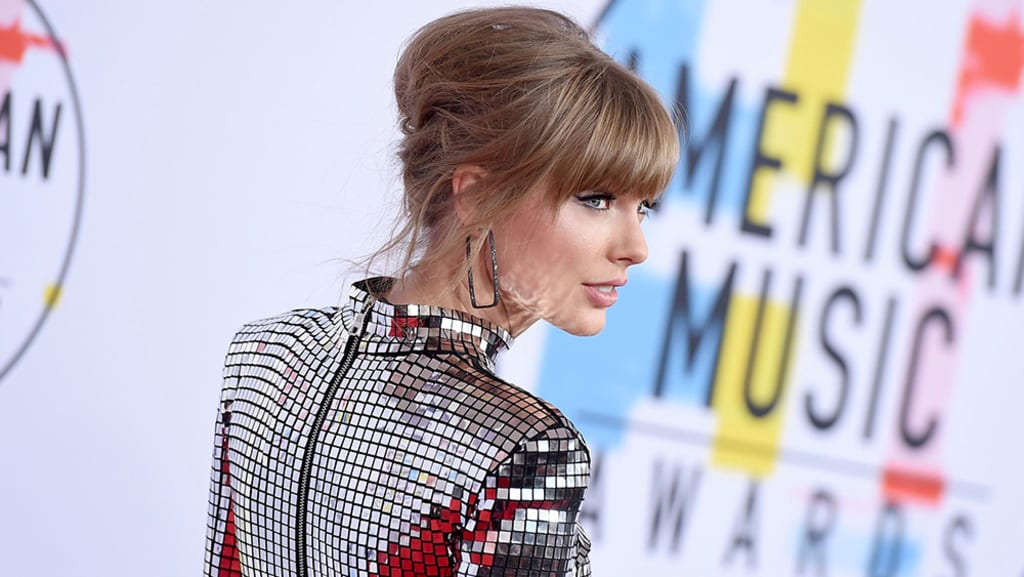 https://pmcvariety.files.wordpress.com/2018/10/taylor-swift-american-music-awards.jpg?w=1000&h=563&crop=1
Before you start thinking I've cracked by saying that #TaylorSwift has had a tough year, hear me out.
We have this illusion that wealth ensures you have no problems. There are many who seem to be under this somewhat misguided belief that if you're rich and popular, you have no right to complain.
I've been listening to Taylor Swift since she was a country music darling at the age of 15 or so. In fact, I had a hard time believing back then that she was so young, as her music displayed a maturity that I hadn't expected. I enjoyed her often-lighthearted views about love and really, I was still really into her music when 1989 came out. It's not that I no longer care for her music; I just really didn't care for Reputation when it was released, but with the release of Lover and its lead track "You Need To Calm Down," I was once again hooked.
When I caught wind of the Scooter Braun-Taylor Swift fiasco, I was surprised. I have never really heard much about Scooter Braun beyond his connection to Justin Bieber, but I knew he was a big-shot manager of some serious talent, such as Zac Brown Band, Carly Rae Jepsen and the Black Eyed Peas, among others. At first, it made sense to me that Braun would have the cash to purchase Big Machine Records, which Swift left back in 2018.
Here's the catch, at least according to Swift. When Swift left Big Machine, she had to leave behind her masters. She has said in previous online posts that she'd wanted to purchase her masters, but was never provided the opportunity to do so. She's also accused Scooter Braun of orchestrating a video for Kanye West which depicted her naked, and of releasing a phone call with West in 2016, according to Business Insider.
With all of this being considered, it should therefore come as no shock that Swift is none too pleased with the celebrity manager. Now, she's got even more reason to be upset. According to a November 14, 2019, tweet on Swift's Twitter feed, Scott Borchetta—the former owner of Big Machine Records—and Scooter Braun have told Swift and her team that during her upcoming performance at the #AmericanMusicAwards, Swift is not allowed to perform any songs from her back catalog, as that would effectively be re-recording them before she is legally allowed to do so next year. The pair have also declined the use of any prior performance footage or any of her older music in an upcoming #Netflix documentary about Swift.
If you add this distressing news to the news that Swift shared earlier this year that her beloved mom Andrea was once again fighting cancer, its little wonder that Swift is having something of a rough year. Yes, Swift is insanely wealthy at an incredibly young age. Yes, she is terrifically talented and is able to do what she loves for a living. However, that does not mean she is immune to the same pains that the rest of the world goes through.
Her work has been compromised by men who seem to want to rub her nose in it. Having your work claimed by individuals who don't have your best interests at heart—which is what this appears to be—is irritating at best, but when your work is so deeply personal, and reaches back to when you were struggling and trying to find yourself as an artist, it's devastating. Swift's Twitter post about the latest problem in her dealings with Scooter Braun seems to express just how upset she is, as it's captioned, "Don't know what else to do."
When a young lady who has access to more resources than many of us would even have the opportunity to see in our lifetimes is sounding lost, that says something.
I feel for Taylor Swift and her current situation. The only solution I have—at least as far as her mother's situation is concerned—is for her to keep reminding her mother just how much she is loved. As for the Scooter Braun and Big Machine Records fiasco, I have no good answers, and hope that things work out.