'Burn the Floor' literally burns the floor on Norwegian!
#Shiplife #Burnthefloor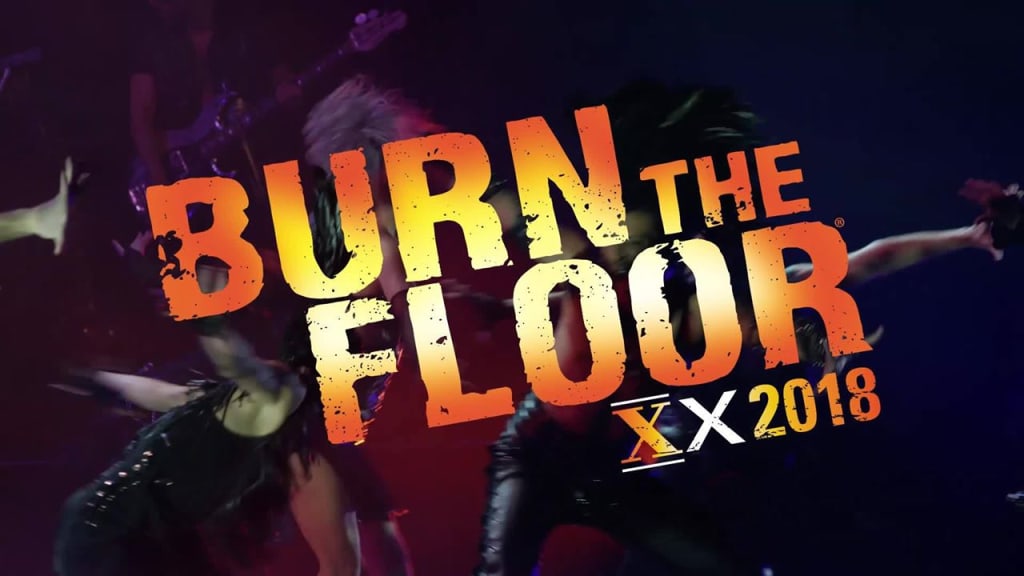 Okay, okay, okay, so I am back with another blog post about this amazing frackin' company. I can't buzz about them enough. After seeing them on board the Norwegian Breakaway, I was beyond excited to hear that they had a show also on board the Getaway. Obvs, because they're sister ships but hey, whatevs. And by god this show is totally different than the Breakaway, for some reasons they don't want to showcase the same show as some people travel specifically for the entertainment on board the ships and also just to spice it up a little. With this show I feel that they do this.
This non-stop, high energy dance revue fuses contemporary music with sultry dance routines. It's a 60-minute production of high intensity dance numbers. It runs through various scenes with a talented cast of dancers. There are also two main vocal performers who were rock solid. These Latin dances heat up the stage and keep the audience fully engaged. It's a very upbeat performance by the cast. It's set in Havana and has a very Cuban, Spanish theme. The set was phenomenal and for me stood out through the show. Some numbers are the same but the opening and closing were different which was nice to see. There were also different cast members that I hadn't seen before so it was amazing to see them come to life.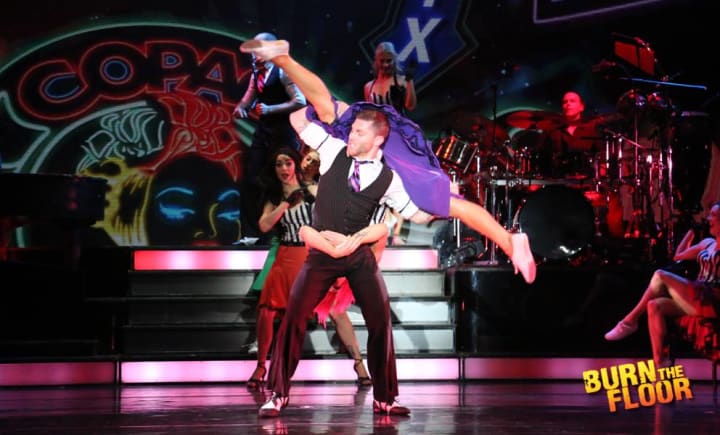 Ben and Jemma made a reappearance which was amazing because they are legit my favourite couple in Burn the Floor so to see them tackle something else was fun. There were three couples that were new to me and I am now in love with them. They dance with such passion and you can see it on the stage.
Stephen Vincent started dancing at 6 years of age with Ballroom and Latin. At the age of 16 he won the title of UK Latin Champion and represented the UK internationally at the world championships. Stephen studied dance at Italia Conti in London. Theatre credits include Latin Fever (West End), Simply Ballroom (UK, south Africa & Dubai), Cheek to Cheek (West End, London), BTF 2006 (Australia, China, and USA) and BTF Australia 2010. Now this guy is one of my new faves, Him and his wife dace amazingly together, they are so elegant and infectious. They did quite a few numbers solo which was amazing to see.
Kylee was born in Pretoria, South Africa, and started dancing at the age of 8. She has experience in freestyle, slow dance, hip-hop and contemporary but specialised in Latin. She represented South Africa in Italy at the Junior World championships. Kylee is the undefeated WDC South African under 21 Latin champion. In 2011 she won the under 21 Dutch Open Latin Championship and the under 21 WDC World Latin Championships. The highlight of Kylee's dancing was winning the under 21 Open British Latin Championship (Blackpool) title in 2012. Dancing is her passion and she joined Burn the Floor in 2013.
Lauren has been dancing since the age of 2 and has competed in Ballroom and Latin dance since the age of 7. Early success led to winning three major International competitions and to maintaining the title of British Closed Champion for 3 years. Lauren's competitive career continued with other highlights including winning both the prestigious United Kingdom and the British Closed Under 21 Ballroom, and Latin titles, along with various TV and theatre appearances. She has represented England in international 10 dance competitions. Lauren is a Broadcast Journalism graduate, but her first love is dancing. This is Lauren's first year with Burn The Floor. I loved Lauren dancing she is the definition of perfection and elegance when she dances. Her precision is amazing and she moves so smoothly across the floor.
Giulia Serra has had the success of achieving the title of Vice-Champion and has featured in the finals and semi-finals of the Italian Latin Championships and Rising Stars World Dance Sport Federation Latin Championships. She is honoured to join the cast of Burn The Floor. I love love love Giulia and her partner Simone, they are amazing together and they have amazing passion on the screen. The two main dances they have towards the end are the best I've seen in a long time.
So as you can see I am really passionate about this show and it really does live up to the name they literally burn the floor as they dance.