Black Emits Light
I felt like a stranger to this world…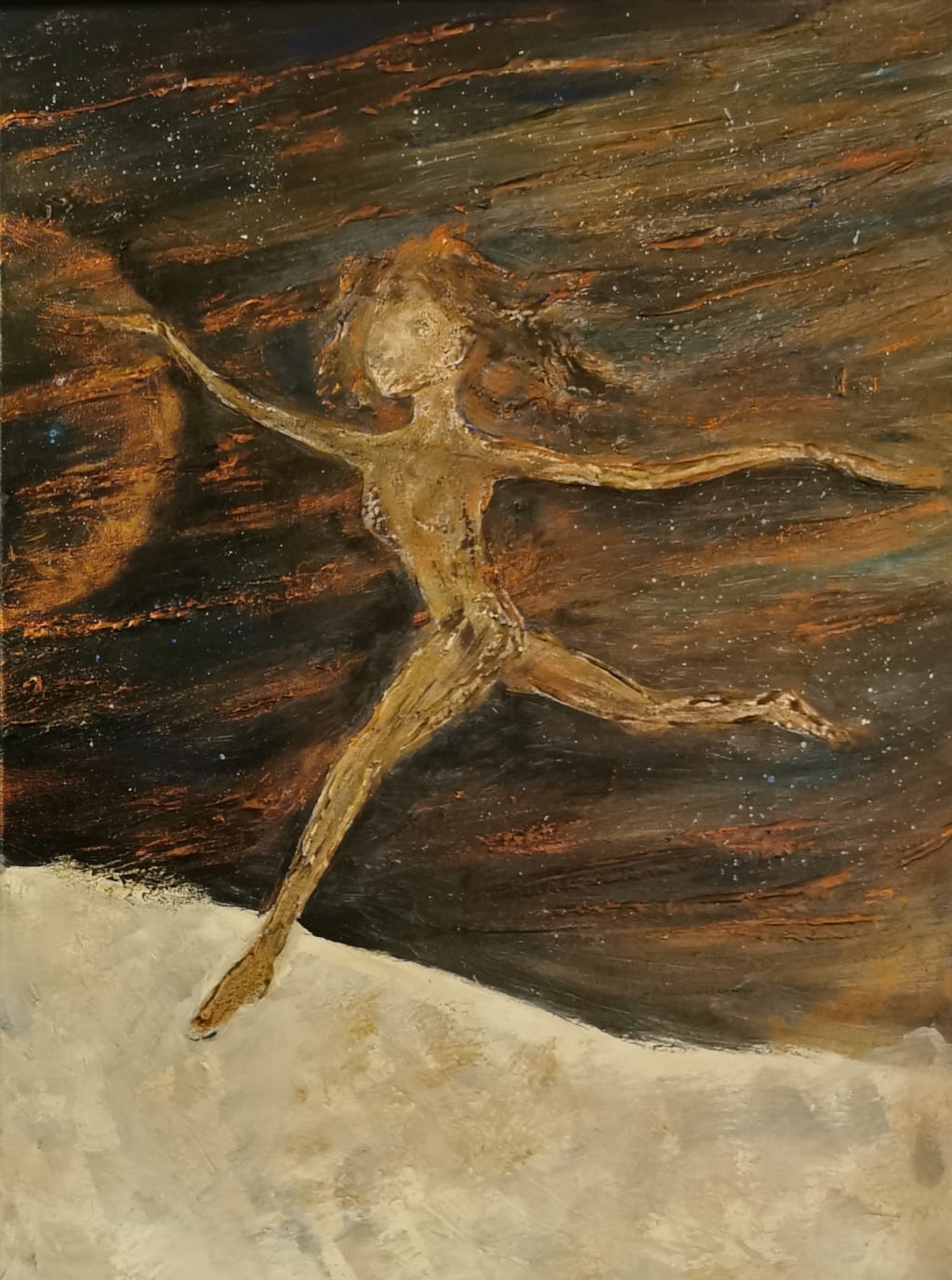 Galaxie Defenders - Painting by Karmspi Art
I was all alone walking through a tunnel, pitch black. I wasn't scared, not even a tiny bit. Droplets of water delicately slipping* from the ceiling sounded like high sharp notes as they merged with the narrow spotted stream on the ground. It was the perfect melody for the entrance of a magic choir; perfect song that endlessly sang about the beauty of its beginnings. The humidity hanging in the air was filling my lungs, lavishing them with Gospel and Soul. I was neither cold nor hot – just perfect temperature; throaty, vulnerable, rough and conversational. When I entered here, I was willing to pay the price for everything. I said: "God you may create with my life the piece of art that fits your needs." I promised myself that I was willing to suffer anything for I knew he would even subprime loans for my life if he was to send me overboard. It felt strange in here, like if the outside world was transforming the laws of nature for my sake. Something's Got a Hold on Me: "I get a feeling that I never, never, never, never had before." After a long while of walking itsy steps with the exact same movie unfolding before my eyes, it seemed like the world would never see in colors again; stuck in a black and white filter. I felt like a stranger to this world. All I wished for was to tell my story with no filter, in my own deeply emotional way. Thus, filled with the spirit of courage, I sharpened my machete and stood ready to lead the way. I said: "Oh Almighty show me the way to enter the world for I now have a voice!" The world was out and at last, about to hear me sing my song. Was it just my imagination? Were my eyes ever going to see the light? I waited. How come there was still no light? I was tired of waiting for the light at the end of the tunnel when suddenly Something Got a Hold on Me again: "My heart feels heavy, my feet feel light, I shake all over…" and out of the Blues I finally lit that light up myself.
I'm not sleeping, I'm not moving; I am listening. Taking a pill to numb the pain because it hurts; it's a sign deeply buried under the frost. Goodnight. She swallows hers and starts dreaming like a glitch in the punctuation. "Are you ready to embark into the craziest adventure? Where the heart of it doesn't even know where the golden fish is. Where you are the Rock and you Roll to feel the Rhythm and get the Blues, to be Jazzy and Cool, and where no one and everyone could be your alibi." I heard it like a loud echo, it said: "Are you willing to be your own voice; unique, majestic, powerful, groovy, raw and mystical?"
I woke up that morning humming a song in my head. A song by Etta James, The Wallflower, and the song goes like that: "You better roll it while the rollin' is on, roll on, roll on, roll on." And I thought, hey I'd be willing for that. At that same moment "Woof!" it's my doggy. I said "What puppy, you wanna go with me?"
In this world where the Egg becomes the Chick and the Chick lays the Egg, you're not only the Rock Star and the Pop Star, but you are also the Hollywood Star and The Super Star! Winning 6 Grammy Awards, she reached the 7th sky ready to hit cloud 9. When I finished writing down these words I heard the loud violins of Beethoven's 5th Symphony breaking the silence in the name of Fate! The symphony of destiny, #5 in C minor was beginning Da-Da-Da-DUM, Da-Da-Da-DUM but at the ninth succession of chords, it was no longer the violins that were heard but rather the rumbling of the sky like an airplane that splits the skies. I turned the page and I entered the story. I was in it with a rope on my neck in rewards of the sum of twenty-thousands-dollars. Apparently, it has been written in a tiny black notebook.
The next moment, I saw the outline of a grand orchestra before my eyes and I was standing at the center stage with a microphone in my hands and this iconic voice dancing in my womb. There, I realized what I was tasked to; bridge this current world into a modern era where Soul was the new direction. My Dearest Darling: "Nothing in this world can keep us apart." If I may have one last wish, I just wish it wasn't so hard for people to feel our oneness, with our full hearts and our full minds.
This forceful lady sang like no other. She opened her mouth filled with both, pain and triumph, and her passion for her work transmitted with a confessional quality that made her performances fearless. Ms. Hawkins did it all, from the Argo contract to working with the Chess Brothers, what is certain is that she lived what she sang: "At Last my love has come along, my lonely days are over and life is like a song."
I stood up clapping, and clapping, and clapping. I screamed "Bravo! Bravo!" I am the crowd and I am so proud of all her accomplishments for she revolutionized the world of music. She opened it for the Rolling Stones, and "Deep in the Night" she played along with Janis Joplin, the Eagles and Alice Cooper. So I was clapping for she had made it and I was very inspired by her fittingly transcending all boundaries.
The innovation of music; initiated by the voice of a black woman, when a black woman propels the music industry to the next level.
She went with all of herself in all she did, went over debts, but at last she brought home way more than any income could support.
*Slippage is a phenomenon that happens when there is a little path of water that makes its way through the resin resulting in delivering an unprocessed splooch of water which kept its raw and natural state.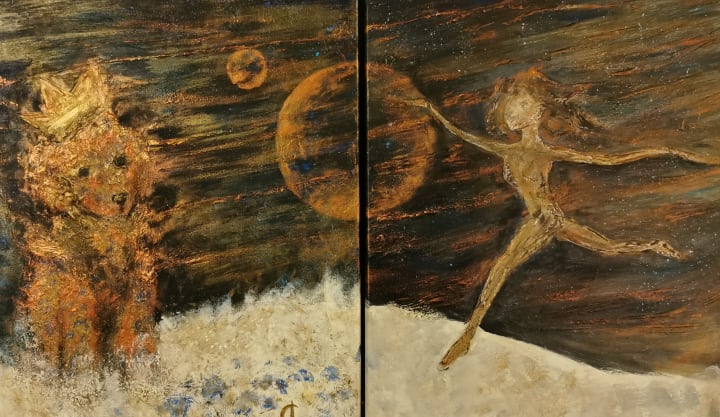 Reality is merely an illusion, albeit a very persistent one. - Einstein