Best Portable Hi-Fi Music Players
Not satisfied with a boiler plate audio experience? Invest in any of these powerful portable hi-fi music players.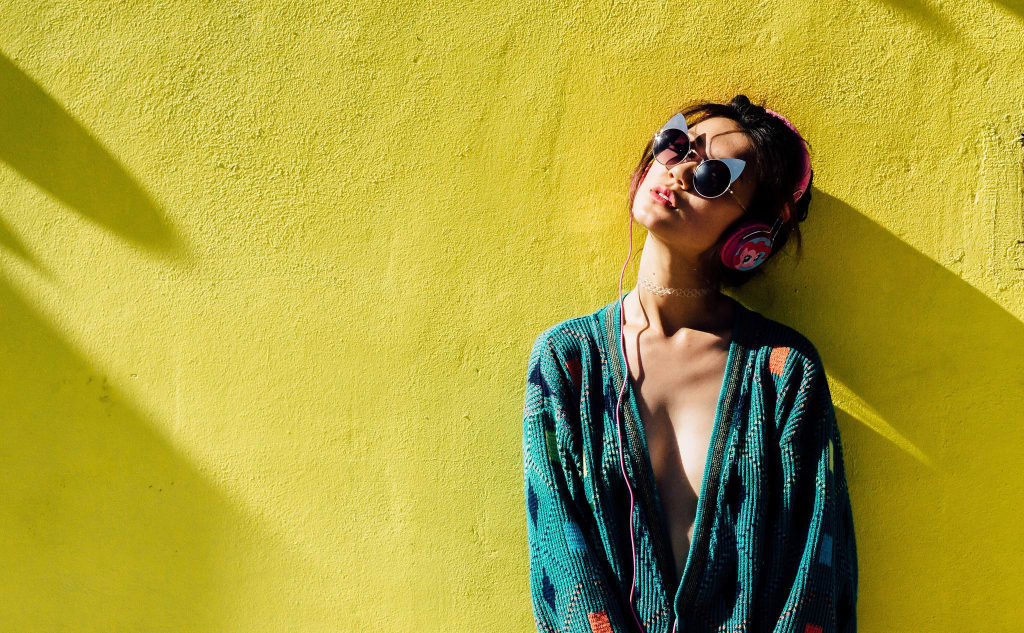 If you're a true audiophile who isn't satisfied with whatever is coming out of your new iPhone X, but instead want a richer audio experience, you might be in the market for a portable hi-fi music player. Also known as digital audio players, these great gadgets are capable of supporting high-quality audio, something most of our everyday devices just aren't capable of.
How exactly are these so much better than basic mp3 players anyway? Well, remember your old iPod or iPod touch? They were fine for storing music, but think of these portable hi-fi music players as a car and the iPod as a bike — there is a huge difference. The best portable hi-fi music players combine integrated storage, digital transport, digital-to-analog conversion chips, and a potent headphone amplifier into one powerful place. Music is incredibly important, so check out some of the best ways to listen right here.
iBasso makes some of the best portable hi-fi music players around, especially when you consider their durability and price point. For a fraction of the price of more high end players, you get beautifully crisp and clean sound every time.
For less than $400, the device packs an impressive amount of juice, including dual mono ESS Sabre32 ES9018k2M chips built to ensure a great sound anywhere from planes to trains. It's small and sleek and fits easily into your pocket. The only downside is the relatively short battery life, but you can use removable batteries, as well, if it's an issue.
The Sony has a classic user interface that is incredibly easy to use, offering a similar experience to your iPhone. It comes with wi-fi, so you will be able to access a host of third party music you wouldn't have been able to otherwise. The feature that truly makes this one of the best portable hi-fi music players on the market is the insane 128GB storage with an option to add 64GB via microSD.
Plus, its integrated lithium ion battery is capable of over 30 hours of playback. The price tag is high at over $1,000, but it's far more than just an iPod on steroids, the Walkman is able to support playback of virtually every hi-res format, including DSD and Bluetooth LDAC.
Astell & Kern are known for making some of the best portable hi-fi music players money can buy, and they have the awards to prove it. Speaking of money, these things aren''t cheap, as this 384GB player is going to run you around $2,500 — for good reason. Because this is one of the more high end options from the brand, it offers incredible sound quality every time.
The Astell & Kern AK380 also features a nice four inch display with crystal clear resolution. You also get wi-fi access as well as several other connectivity options.
This is one of the more affordable on this list of the best portable hi-fi music players you can buy. The FiiO X3 makes it super easy to load files and never skimps on high-quality playback.
It's Bluetooth enabled and syncs with a wide variety of audio: MP3, WAV, APE, WMA, FLAC, ALAC, DSF, and DFF. The user interface is also simple to use as it comes with a touch wheel navigation, so you can bounce between your favorite artists in a flash.
The KANN by Astell & Kern is one of the most versatile portable hi-fi music players on the market. It offers 64 GB of internal storage, plenty of input and output, and a Micro USB for quick charging. It's powerful battery is capable of up to 15 hours of continuous high-resolution play back.
In addition, you get Bluetooth connectivity. This is the sort of gadget you're always going to want to have in your pocket. The lush sound quality, incredible battery, and massive storage options are something any audiophile can get behind, leaving you with one of the best portable hi-fi music players.
HiFiMan was one of the first major players in the digital audio player scene, and their HM-901 is one of the best portable hi-fi music players you can buy. This version is a huge step forward for them, and it puts out some of the sweetest sounding playback you'll ever hear. Additionally, the HiFiMan is highly adaptable and can cross function with a host of other products, so it's possible to customize and create a one of a kind player.
Tinker away till you reach your sonic liking, and upgrading is always recommended if you wish to get the most out of your experience. However, the stock version still sounds terrific, and easily syncs with all headphones, expensive or cheap.
If you've got the money, then there is no better digital audio player than the model that Astell & Kern is known for — the AK240. There is no better device when it comes to superior sound quality and storage capacity. The AK240 comes with 256GB of internal storage, and sets aside a microSD chip that gives you an additional 128GB. It also offers some rare features for its field, including built-in wifi and Bluetooth that allows you to stream music and never lose sonic quality.
It's user friendly touch screen will make you think you're scrolling through your iPhone, and it's thick and durable design makes it look like something Batman would pull from his utility belt. If you've got the capital, it might be worth the investment, as it's one of the best hi-fi portable players on the planet.
The OPUS#1 is a great midrange option for people not looking to spend over a grand on a digital audio player. The OPUS still gives you amazing sound quality in a sleek and attractive looking exterior, and make no mistake, it's among the best portable hi-fi music players on the market.
It packs great battery life and touchscreen user interface is very simple to use, so as soon as you take it out of the box (and upload some tunes) you will never want to put it down. The OPUS#1 is a straightforward and clean audio player, allowing it to easily compete with the more high-end competitors.
Pioneer is a big name in the world of high quality audio, so it's no shocker that they created one of the best portable hi-fi music players. The design is simple and compact, and it resembles most of the top end digital audio players on the market.
It offers detailed and balanced sonic quality, and users often experience high levels of transparency. It comes with wi-fi and is super compatible with all the different types of headphones. Pick one up and enjoy a richer music listening experience for a relatively fair price, given the brand.
Lastly, if most of these players have been a bit too pricey, then the X3 from XDUOO might be just what you're looking for. It supports a ton of different audio files, is compact and durable, and comes with 256GB of storage.
It's sleek and easily stashed in your pocket, and just because the price tag is just around $100, that doesn't mean you aren't getting high quality sound. The X3 is one of the better hi-fi portable music players on the market, and the great thing about it is practically everyone can get in on hi-res playback, making it a great choice for budding audiophiles.