Avatar - Hunter Gatherer
The best thing to come out of 2020? It might be!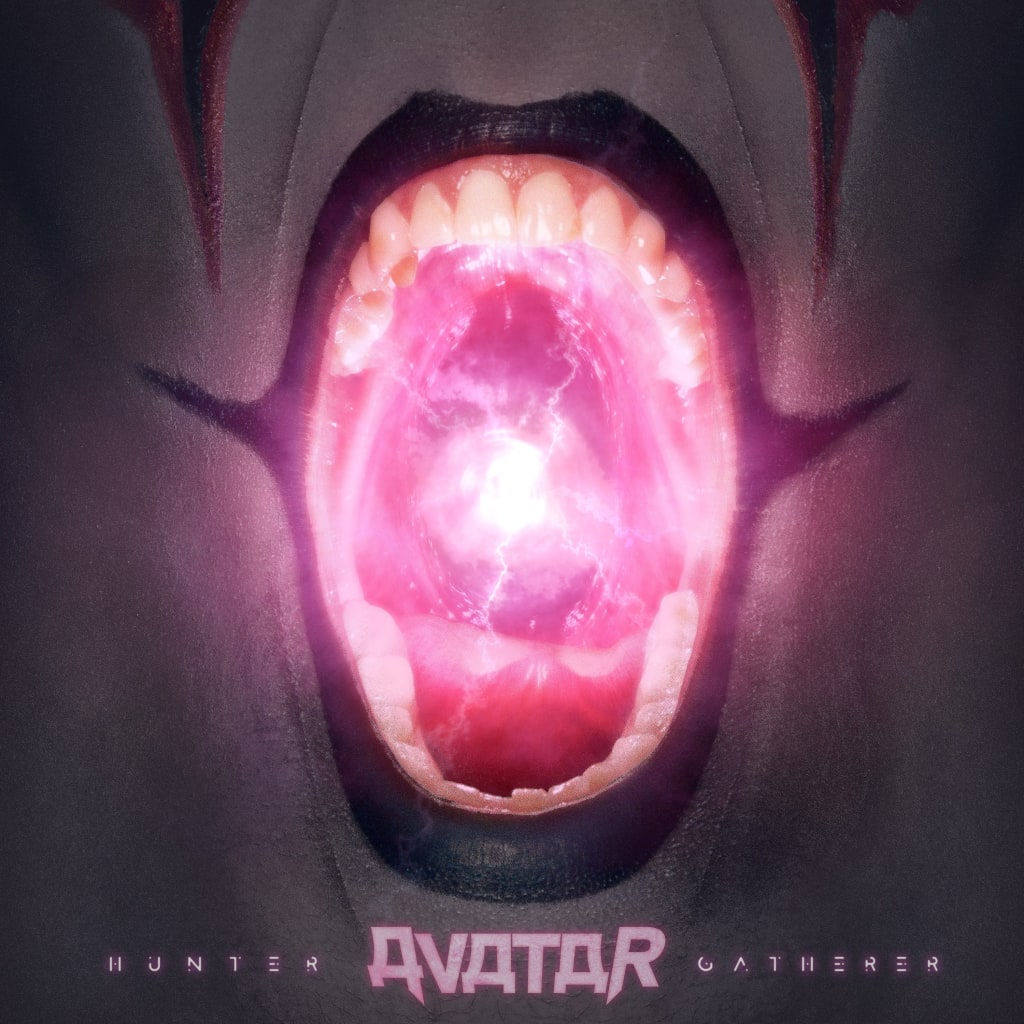 Band Bio:
Avatar is a metal band of some sort, (honestly it's hard to slap a genre on these guys that would really define their sound). Formed in 2001 in Gothenburg Sweden by drummer John Alfredsson and guitarist Jonas Jarlsby, eventually filling out their line up with bassist Henrik Sandelin, guitarist Tim Öhrström and the ever-versatile vocalist Johannes Eckerström. Who to this point has released eight albums in: Thoughts of No Tomorrow (2006), the in my option melodic death masterwork that is Schlacht (2007), their self titled album Avatar (2009) their bizzaro departure from Melodic Death Metal in The Black Waltz (2012), Hail the Apocalypse (2014), Feathers & Flesh (2016) The ever kookie concept album Avatar Country (2018).
Thoughts:
After the crazy kookiness of their last album left me a bit hesitant on what their new album would sound like, in both a good and a bad way. Since this band moved from their more traditional melodic death metal sounds of their first three albums, they never made the same album twice, seemingly jumping metal subgenres from album to album, so I was unsure what the next album would be, would it be a flat out death metal album ripped right out of the 90's Florida metal scene, some sort of djenty nu-metal, maybe they just decided to go folk for this album? Then "Silence in the age of apes" came out, and all of my concerns were alleviated on the djent folk album that it could have been pretty much out the window, and they are bringing back the heavy and laying it on thick! After "God of Sick Dreams" and "Colossus" came out, the thoughts of that relentlessly heavy type album didn't seem so far off!
To say this album isn't heavy end to end would be a disservice to the definition of the word heavy, music-wise most of the tracks are bludgeoning in a blend of death and industrial metal, complete with their signature twangy guitar tone. But this album does have its slower moments, like on the song "Gun" which is a slow crooning ballad. Beyond that is just erupting in the atmosphere and a dense wall of emotional turmoil as the beyond topical lyrics of the time set in, leaving the listener with chills and feeling almost oppressed by tracks end. And the outro track, "Wormhole" which they toy in the realm of black metal, with staccato riffing that makes one feel as though the listener is in fact traveling through the deep emptiness of space!
The Good:
There is a ton of upside to this album! The mix is astounding, even in the thick blend of guitar and bass you can still hear the signature twang of their guitar work that they are known for among the absolute distorted attack of the bass while still being able to hear all three as their own part of a whole! The drum tone is great, and on this album the less is more type of drums used for these songs really brings the synths and vocals to the forefront as there is more than enough space for them to dance all around the soundscape of the album! Which in mentioning these all the extras throughout the songs and the overall vocal tone, delivery and range of singer Johannes Eckerström is awe-inspiring and downright creepy at times!
Songwriting wise the album is diverse yet heavy as hell! The first two songs in "Silence in the age of apes" and "Colossus" are filled with rich downtuned thickness yet each song stands on its own. Which some albums of this heavy nature have a hard time keeping the songs diverse, though I know when shows come back, these two songs will erupt mosh pits the world around! Then they have songs like "A Secret Door" and "Child" which shows the kookiness of their last album, though they take a lot darker turn to this idea, read the lyrics of "Child" it's kinda messed up to say that it is kookie but more of the musical stylings than the subject matter of the songs themselves! Overall in my option the best song being "Scream Until You Wake" which on first listen caught me and kept me coming back, it would not shock me if this becomes a single. From the album as a whole, it is a kind of straight forward song but in the chaos and madness of this album. That is an up for me as it really is a rock of sanity among this raging stream of madness and is the first song I will recommend to a person looking into this album and is the first song from the album flying onto my playlists!
The Bad:
There is really not a lot of bad to be had on this album! If I had to pick a down, it would be the song, "Gun". From a song point, it is good and overall there isn't anything wrong with it musically but this song would be a down for me based solely on a personal level! The song can be a bit oppressive, and when listening to it my mind goes to a kind of bad place, so if I had to pick a down, it would be this song, by no fault of its own!
Favorite Track(s):
Overall for me, my three favorite tracks are "When all but force has failed", "God of Sick Dreams" and "Scream Until you wake "! These three songs kind of give someone a good idea of what the album is, and should have them checking the rest out right after!
Rating: A
This is a masterwork to add to their collection and very much a heavy metal must listen to of 2020 and I expect it to rank high on a lot of year-end lists!
Check out the album for yourself:
Support the band and follow them here!
About the Creator
Lead singer of the band Vesuvian, lover of the metals, horror movies and grower of beards!
Reader insights
Be the first to share your insights about this piece.
Add your insights