An Anatomical Playlist
Music Based On Parts Of The Body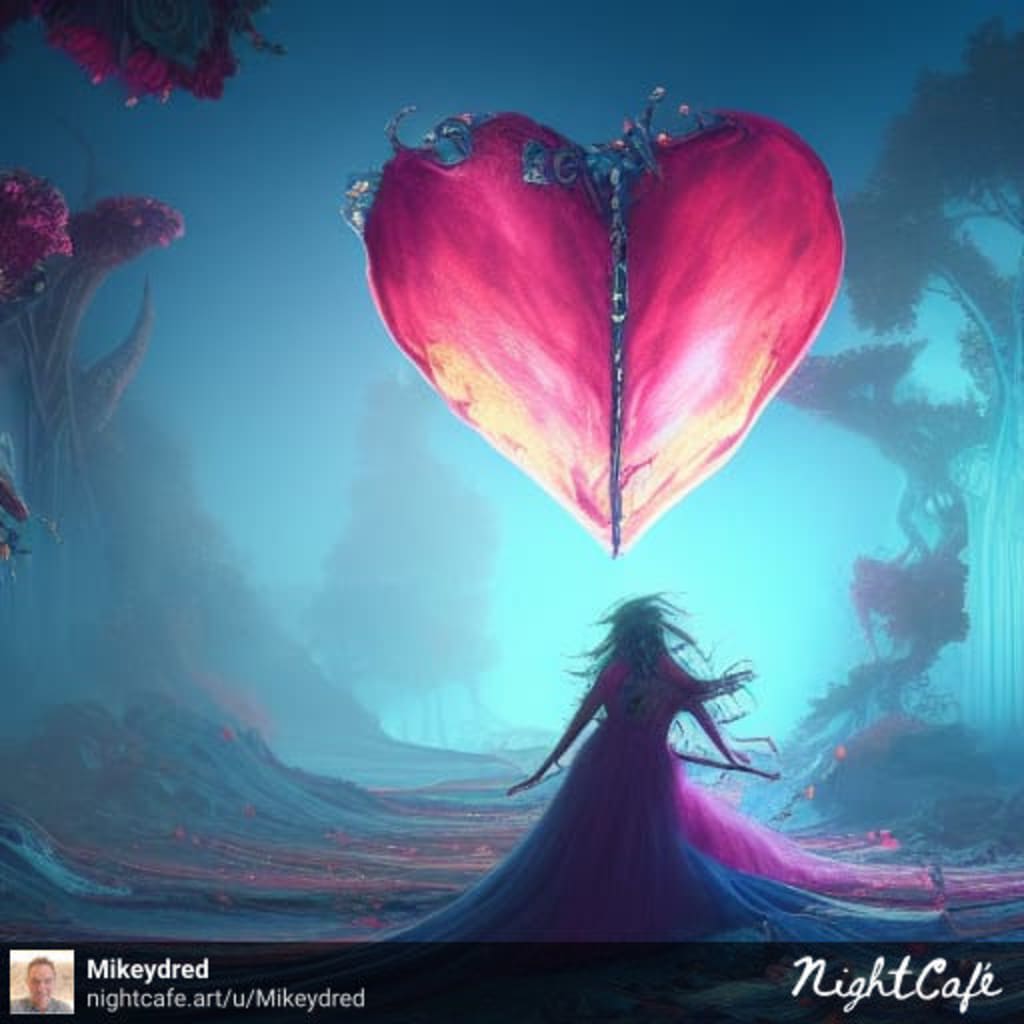 The Intro
I was listening to some songs and "Magic Man" by Heart came on, and I thought that could be an interesting theme for a playlist, parts of the body either in the song title or the band name. I will probably miss a lot but I am just going to dive in and see where this takes me.
The only criteria are that they have to be songs that I like, and there will probably be a repetition of certain body parts, let's face it, so many songs refer to the heart, and often other parts of the body when they are love songs.
So some of these will be sentimental, but some will be quite powerful.
So let's go, and you know where we are going to start.
Magic Man by Heart
Although not original band members, Ann and Nancy Wilson personify Heart and have produced some amazing heavy songs like "Magic Man" the opening song from their debut album "Dreamboat Annie", which was my introduction to them.
At the time, the band was based in Vancouver, British Columbia; the album was recorded in Vancouver and first released in Canada by the local label Mushroom Records in September 1975.
Noises For The Leg by The Bonzo Dog Doo Dah Band
This theremin led piece is introduced by Vivian Stanshall who I recently wrote an apprecoiation of. The Bonzos were anarchic and played anything from trad jazz to psychedelic rock often injected with off-the-wall humour. This is a prime example of their world.
Arms of Mary by The Sutherland Brothers And Quiver
The band that wrote "Sailing" which was a hit for Rod Stewart from his paydirt album "Atlantic Crossing", and while Rod's version was good I prefer the Sutherland's original.
My favourite song of theirs is called "The Pie" which could kick off another playlist, as could "Sailing" or maybe I could do a piece on The Sutherlands.
To The Devil by Dead Eyes Opened
I saw Dead Eyes Opened supporting another Goth band but they were the stars on the night. If you are listening you will realise that this short playlist has no particular genre, apart from the fact that I love the songs.
Grandma's Hands by Meg Mac
Most people will know the Bill Withers version of this, but I picked up an EP by Meg Mag and love her version of the song. Make sure you take a listen to this one.
More Than Seven Dwarfs In Penis Land by Ron Geesin and Roger Waters
Around the time of "Dark Side of the Moon", Roger Waters collaborated on a film soundtrack of "The Body" with Ron Geesin who had orchestrated Pink Floyd's "Atom Heart Mother". YOu can see the nominated body part in the title and Geesin's music reflects the title.
Queen of Hearts by Dave Edmunds
Another song that I totally love, an absolute beauty from the welsh rock and roll genius, although he apparently speeded up the tapes of his recording of Khatchachurian's "Sabre Dance" to impress people even more. This is the first body part repeated on this playlist.
Keep Your Hands To Yourself by The Georgia Satellites
We used to play "Battleship Chains" in a band called The Pink Bananas (inspired by the Velvet Underground debut cover designed by Andy Warhol) but this is another great "Hands" song, pure rock and roll.
Heart As Big As Liverpool by The Mighty Wah! (Pete Wylie)
One of the greatest songs about Liverpool by a Facebook friend of mine Pete Wylie. This video is a tour of the city ten years back and always gives me goosebumps. I covered it on my YouTube channel but that is a million lightyears from this version. It is absolutely beautiful and a great way to end this playlist.
Listen and enjoy.
Reader insights
Be the first to share your insights about this piece.
Add your insights