Act I Renaissance is ...... (Album Review)
I just listened to Beyoncé new album "Act I Renaissance"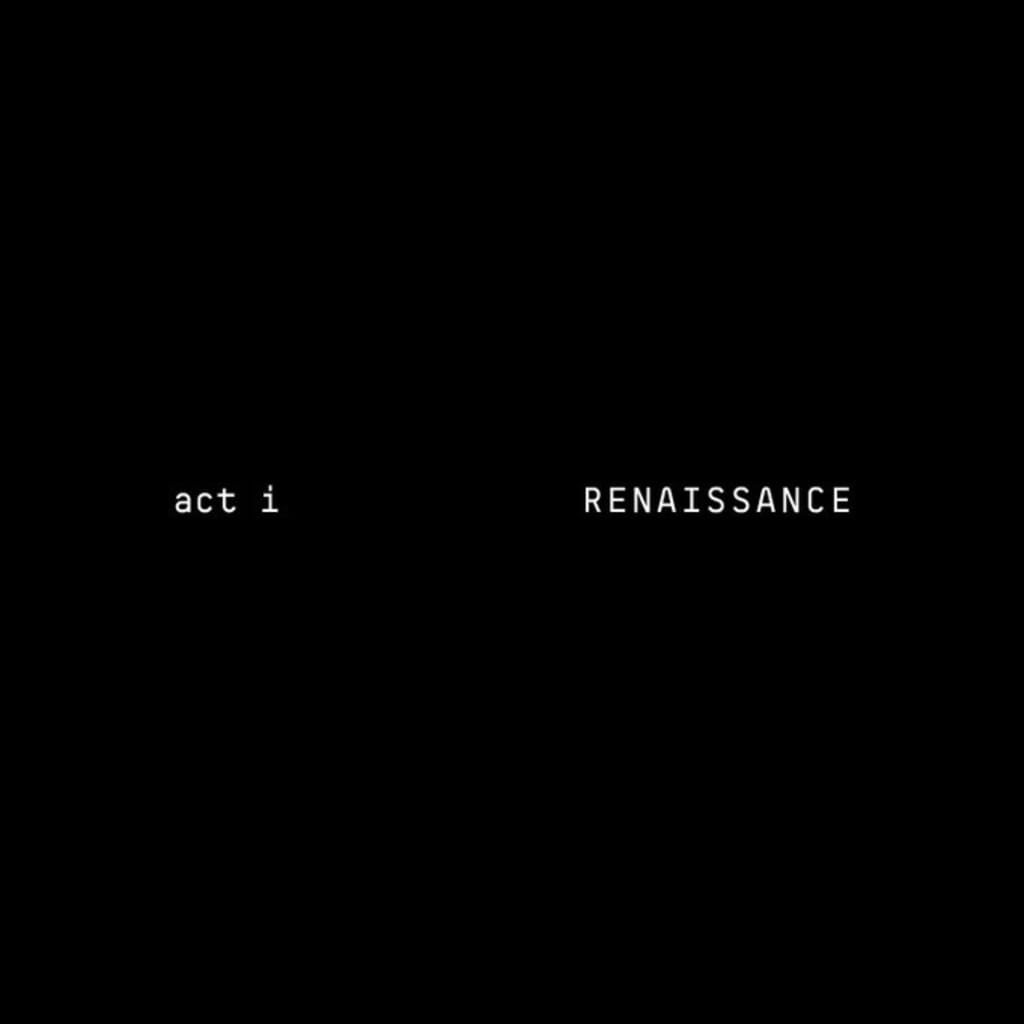 July 29
The day Queen Beyoncé released her seventh album "Act I Renaissance" after six years since her sixth album Lemonade. Finally!!!!!! After all this time, in the words of Lizzo
"It's about damn time!!!"
The album was released on midnight. Despite of what Azealia Banks and Grammy Winner Kelis says (even though I kind of agree on her take on not having permission and credit for the album). I had to sit back, relax and listen to her new album. The album contains 16 tracks.
Track 1. I'm That Girl
It started out with this weird scary sound then her vocals started poetic like spoken word. Then the beat started coming in and I was feeling it. The flow is kind of similar to Drake but very confident and storytelling. Then she rocked it hard until the end.
Track 2. Cozy
I like the remix jazzy beat and I love the words from the song. Very meaningful and comfortable. No lie makes me feel good about myself and not care about anybody's opinion.
Track 3. Alien Superstar
This song is very motivating and satisfying. Great vibe and Great tone. It sounds like something you mostly listen at gay bars and all the gays doing the robotic vogues on this track. This song is like a gay anthem no lie nothing wrong with the gays (I love my gays) but it feels like it is.
Track 4. Cuff It
This song is kind of disco type like something you play at a roller skating rink. This song makes me fall in love and I'm amazed by the muse.
Track 5. Energy
Now this track.... the one that sampled Kelis song. Honestly when I heard this song I didn't hear anything that was sampled from Kelis it just put in question mark like "What? How was this sample?" Because I didn't hear anything that says that's a Kelis track and I tried to find which track but I didn't find anything until I heard Kelis song "Get Along With You"(Pharrell Edit) and I heard parts of her song sampled on this track.
Overall, the song was very fast paced and could've been a little bit longer. I don't know if it is a message from Pharrell wanting to get along with Kelis or this was to spite her. But I have a feeling Kelis isn't going get anything from this song because all I hear is parts and that's it.
Track 6. Break My Soul
The most talked about single that got released before her album was released. Great beat, great vibe and most likely to dance when no one is around. Better than the first and fifth track.
Track 7. Church Girl
After hearing all the six dance tracks, I have wondered why this track is named "Church Girl" until I heard it. I heard her vocals vocalizing the chorus until the beat comes on with a little rhythm to it then I started her lyrics from the song and I totally get it. It was laughable and amusing. It kind of similar to my poem "Sunday Nights". Now I'm not saying she is copying me but it was saying about facts on church Girls. Kind of shady but true facts on church girls but not in a disrespectful way.
Track 8. Plastic Off The Sofa
The runs and sultry of this song were impressively moving. There was sense of R&B and neo soul. It sounded like the end of the summer love gone beautifully at a summer beach watching the sun go down. It was giving me Solange vibes like I feel like she wrote this song and it was kind of similar to Cranes in the sky.
Overall, I love the song.
Track 9. Virgo's Groove
This track hits different than Cuff It except this has a touch of R&B and 70s roller skating rink type of music.
Track 10. Move
It started out with a little drum beat then a fiery jungle beat came out. I like the "it's the Yonce groove" part. This song hits harder, very raw and I love the end of the song.
Track 11. Heated
Ok, this song is the bomb. This song is another Drake vibe. It was kind of giving me "I Need a One Dance" vibes. The song reference her uncle Johnny which was sweet. Maybe Drake should've been featured in this song.
Track 12. Thique
This song is a whole lot of ass in a good way. It gives me twerk jelly moving vibes.
This song is giving futuristic authentic 90s robotic music and not the Destinys Child type.
Track 14. America Has a Problem
I didn't understand this song all I heard some splash of a little 90s riff.
This song has a banging beat and another voguing rhythm. It felt like Todrick hall rhythm to it.
The final track of the album was the best for last. The sound was very hip and groovy like a disco ball shining around the ballroom.
After listening all 16 tracks of Beyoncé, I must say the album is a dance revolutionary. I like Break my Soul, Cozy (no lie my favorite song), Plastic Off the Sofa, and Cuff it (amazing song). This album is most likely to win a Grammy for Best Dance Recording, not for R&B because I didn't sense any R&B on this album.
The next album I will hopefully review on👇👇👇👇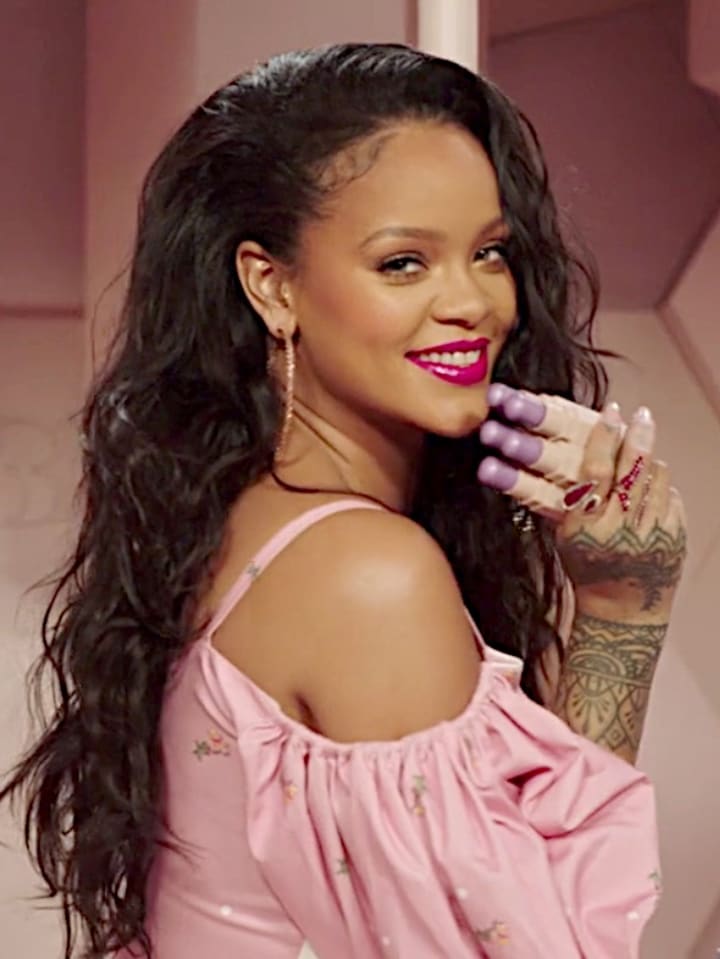 Hopefully her next album will be out soon!!!
I'll wait for you Rihanna!!!!
album reviews
About the author
Hello, My name is Gladys W. Muturi. I am an Actress, Writer, Filmmaker, Producer, and Mother of 1.
Instagram: @gladys_muturi95
Twitter: @gladys_muturi
Facebook: facebook.com/gladystheactress
YouTube channels in the works