A-Z of My Favorite Songs Pt. 1
Songs I like from each letter of the alphabet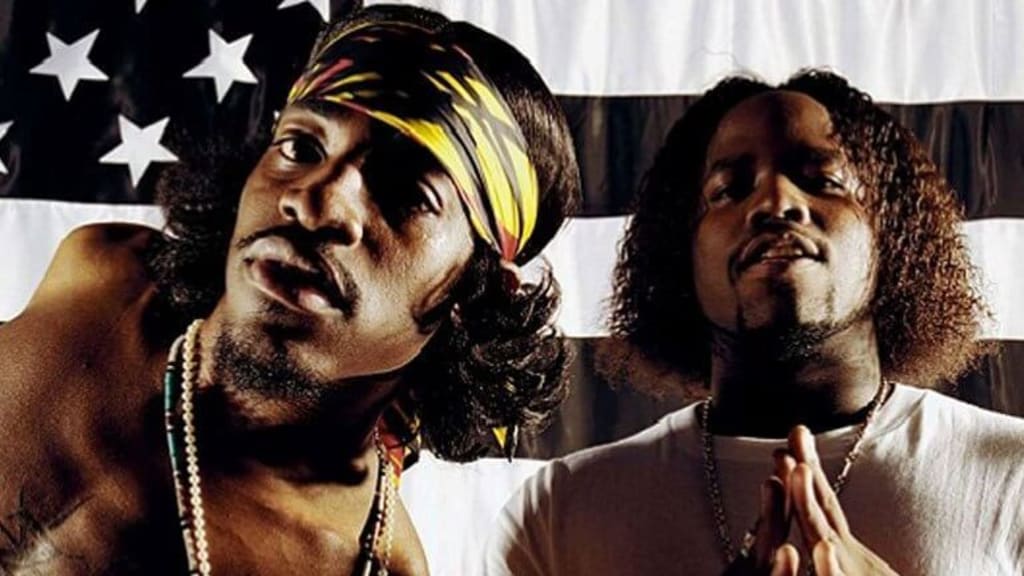 Some people love to ask the icebreaker question. "What is your favorite song?" and if you're like me, someone who listens to an abundance of music, you don't have one. You have several, especially nowadays when there are so many streaming services and ways to access new music. I've been in quite a writer's block for a little bit of time, and this idea came to my mind and I got extremely excited. I know lists are sort of cop outs when it comes to articles, but I love them, especially ones like these where there are so many choices. I hope this list will inspire you to make your own because I would love to look at someone else's. This is the first 13, and I will be doing the second tomorrow.
A- "Adorn"
"Adorn" by Miguel has to be one of my favorite R&B songs next to "Back to Sleep" by Chris Brown. They actually both sound extremely similar if you listen to them side by side. I love this song and I loved Miguel's performance of the song at the 2012 Grammys.
B- "Build Me Up Buttercup"
"Build Me up Buttercup" is a song by the soul band The Foundations released in 1968. I said this in the playlist of my life article, but when I was younger my dad used to play this song over and over again. To this day I can sing most of the lyrics, and every time I hear the song, a smile etches on my face.
C - "Concrete Wall"
"Concrete Wall" is a quite sad song by singer/songwriter Zee Avi. I first heard this song on the drama TV series Gossip Girl along with her other song "Swell Window." I immediately found the songs and fell in love with "Concrete Wall." The song is beautiful and unlike "Build Me Up Buttercup," it has more of a somber tone and vibe.
D- "Da Art of Storytellin' Pt. 1"
"Da Art of Storytellin" is by the iconic Atlanta hip hop group Outkast. While this is one of my favorite songs overall, it is also one of my favorite songs by Outkast, next to "Return of The G." I know every single lyric to the song, and when Big Boi performed at the Super Bowl, I knew he wasn't going to, but I was kinda hoping he would rap this. This song also kind of makes me sad, because I'll never be able to see it performed ever again, Second choice: "Doo Wop"
E- "Eleanor Rigby"
If you've been living under a rock, "Eleanor Rigby" is a song by the legendary group The Beatles. Now I was born in 2003, so I wasn't exactly given the chance to be a huge Beatles fan, but I do love this song. The first time I heard it was driving with my dad and it came on. I pulled out my Shazam app and it didn't load, so my dad just told me the song. Since that day Shazam failed me, this song has been in my library, and every time I hear it, I can't help but bob my head. When The Beatles inspired movie Yesterday was released and I saw it, the whole movie I was waiting for this song to come on, and I was so excited when it did.
F- "Family Business"
"Family Business" is a song by the former hip hop group The Fugees. I love every song by The Fugees, but this one has to be my favorite, even if Pras isn't on it. Replacing Pras is Omega and John Forte, and they both nail their verses. Another reason I love this song is because this has to be one of Lauryn Hill's best verses. Before the group broke up, I wish they could've at least made a video for this song because I picture one in my head every time I listen to it. Like "Da Art of Storytellin, Pt. 1," I truly feel sad because I will never get to experience this song live.
G- "Girl"
This one was one of the hardest for me to find, but then I really searched my brain I remembered this song. "Girl" is by the group The Internet and is a beautiful love song. I actually started listening to this song when I heard my dad listening to it. It is the perfect R&B song, and it's perfect for the summer and dancing under the pink sunset. Syd, the lead singer in the group, sounds so beautiful, which is not out of the ordinary for her.
H - "Hide and Seek"
"Hide and Seek" is a somber song by singer Imogen Heap. The song might sound familiar because Jason Derulo sampled it in his song "Whatcha Say." The first time I heard this song was in 6th grade when I was in a dance class. We had to perform to this song, so I heard it a bunch of times and fell in love with it. It's a beautiful song and I find it so amazing that Imogen basically produced and arranged the whole thing.
I- "I Will Be There"
"I Will Be There" is by Odessa, and the first time I heard this song was on an emotional episode of the drama series The Fosters. In middle school, this became one of my favorite songs, and in 9th grade, I actually made an anti-bullying video with the song in the background.
J- "Just Like Me"
"Just Like Me" is an emotional ballad by up and coming R&B singer Summer Walker. This song is fairly new compared to the other songs on my list, but I love it just as much. In the song, Summer sings about a guy who is basically her soulmate and how they belong together.
K- "Knock You Down"
"Knock You Down" by Keri Hilson featuring Kanye West was my middle school "he doesn't like you" anthem. I remember when I was young and this would play on the radio and I would know all of the words. Now that I reminiscence on the song, I'm kind of asking myself what happened to Keri Hilson, she was amazing.
L- "Love Lockdown"
Ahh don't I miss the old Kanye West. When I was younger and I heard this song, I actually never really knew the words and just the melody. In school, I would just be bobbing my head humming the song. It wasn't until middle school when I actually learned the words and the significance of 808s and Heartbreak.
M- "Mrs. Potato Head"
"Mr. Potato Head" is a song by Melanie Martinez. I mentioned in a previous article that I love Melanie Martinez and her album Crybaby. This song is a bit sad, but really touching. It's about plastic surgery, and Melanie refers to woman who get plastic surgery as Mrs. Potato Head, which I find really interesting and genius. This song is one of those that I can picture in a TV show.
list
Hi I'm Dakota I love music especially hip hop and R&B. One of my favorite things to do is annotate on genius
Receive stories by Dakota Thomas in

your feed