A Song For Each Year Of My Life - Part Four
This is for the "Melodic Milestone Playlist" Vocal Challenge
This is for the "Melodic Milestone Playlist" Vocal Challenge which you can read about below.
The Prompt
Create a personalized soundtrack to your life.
In 2015 I created a project to pick a song for every one of the 58 or 59 years of my life. I am now in my 66th year so will create six eleven-year playlists and link them together.
You can read and listen to Part Three here:
This is Part Four.
1990 - KLF - "America: What Time Is Love?"
This was originally published on Halloween or Samhain depending on your viewpoint or if you are religious or non-religious religious.
I do detest the commercialisation of the whole thing where plastic bats and witches' costumes seem to be the norm, and the whole American idea of threatening somebody is little more than preparatory gangsterism.
"Give me something or I will do something bad to you."
Tonight I will get teenagers not even dressed up coming demanding stuff, and of course, I will have tubs of sweets because I don't really want to find out what the malicious little imps will do. The reality is that it's an excuse to dress up and collect free sweets, although about ten years back we were burgled on Halloween.
I would welcome any Pagans or Druids around for a drink if you are reading this and know where I live.
Anyway into year 34 of the Musical Odyssey and we hit 1990. The year the KLF released the awesome White Room. This is an excuse to play the excellent "What Time Is Love? Amerika" which was a thunderous revamp of the already amazing version on the album.
1991 - Oceanic - "Insanity"
Year 35 in my musical Odyssey, and I am thinking of merging this with my book so I can finally publish it (this never happened). It will be very freeform by its nature (like this blog) but, I think this could work.
I was looking through the top 100 for 1991 and Insanity by Oceanic jumped out and grabbed me by the throat. Yes, there was a lot of KLF but I had them for my last post and this still sounds brilliant today.
1992 - Shamen - "Boss Drum"
We're up to year 36 in the Odyssey and this was the year that KLF's Amerika - What Time is Love hit the charts, though I used it two posts ago, so I missed stuff from the Shamen's En-Tact, one of the greatest albums ever but have taken Boss Drum by the Shamen for this year's choice.
1993 - House of Pain - Jump Around
We are into November, heading towards Guy Fawkes Night and wishing that maybe this year he could succeed. Outside the fog is making it look cold and grey and unwelcoming, unlike yesterday's eventual sun. There is a Music Quiz Tonight that I am wandering out to which is bonfire night related and I was just thinking of how relatively civilized that night has become. In the seventies, idiots would think nothing of chucking lighted fireworks, bangers and worse through people's letter boxes.
I was guilty of the odd gate swapping and pinching as well as playing knock-a-door run. So anyway it's over for this year and we can sleep without fear of door knocks with small people asking for sweets until we get the Christmas Carol singers around. Oh dear, it's only November and I have already mentioned the 'C' word.
The 1993 charts contained a lot of rubbish, but Jump Around by House of Pain is a great record and was one of half a dozen possibilities, though as I write this the Jam's Eton Rifles is playing on Radio 6 so this morning is jammed full of amazing music.
1994 - Stiltskin - "Inside"
1994 and year 38 of The Odyssey and it was getting a bit Ravey, so I've gone for Inside by Stiltskin, a song we played in the early days with Spoon. A great riff and a little reminiscent of Nirvana's - Smells Like Teen Spirit.
1995 - McAlmont & Butler - "Yes"
I don't think too many tears would be shed if Cameron, Osborne, May and IDS were dispatched in Guy Fawkes failed attempt to do something about government corruption.
I wonder where we would be had he succeeded? The pain that they have spitefully inflicted on the population of this realm especially those unable to look out for themselves, the poor, the sick, and those bombed out of their homes by weapons sold and promoted by this government to line their own pockets. But really we will have fireworks and bonfires and straw guys commemorating bonfire night and
OK, we are 39 years into the journey and I've chosen the excellent McAlmont and Butler song "Yes". This is an amazing song and this Odyssey has proved that there is always great music around at any given time.
1996 - Donna Lewis - "I Love You Always Forever"
I've hit year 40 in the Odyssey and there were a lot of fine records in 1996 but "I Love You Always Forever" by Donna Lewis has such a gorgeous chorus, and it shows what a soppy soul I really am. I had completely forgotten about this song, but now it's remembered.
1997 - Dario G - "Sunchyme" / DJ Quicksilver - "Bellisima"
Year 41 was the first year I had difficulty choosing a song from the top 100 of that year, some was OK, some was rubbish, and then this euphoric take on Dream Academy's "Life In A Northern Town" stood out.
I do love Dario G, even I want to get up and dance when their music comes on, but obviously that would be a very bad thing. , but then "Bellissima" by DJ Quicksilver came on, that was in 1997 so I am having both.
The Dario G album also references the refrain from David Bowie's "Memory of A Free Festival" from Space Oddity.
1998 - Wyclef Jean - "Gone Til November"
Well, it's the middle of the night after an amazing night seeing the Wedding Present. Amazing band and I am so pleased I saw them. Was there with two great friends we all loved it apart from an idiot numpty trying to pick a fight. I am quite tired so straight into the music now.
The Odyssey has hit year 42 and I am going for Wyclef Jean's heartbreakingly beautiful Gone Til November.
1999 - Bran Van 3000 - "Drinking In LA"
Now it's 1999 and I wish I could choose Prince's 1999 but that was quite a bit older, so it was a toss-up between "Tequila" by Terrorvision and "Drinkin' In LA" by Bran Van 3000.
I've gone for that latter, but there were a lot of songs I could have gone for.
2000 - Len - "Steal My Sunshine"
The Odyssey reached the year of The Millennium, and there was a huge panic about the Millennium bug and how the world would come to a halt. This confused me apart from being a ploy to rip people off.
I started programming in 1980 for Littlewoods and the first line of the program I wrote checked whether it was the 20th or 21st Century. If I was doing that then why weren't Microsoft, Intel, IBM and Apple doing it in the run-up to 2000?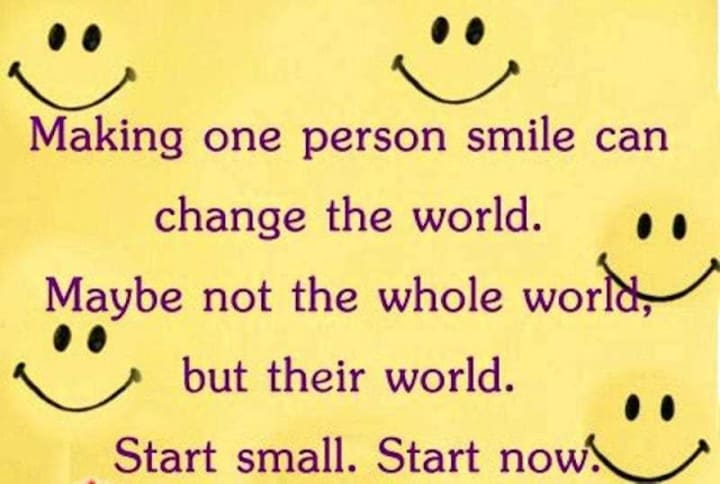 Well, the Odyssey reaches year 44, the year of the Millennium and good music was sparse, but good music is always there. I could have chosen "Beautiful Day" by U2, and "Who Let The Dogs Out" by The Baha Men was number one (as I say not a classic year) but have decided to go for Len with "Steal My Sunshine" which always brings a smile to my face, and anything that makes me smile is a great way to start your day.
Put a smile on your face and have a brilliant day.
2001 - OPM - "Heaven Is A Halfpipe"
I know I keep on about putting on a smile, being happy and hugging and kissing each other, but was tempted to write about this idiot situation about the colour of Starbucks Cups.
Someone once said that once the threat of starvation had been eradicated then people's main hobby becomes being offended.
Starbuck's are guilty of far worse things than the colour of their cups, but they still do good Frappacinos and I have no problem with the staff, just the company.
But anyway that's by the by. Today let's make it a BIG HUG Wednesday, grab a friend and hug them and go for a coffee at an independent coffee place like Bar Loco or Pink Lane Coffee in Newcastle.
The Odyssey hits 2001 and for 2000 I had hoped for Heaven Is A Halfpipe by OPM, so it was a no-brainer to choose for 2001, despite competition from Gorillaz and other worthy choices
Conclusion
We are now two-thirds through these playlists and looking forward to sharing the rest of the songs with you. I hope that you are enjoying these too.
Continue on to the first decade of the Millennium here
Reader insights
Outstanding
Excellent work. Looking forward to reading more!
Add your insights