A Hip-Hopera: DizzE B
'The Valley's Finest' segment #1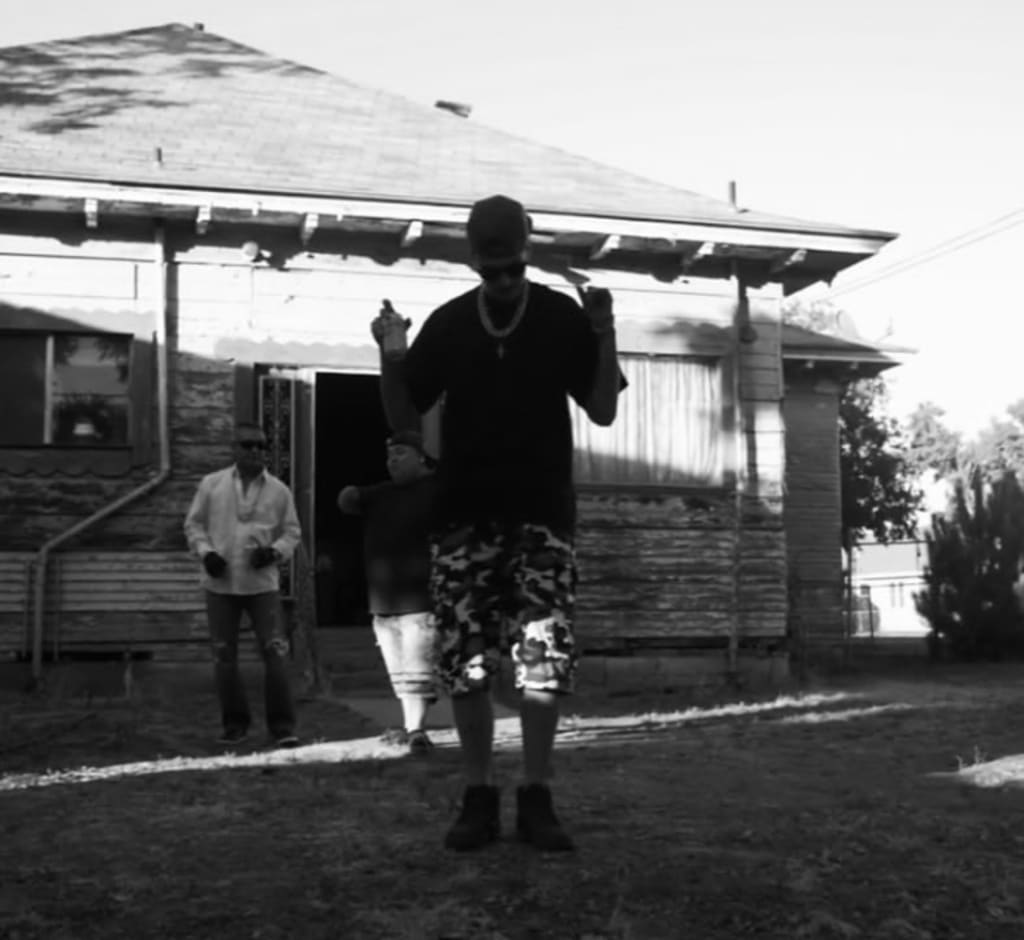 On Set For Debut Video
To kick off the series of The Valley's Finest, let's take a dive to Fowler, Ca. This Fresno County City is the home of Rapper DizzE B, an artist who brings out the nostalgia of the early 2000s with modern language of slang. What you might assume is just some ordinary buster off of SoundCloud actually proves to be very proficient in his skills. He has something that none of these hacks have, and that's just talent.
Before we can discuss true talent, let's set something clear: David B has a message for all the SoundCloud and Instagram users who feel the need to label their biographies as "Artist" and "Public Figures," and trust us when we say, the bluntness in the report is not as light as we'd hoped. David B has this to say: "You can't rap if your breath control is off, your verses are pick-pocketed off of others, and all your beats are samples and non-purchased bits. You can't call yourself an artist when you are recording off your phone in noisy rooms, and the beat is off-track. Real artists out there take time to work and put effort into their craft, and will make sure their music is heard and a message is be presented."
Well, all that being said, let's get back to a man that actually has talent. Now where was I? Oh yeah, DizzE B. So this particular rapper has that tone that many Chicanos can remember, back before you had sorry excuses for rappers like Lil' Pump and Drake. The music is fantastic, and we will be getting you a preview soon after the interview, which starts now:
Armando: Did you ever see yourself doing music, and are there any other ventures you're willing to take?
DizzE B: I have have always had a thing for music. My whole family has been musically influential to me at a young age. However, being a former pro-ball player, I never saw myself exactly pursuing music. I made little tracks on the side, but wasn't as serious about it until now. Once baseball ended, I decided to run with it and see how far it can take me. Hopefully I get far!
What exactly convinced you to pursue a career in music, particularly Hip-Hop?
I grew up with various genres of music, but Hip-Hop was just the way to go. It became therapeutic during some tough times in my life when I was younger. It was like a way for me to vent without having to pay a therapist who knows nothing about you, ya know? I would show different tracks to family members and friends, and I realized I was kind of good at it.
How personal do you take your audience into your life through music?
It can get pretty personal at times, no doubt. Eventually I want those listening to feel that they almost know who I am. I'm not afraid to speak on anything, so whatever I feel is what people are going to hear.
Where do you want to see your career take off to?
To the promise land! Ha-ha, but in all seriousness, I want to go as far as the man upstairs will allow me to go. It really brings in a good feeling when you're getting paid for doing what you love. I got to experience that with baseball, now I really want the same with music!
How do you feel artists in the rap game are doing nowadays as far as the changes made, and the fact it just ain't the same no more?
Like you said, the game is always changing and there are going to always be different sounds, flow, etc. I hear some good stuff out there and stuff I really do not care for as much. At the end of the day it is an art, and I appreciate the art of music, which is what stays the same in changing games.
Who inspires you personally, and who inspires you artistically?
Personally I am inspired by the man himself: my pops! If Superman had a hero it would be him. Artistically in my career, it would say Berner "El Chivo." I admire the constant grind, and the story of rags to riches in the world with his craft, and that is just me naming one of several artist out there.
What are some misconceptions you see about artists out there?
Mumble rappers I think. The deal with them is a big one. I'm not going to sit here and say I'm a fan of the stuff. But it's music, and like I said previously, it's a form of art. If you really took the time to listen to what they were saying, you might be surprised by the lyrics.
If you could have any major collaboration, who would it be with and where you like to perform it?
Ooooo!!! Mac Dre, the legend himself. But sadly he is no longer with us, so definitely Berner! And I do not care at all where we perform, because no matter what, it will be Poppin'!
Can we expect an album, mixtape, or single-cut from you soon?
I do have a couple of singles lined up, and they will be dropping in the near future. Also I was invited to be a part of San Diego's Mr. Lil' One's project, Blessed Sinners, set to drop the 15 of November. The project will debut my track, "When I Want."
Can you name some funny/interesting things about yourself for us?
Well something interesting I find is that I can still throw a baseball at 94 mph. It seems funny to me, because if you were to talk to me in person, I have had a serious stuttering issue since the age of five. Luckily, when I record there is no trace of that anywhere whatsoever. I have always wondered about that stutter, and why that is.
Before the segment ends, our DizzE B wanted to leave his fans with this message: "I appreciate you guys! Thank you for listening to my music. We are just getting started. Stay Tuned!" A real true delightful way of kicking off The Valley's Finest. David B's ever so interesting words of insight are, "This boy has something spectacular. I will personally set to it he is heard."
Well in other words threatening or not, David is surely excited to have DizzE drop his next single. You can follow him on his journey to success which isn't far behind, and Teal is already claiming dibs to collaborate on his next R&B/Hip-Hop single, so watch out because The Valley's Finest has more to report in 559 area. Bye-bye now!