A fascinating talent that is pure LJGOLD
LJGOLD is a professional hip-hop artist, entrepreneur, and author from Oakland, CA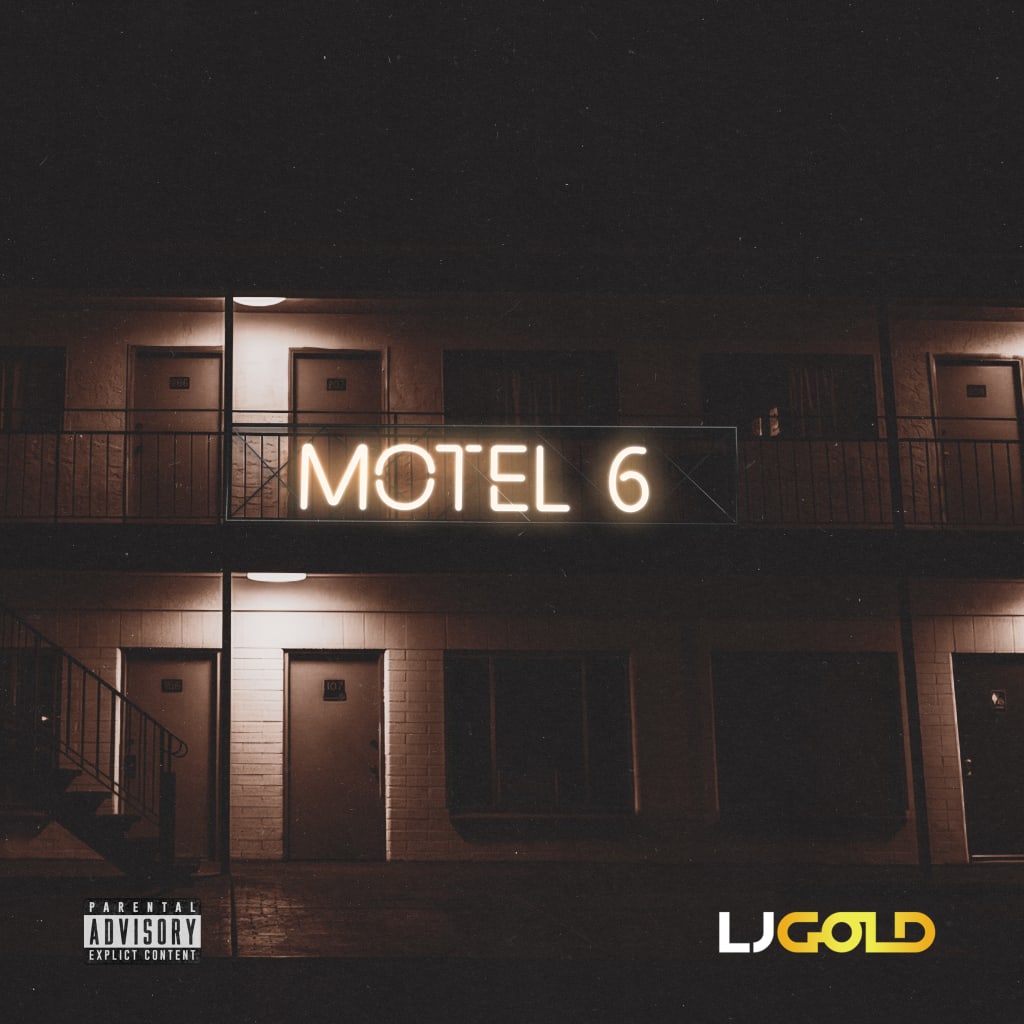 LJGOLD's approach to hip-hop is fresh and open-minded, often keen on expanding his creative scope and bringing new ideas into his sound. The constant pursuit for creativity and appeal is what makes LJGOLD's songs quite special, and the numbers on streaming services are actually pretty self-explanatory, attesting to the fact that people are definitely noticing his amazing skills and his strong personality as a rising hip-hop star with something special to offer. He debuted in 2007 with a rap performance at San Francisco's Bill Graham Civic Auditorium, and it went on to continually improve his reach and build a strong fanbase over the years. He has been featured in numerous radio stations and media, and his tracks have charted along with influential artists like Nicki Minaj, as well as Redman, and many others. His sound is catchy and spontaneous, highlighting the artist's focus on creating unique and forward-thinking sounds that truly stand out from the moment you hit the play button. In 2019, his album "Pull Up," actually went on to reach over 1 million plays on streaming services. If this wasn't enough, his 2020 banger "Stand Up" achieved even greater heights, gaining over 4 million streams and counting. Fans of artists like Logic, Mac Miller, Trippie Redd, and Joyner Lucas are definitely going to enjoy LJGOLD's vision.
I am going to preface this as one of my favorite Q&A's and let the reader's dive right in to become familiar with this talented man ... LJGOLD.
What 1st drew you to music?
The inspiration of being a music artist came from growing up around local artists in my neighborhood. In my perspective, I felt music was the best way to express myself and my views on what was going on in my city.
Do you have a preferred or chosen genre?
I consider my genre of music relating more to self help. Teaching people the facts of life in lyrics and giving life lessons that I hope would inspire other leaders to pass down to those who are in need.
Do you write your own music, or do you collaborate?
I write my own lyrics.
What is your creative process like?
I spend time in my studio listening to different genres of music to get a vibe. From there, I reach out to my producer to give him a clear understanding of the type of song I'm looking to create and the vibe I'm looking for. Once my producer create and send me the beat, I get to writing from there. If I'm not in the studio writing, I'm on the road and I've happen to come up with a lot of songs while being on the road and having those epiphanies.
Tell us about your new release Motel 6.
Motel 6 is a story of my life when I was homeless with my family. My idea for the song was to have the music listeners travel with me to a time in my life where I was struggling to survive and i honestly didn't think the struggle would ever end. Creating that song was the biggest challenge of my career because I had to bring up situations that were very personal to me and my family, but I felt that I needed to speak about it as a way of overcoming those past traumas.
Are there any challenging aspects to writing and recording your music?
I don't have any.
What is the best song you ever released and why?
I would say Motel 6 has been the best song so far. It's a song that's most personal to me and as a storyteller, I would either create fictional stories for the purpose of a message, stories in other people's perspective, or even average songs for people to just enjoy. But Motel 6 is the first story I've written about my life.
What is your favorite song(s) to perform?
My favorite song to perform is Get That Money. When touring, I would have crowds sing the lyrics and go crazy to that song. I've always had fun performing that song no matter where I went.
What song do fans seem to favor?
I've been mostly known by my songs Get That Money and Time to Shine. Those are two songs that brought me thousands of fans and to this day, people have requested that I remake those songs. But I believe those songs shouldn't be remade and instead, should be cherished for my sound in that time of my life.
Have you ever dealt with performance anxiety?
No I haven't. I've always got excited before going on stage. I just love being in front of a huge audience and entertaining them. I feel the more people, the more excited I get and can't wait to rock the stage for them.
What do you enjoy most about being a musician? What do you dislike most?
My favorite thing about being a musician is expressing myself through my music. The process of listening to beats, writing my emotions and inspiring people through my music is what keeps me motivated to keep making music.
Other than fame & fortune, is there something you hope to achieve through music?
I hope to teach people how to help themselves through my music. Inspire others to inspire people with their own stories. Create more leaders to lead the less fortunate.
Tell about a magical moment or positive experience that has happened during your music career.
Back in 2014, I was touring schools and it was one school I went to where the staff wanted me to join in on career day and talk to the kids. After that day, I was sent a package from that specific school and in the package, it's was a stack of letters from the kids thanking me for coming to their school and they wrote what they liked most about what I told them about the rap industry. That honestly was the best moment in my career that I would never forget.
What music do you listen to 'for fun'?
I love listening to Earth Wind and Fire, Sade, Heatwave, Jaheim, Keyshia Cole, The Temptations. That's the music I grew up listening to thanks to my father and my uncle. They always played that type of music and it stuck with me.
Who inspires you musically?
Eminem, Hopsin, Logic, Joyner Lucas, and NF are my musical inspirations.
If one artist were to perform at your party, who would get the call?
Eminem would get the call.
What advice would you have for someone wanting to follow in your footsteps?
Create a style that is comfortable and natural to you. Everyone has their inspiration, just don't be a duplicate. Find out what makes you, you! Everything else will come together from there.
How do you feel the Internet has impacted sharing your music?
It makes it easier to reach audiences that I couldn't reach. I've been doing this before the internet was popular and selling CD's at that time was more challenging.
What is your favorite/best outlet to connect with your followers Instagram, Spotify, FB, Twitter, iTunes? How would you want them to follow?
Spotify because it's a world that's just about music and playlists. As an artist, I've always felt that it was about the music and that's what Spotify is to me. The rest of social media is mainly captions and clickbait so for that reason, Spotify is my main social media. If you got a Spotify account, just hit that follow button for me and whenever I put out music, you will be notified.
What does the future hold for you?
I see myself connecting with more artists in the industry and continue building my catalog.
Did I forget to ask something? Something you would like to say, that I did not address.
I've discussed a lot! Thank you for asking.
I could have continued listening .... guess who will be buying his book, "Life is Gold"?