A Constant Companion
Story Of How Music Impacted My Life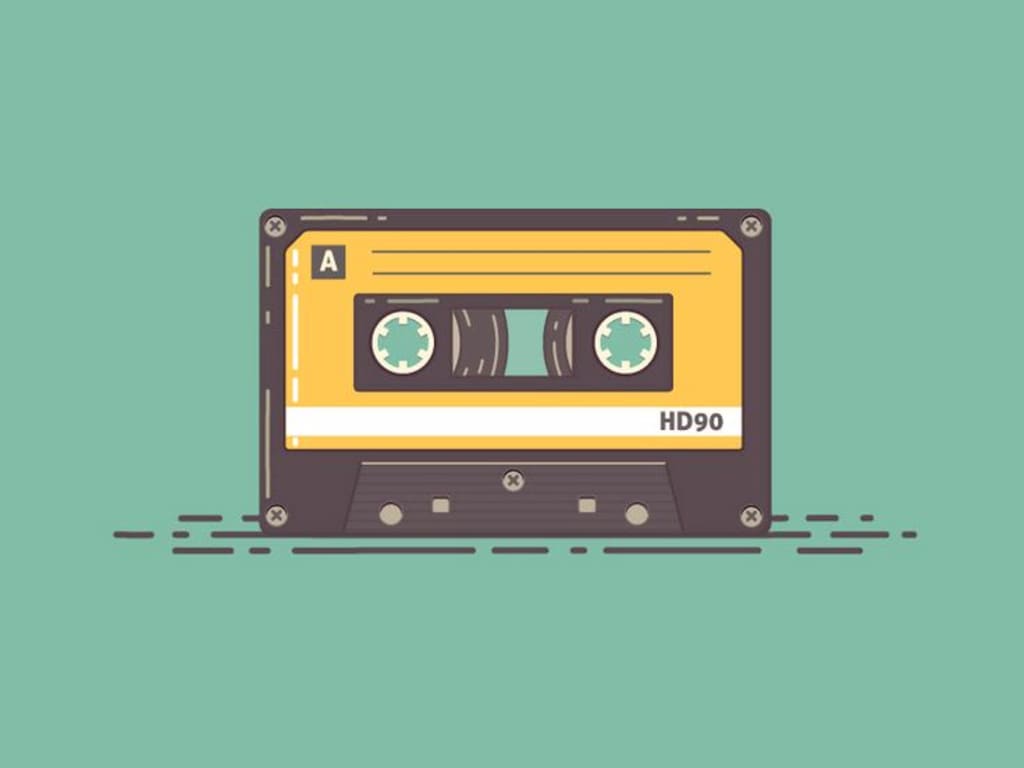 music has played a huge part in my life. My love of music started from a young age. From my parents love of music. I was influenced early on by classic 60's music and beyond, thanks to several CD's worth of music my dad made. Including one dedicated to mine and mum's favourite songs. With The Beatles being a signature staple of those early days and my love for them still holds to this day, as do my parents love of them and When I'm 64 seems very reminiscent to me now my parents are much older and reach that vital age. Puff The Magic Dragon, however is the song i most associate with this time though, as it was my favourite song from then and has such an innocence to it that seems very reminiscent of my childhood.
https://youtu.be/s26e_86-K0k
Coming from an age of experiencing Vinyls, Cassettes, CD's, MP3 players, IPod's and now streaming services and eventually starting my own vinyl collection, i have had a lot to look forward to over the years in terms of how i get and listen to my music, which has been great. Music as a whole felt a lot more simpler back then, as was my life around the same time. Fast forward to my early teens and i was into a British pop group called Busted, who were the first proper band i got into. Year 3000 is still one of my all time favourite songs of theirs and was a great point to properly start my musical journey, on my own. The fact this song is in reference to Back To The Future, just makes the song even better, being a big fan of the movie franchise, as were the guys from the band. Just got to add as a side note, that Year 3000 was written and originally performed by Busted, not the Jonas Brothers.
https://youtu.be/Tu7HoGZaspo
It wouldn't be till i moved to Australia from England and meet my soon meet a really good mate, that i'd properly start getting into music. Prior to this artists like Paramore and Simple Plan were at the top of the playlist in my teenage years with songs like Welcome To My Life by Simple Plan felt like my calling card for life as high school was no picnic for me. Especially when you come from overseas and start a new life and get teased by the kids at school for being different, it was often a struggle to get though. This was all before i would eventually meet a great mate and my life would change for the better, both musically and for life in general. Eventually this would all pass me by and i'd move on to better things or at least i'd hope.
https://youtu.be/r0U0AlLVqpk
Navigating the Australian music scene, after moving here, has always been a joy for me and thinking back i might never have never come across such great artists like Crowded House and in hindsight Neil Finn, the mastermind behind the band and it's predecessor Split Enz (technically New Zealanders, just like Russel Crow that Australia likes to adopt as their own :P) who is one of my all time favourite artists to date. Don't Dream It Over is such a masterpiece of a song and i love how sentimental in nature it is. Basically implying don't let your dreams pass you by, good advice Neil. Weather With You is also a great song of theirs that perfectly describes Melbourne's ever changing weather events :P
https://youtu.be/J9gKyRmic20
Wonderwall by Oasis would become a staple song for me as it was the first song i learned to play on the guitar and similarly songs from that era, which sparked my love of music from the 90's and early 00's. Till this day i still have no idea what that song is suppose to truly mean, maybe due to not having experienced it yet, but it's such a great and iconic tune of the decade.
https://youtu.be/6hzrDeceEKc
Not a great deal would happen over the following years. But my love of music and tastes would expand and grow to appreciate all kinds of genres and styles except for the likes of heavy metal and opera. It wasn't until the end of 2021 when i would have a proper significant moment occur that i now always associate with a particular song and that was when i made the hard decision to leave my local church after 8 years, due to conflicting differences in beliefs. Covid wasn't great, especially here in Australia due to the harsh lock downs.
But it really gave me perspective and time to think about the significant changes i wanted to make in my life and to figure out where my priorities lay in life as well as where i wanted to go and leaving the church community, was a part of that, sad as it was being so instrumental (pun intended, partially due to the fact that i used to play in the church band) to my life at the time. After taking the necessary steps to do so, i stumbled across the song Walking Away by Craig David. The lyrics mention 'i'm walking away from the troubles in my life, i'm walking away to find a better day' which seemed truly reminiscent of how i felt in the moment. No doubt a moment that needed to happen in my life.
https://youtu.be/Dbb7xeZGR-U
There are so many other minor moments i could mention. Like me associating Love Generation by Bob Sinclair with my very first MP3 player, due to it being pre-installed on it, but i'd be here all day. So, instead i'm just gonna stick with these few significant songs/moments in time I've just shared with you all, as i hope to continue to make great memories with music as it's gotten me though a lot of good times as well as a lot of hard troubling times and i'd probably wouldn't be here writing this to you, if it wasn't for music. so on behalf of myself, thanks you music and thank you readers for taking the time to read my life story, up until now. I hope you enjoyed this little trip down memory lane as much as i did, i sure know i did.
Playlist:
Puff The Magic Dragon by Peter, Paul & Mary
Year 3000 by Busted
Welcome to my life by Simple Plan
Don't Dream It Over by Crowded House
Wonderwall by Oasis
Walking Away by Craig David
About the Creator
I'm a freelance creative writer from Australia, who likes to write about all sorts of different and unique things. I have a soft spot for spy and disguises related stories as well as fantasy fiction, I'm also a massive music fan.
Reader insights
Be the first to share your insights about this piece.
Add your insights