A Communicative Playlist
Letters And Talking To Others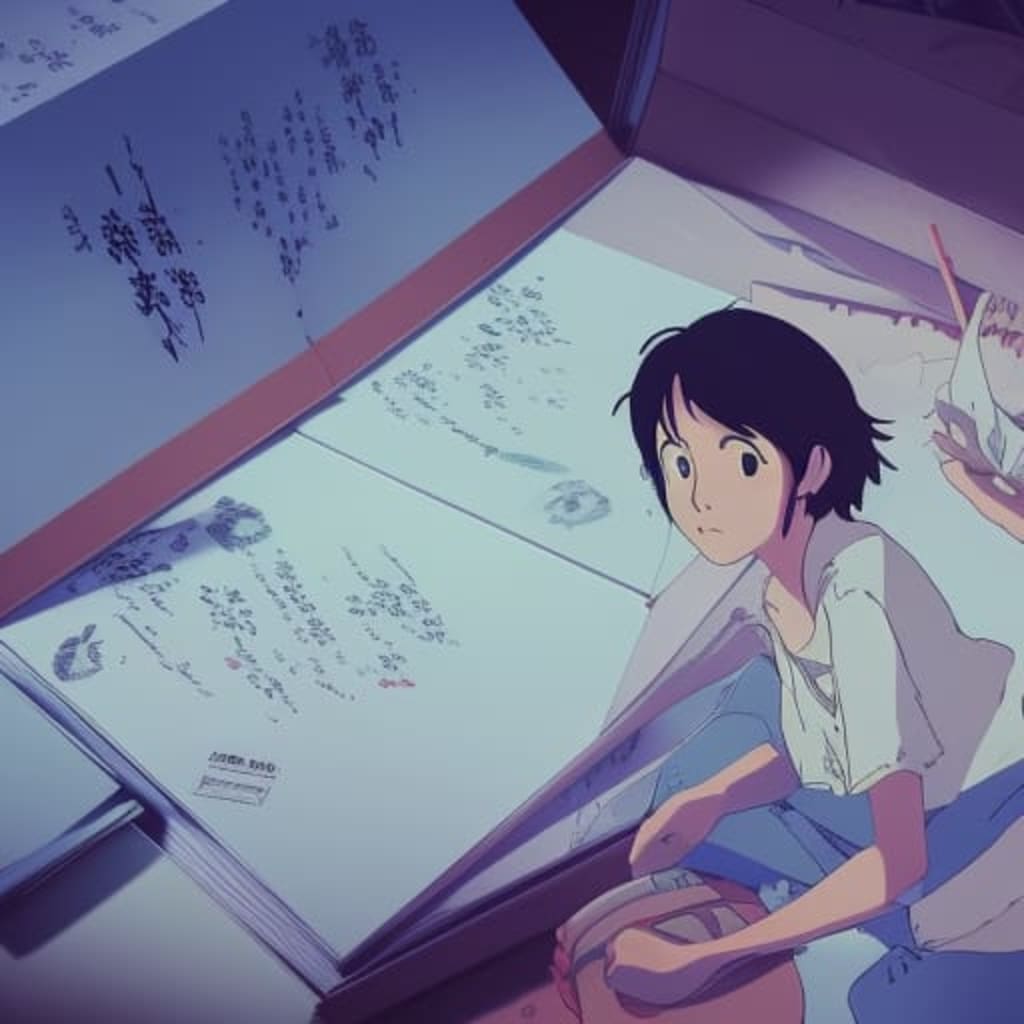 Image by Author
Introduction
This is a lazy playlist. I always tell people how lazy I am. I like to get the most for the least effort which is why I ended up working with computers. I wondered if I could do a playlist where every song was related to a letter or written word.
So here we go.
"The Letter" by The Box Tops
This was written by Wayne Carson and released in 1967 hitting number one in the United States and Canada. Alex Chilton sang the lead on this and this launched his musical career. The opening line was suggested by Carson's father.
It is a great refound love song and still a favorite of mine, but if I were to listen to every song that was a favorite I might not reach the end of that listening journey.
"Another The Letter" by Wire from "Chairs Missing"
I love this manic one-minute synthesizer driven piece of manic madness. There is so much in this sixty-seven-second slice of post-punk brilliance.
"E-Bow The Letter" by R.E.M. featuring Patti Smith from "New Adventures in Hi-Fi"
Released in 1996 pairing R.E.M. with Patti Smith cannot be anything but good.
The song is about Stipe's friend, the actor, and musician River Phoenix. The title refers to the EBow, an electromagnetic field-generating device that induces sustained vibration in an electric guitar string (creating a violin-like effect and I think developed by 10CC though that may just be their Gizmo), and to a "letter never sent" by Michael Stipe.
"A Letter To Elise" by The Cure from "Wish"
A typical Cure love song, sounding, as always perfect in their beautiful aching darkness. The sound reminds me of falling dark rain but it is beautifully formed and you do not want it to end.
"Unanswered Letter" by The Cowboy Junkies from "The Nomad Series: The Wilderness: Volume 4"
This drifts in on an ambient soundscape before settling into the actual song two minutes in. I loved the stripped-down sound of their early recordings, particularly their cover of Lou Reed's "Sweet Jane" and this song does not disappoint. Absolutely beautiful.
"Love Letter" by Nick Cave and the Bad Seeds from "No More Shall We Part"
An achingly beautiful song with backing vocals from Kate & Anna McGarrigle and beautifully poignant orchestration. Nick Cave's breadth of expression is incredible.
"Please Read The Letter" by Robert Plant and Alison Krauss from "Raising Sand"
I suppose I should have expected this when I started a playlist about letters. A few of my friends are shocked that I still write letters and cards for friends. This is another achingly beautiful song (sorry for reusing that phrase) but it just is. I'm glad that the Wire song lightened the mood of this playlist a little, but all these songs are worth your time.
"Strawberry Letter #23" by The Brothers Johnson
I love this for the Genesis-like guitar break (you will know when you hear it because it is at odds with the rest of the song which is still good)
Here is the story of the song.
Strawberry Letter 23 was originally a song by Shuggie Otis. At age 17, Otis wrote "Strawberry Letter 23" as a way to describe his romantic feelings for his girlfriend. Though the lyrics commonly refer to "Strawberry Letter 22," Otis explains that, "the song is about a love letter. The guy and the girl had written each other 22 love letters.

And the 23rd one, he writes is a song.
"Letter From America" by The Proclaimers from "This Is The Story"
I first heard The Proclaimers on John Peel and they were seemingly designed to not be successful, but the music they made was gorgeous, just a duo with acoustic guitars and some cracking songs. I suppose you might say the same of Buddy Holly or Elvis Costello.
So I will close this playlist and leave with the names of many Scottish places that you have never heard of.
Reader insights
Outstanding
Excellent work. Looking forward to reading more!
Top insights
Easy to read and follow

Well-structured & engaging content

Heartfelt and relatable

The story invoked strong personal emotions
Add your insights