Playlists
8EEZ Playlist: Rick Springfield
Aussie Heartthrob Rocks Out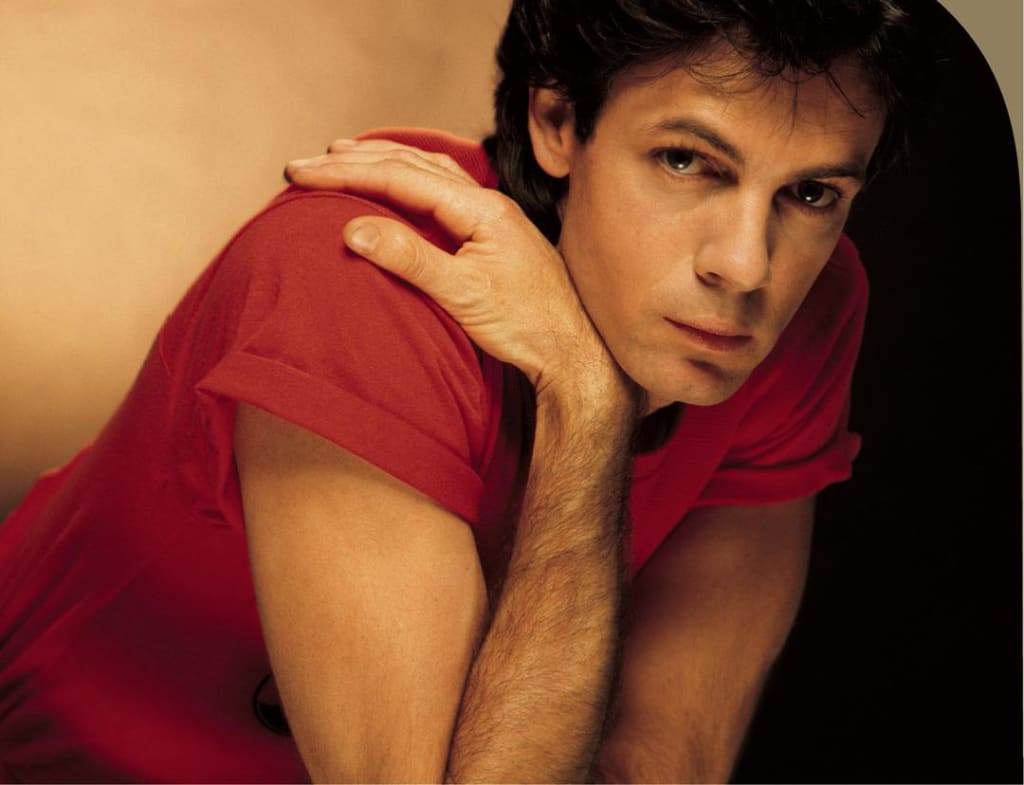 Greetings one and all.
The latest playlist duel brings us to an artist who had the most unusual comeback after an attempt in the early-1970s to capitalize on his boyish good looks. But his career stalled, then froze, until the advent of MTV when his guitar-heavy rocker, pining-for-his-best-friend's-girl single went all the way to Number 1 on the charts and signaled his official comeback. Oh, it didn't hurt that his handsome looks remained intact enough to land him a stint on the popular soap opera "General Hospital"
Born Richard Lewis Springthorpe in Guilford, New South Wales, Australia. Australia, home of kangaroos, koalas, Crocodile Dundee, and musicians/artists as diverse as AC/DC, Air Supply, Men at Work, Olivia Newton-John, The Bee Gees, and Helen Reddy to name a few. His boyishness and pinup looks got him a recording contract back in 1971 where he played all the instruments on his first gospel-themed single "Speak To The Sky" (1972). Despite this early success, he didn't achieve chart success for at least nine years.
Released in 1981; his break out album Working Class Dog gave him his first real taste of fame. Known primarily for its iconic photo of a Bull Terrier dog dressed in a white shirt and tie, it was Rick's pet dog at the time. "Jessie's Girl" was released mid-summer and the song with Springfield's thumping guitar riff made waves all over. All the while, he was also a star on daytime television as Dr. Noah Drake on the ABC soap General Hospital.
Hits followed and he even had a taste of movie fame in his 1984 debut, Hard to Hold, which spawned his Top 10 hit, "Love Somebody" until his last hit in 1988, "Rock of Life." He continues to tour and released albums since and even made his last film appearance in the 2014 drama, Ricki & the Flash with Meryl Streep as an aging rocker.
My buddy Oates (great sexy black hair) gave me his favorites.
Cherry's Picks:
5. "Don't Talk to Strangers" (1982)
This rock ballad was Springfield's Top 3 followup to "Jessie's Girl." Had the near same ingredients as his smash hit, only this time, Springfield was scolding his lover about the importance of "stanger-danger." Most especially if he's a smooth-talking French lothario.
4. "I've Done Everything For You" (1981)
This Sammy Hagar-penned, guitar-thrashing head-banger was a Top 10 hit right after "Jessie's Girl" and proved his comeback was far from a fluke.
3. "Jessie's Girl" (1981)
The song that brought him back—Lazarus-style. A fun confection that gave us Springfield's sexy guitar solo and a popular MTV video (went to Number 1 the very same week MTV debuted nationally) with Steve Antin, who you may recognize as the main villain in The Goonies as the proverbial friend, "Jessie," who's girl he's got a crush on proves to be a "moot" point.
2. "Human Touch" (1983)
A departure for Springfield as it played more on the 1980's beat-driven, New Wave/synth pop style than Springfield's traditional guitar rock fare. Known also for a rather cheesy space-age video. Loved by my friend—not by me.
1. "Love Somebody" (1984)
Off his Hard to Hold movie soundtrack and marked his return to the guitar rock-outs he was known for. Enjoyable on itsown terms, although it bares some semblance to his 1981 hit, "I've Done Everything For You."
My Picks:
5. "Celebrate Youth" (1985)
Another departure for Springfield as it was a rock/reggae fusion with its hyperkinetic rock/dance beat and it's "youth vs. age/innocence" treacly message. Snappy to say the least and undeniably catchy.
4. "Rock of Life" (1988)
His last official Top 40 hit. An edgy-rock-your-eyes-out gem that gave us a taste of Rick Springfield if he had recorded a Heavy Metal album.
3. "Bruce" (1984)
A wonderfully tongue-in-cheek lament about sharing a name similarity to fellow rocker, Bruce Springsteen—especially to a fan in the bedroom! I'm sure The Boss and he must have a real good laugh. Though it charted, it has never been issued in any of Springfield's greatest hits compilations.
2. "Don't Talk to Strangers" (1982)
Also a strong favorite of mine. This rock ballad has been a strong staple of my playlists for years. His clever bridge of adding French to the lyrics as he chastises his girl for talking to him is a nice touch.
And the winner is...
1. "Jessie's Girl" (1981)
Okay, okay. What's not to like? It's catchy and memorable. It makes you think of all those Sunday school lessons about the 10th Commandment—"Thou Shalt Not Covet Thy Neighbor's Spouse." I do have my Casey Kasem moments.
Until the next 'list, folks.